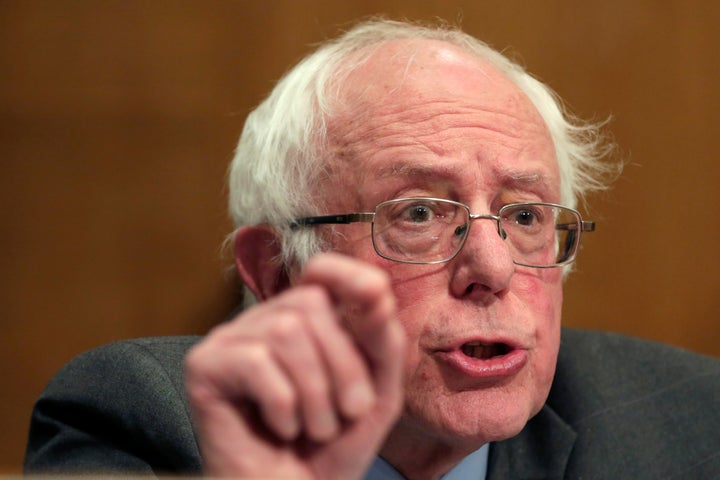 For at least the third time this week, Sen. Bernie Sanders (I-Vt.) pressed a nominee of President-elect Donald Trump to admit global warming is a crisis.
But Rick Perry, nominated to lead the Department of Energy, wouldn't budge.
"Let's get beyond the rhetoric," Sanders said. "The majority of scientists who study this issue feel that climate change is a global crisis. It's not a question of balancing this and balancing that. It's a global crisis, which requires massive cuts in carbon and the transformation of our energy system. How do you respond to that?"
"I like getting past the rhetoric, sir," Perry responded. "And getting past the rhetoric is looking at the record. It's important to look at the 12th largest economy in the world while I was the governor because you're asking me."
"I'm asking you if you agree with the scientific community that climate change is a crisis and that we need to transform our energy system to protect future generations," Sanders said, sounding frustrated.
"Senator, I will respond that I think that having an academic discussion, whether it's with scientists or whether it's with you, it's an interesting exercise," Perry said. "But I do have a record of affecting the climate in the world and in this country."
Texas slashed greenhouse gas emissions from carbon dioxide, sulfur dioxide and nitrogen oxide during his 14-year tenure as governor, Perry said. "Do you think that's a good thing?" he asked Sanders.
"I think that a better thing would be for you to say right now that you recognize that we have a global crisis and that the United States of America should help lead the world, working with China, Russia and countries around the world to transform our energy system," Sanders said. He then moved on to questions about nuclear proliferation.
Study after study shows the planet is rapidly warming as the greenhouse gases in the atmosphere skyrocketed after humans started burning coal, oil and gas on an industrialized scale. The science behind climate change has proved relatively uncontroversial in most countries, but the Republican Party, backed by oil industry-funded research, has championed a skeptical view for decades. Separate analyses by two federal agencies released Wednesday show that 2016 was the hottest year on record.
On climate change, a handful of Trump nominees have broken with the president-elect, who has called global warming "a hoax." Zinke, Pruitt and Rex Tillerson, the nominee for secretary of state, each acknowledged in their confirmation hearings that the climate is changing, but stopped short of blaming burning fossil fuels. The nominees each employed a version of what Mother Jones called Republicans' favorite excuse on global warming: "I'm not a climate scientist."
Perry, too, made the same excuse earlier in the hearing when pressed by Sen. Al Franken (D-Minn.) on climate science.
"Far from me to be sitting before you today and claiming to be a climate scientist," Perry said.
"I don't think you're ever going to be a climate scientist," Franken replied. "You're going to be the head of the Department of Energy."
"And I'm going to hire really good scientists," he said.
Before You Go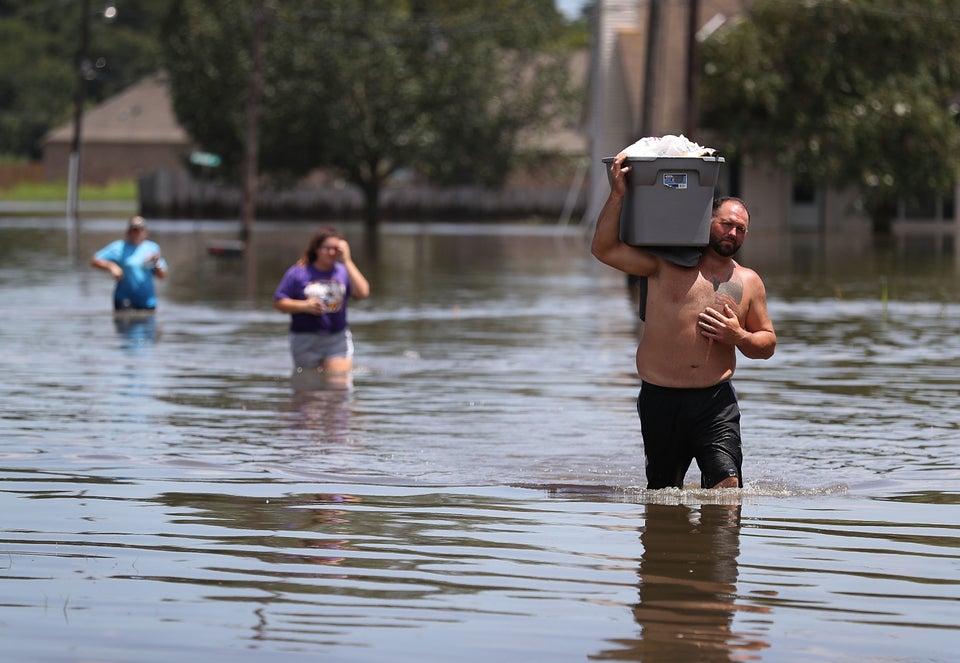 Climate Deniers
Popular in the Community