Sen. Bernie Sanders (I-Vt.) announced plans Monday to campaign with Rob Quist, the banjo-strumming populist Democrat running for Montana's open seat in the U.S. House of Representatives.
"Rob Quist is the only person in this race who understands that we need a government in Washington that works for all Montanans and all Americans and not just the special interests and the billionaire class," Sanders said in a statement. "I look forward to campaigning with him in May and working with him in Congress."
Quist, a legendary folk musician who co-founded the Mission Mountain Wood Band, won his party's nomination in March after barnstorming the state, encouraging supporters to organize Democratic committees in counties long dominated by the GOP. He defeated a handful of state legislators to win the nomination for the special election called for May 25 after Ryan Zinke, who had won re-election for the House seat, became President Donald Trump's secretary of the interior.
Until recently, top Democratic officials had largely ignored the Montana campaign, even as voters clamored for the party to focus on down-ballot races that could flip historically red congressional seats.
The campaign has yet to announce dates for Quist's appearances with Sanders, but voters can sign up with their contact information to receive alerts.
"I'm excited that Bernie Sanders recognizes that our grassroots campaign is building momentum and has the best chance in decades to take back Montana's U.S. House seat for the rest of us," said Quist, who endorsed Sanders in the Democratic presidential primary last year, in a statement. "In the U.S. House, I'll be a voice to protect our public lands, fight for working families, work for better health care, and stand up to Wall Street and special interests."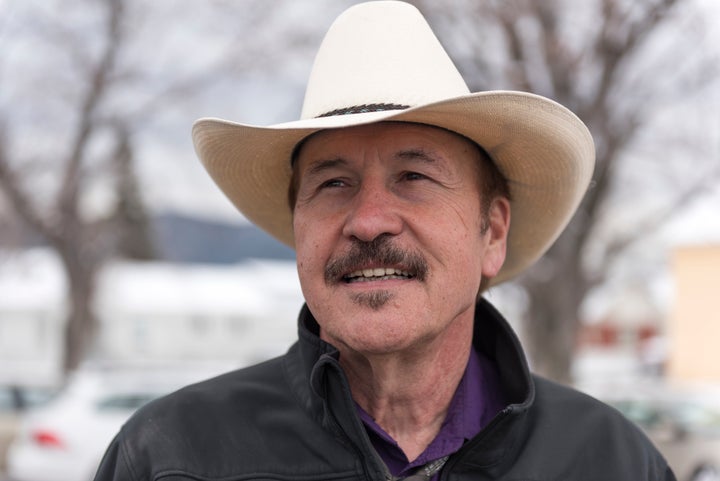 The Quist campaign initially bristled at comparisons to Sanders, despite the two men's shared support for single-payer health care and abortion rights, and their similar dismay over the ongoing concentration of wealth and power among a small class of elites. Quist, 69, is selling himself as a hometown maverick and champion of public lands access, a core issue in a state where the federal government owns 29 percent of all acreage.
Greg Gianforte, the tech millionaire running against Quist on the Republican ticket, did not immediately respond to a request for comment.
Gianforte lost his bid to unseat Montana Gov. Steve Bullock (D) in November. It was a costly defeat: Gianforte spent at least $5.1 million of his own money on the campaign, which aired 30,661 television ads, more than any other state candidate in the country. Quist has sought to depict Gianforte, whose last campaign left him with strong name recognition, as an out-of-touch rich guy from out of state. Born in California, Gianforte lived for years in New Jersey, a fact of which Democrats have been quick to remind voters. Gianforte had a reported income of $220.5 million between 2005 and 2014 on his tax returns, and in 2011, he sold his software firm RightNow Technologies to the tech giant Oracle Corp. for $1.5 billion.
Quist, by contrast, is the son of ranchers from Flathead County, Montana. He struggled financially due to a pre-existing condition that prevented him from getting health care, forcing him to pay out of pocket for a series of surgeries in the early 2000s.
"Congress right now is dominated by politicians who worry about the needs of their wealthy campaign contributors," Sanders said. "We need members of Congress like Rob who will work to rebuild the shrinking middle class, who will fight all attempts to cut Social Security, Medicare and Medicaid and will oppose tax breaks for the very rich."
CLARIFICATION: Language has been amended to reflect that Quist is from Flathead County, not a town called Flathead.
Before You Go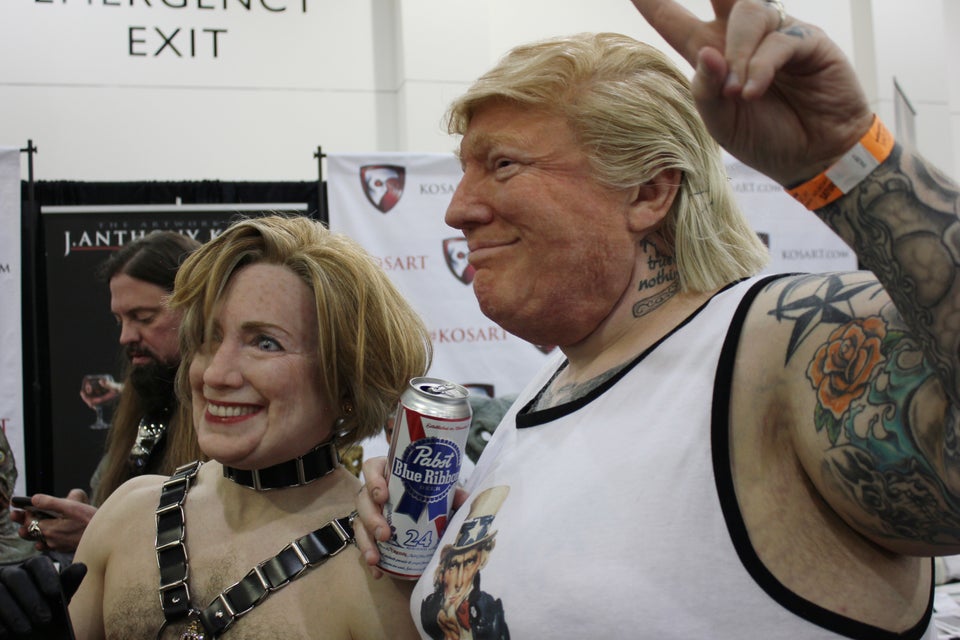 Creepy Hillary, Bernie and Trump Masks
Popular in the Community