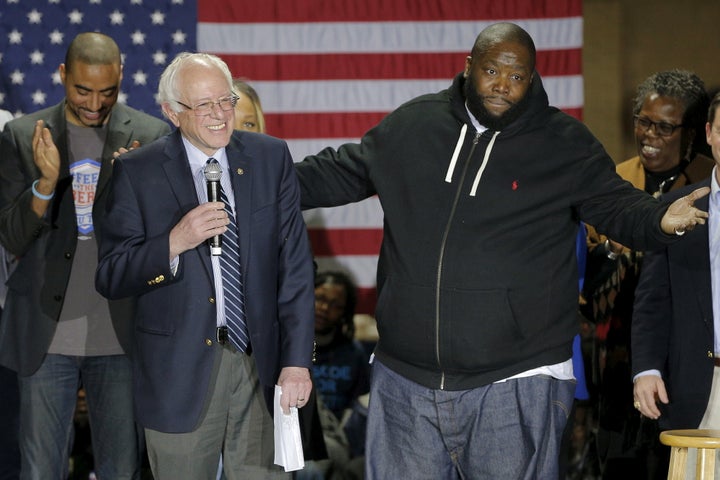 Bernie Sanders: Democratic presidential candidate, longest-serving independent in congressional history, crusader against income and wealth inequality, friend of birds, and now, hype man.
Rapper Killer Mike has been a fervent supporter of Sanders, introducing him at campaign stops and boosting him in media appearances. On Saturday, the Vermont senator returned the favor by introducing Killer Mike's group Run The Jewels at Coachella.
In a pre-recorded video, Sanders praised the rapper, saying, "One of the highlights of running for president over this past year has been getting to know Killer Mike."
"His depth of passion, his knowledge and commitment to community is an inspiration to me, and I value his friendship immensely," Sanders said in the video shown before thousands of music fans in Indio, California.
"Without further ado, I'd like to introduce my friends, Run The Jewels," Sanders said to loud cheers.
The subject is one that resonates with Sanders, whose policy proposals include law enforcement reforms.
Next week, Sanders is getting his own festival in Coachella: Berniechella. Organized by Sanders supporters, the event is scheduled for April 21 and 22, and will feature music, beer gardens, food trucks and art exhibits.
In April, The Huffington Post is launching a podcast, hosted by Killer Mike, on Reconstruction. If you know anything about Reconstruction, you've probably been told that it was a brief moment of ill-advised revenge that the North took on the South just after the Civil War. But the real history of Reconstruction is one of great hope and promise mixed with tremendous violence. Sign up here to get an email when the podcast goes live.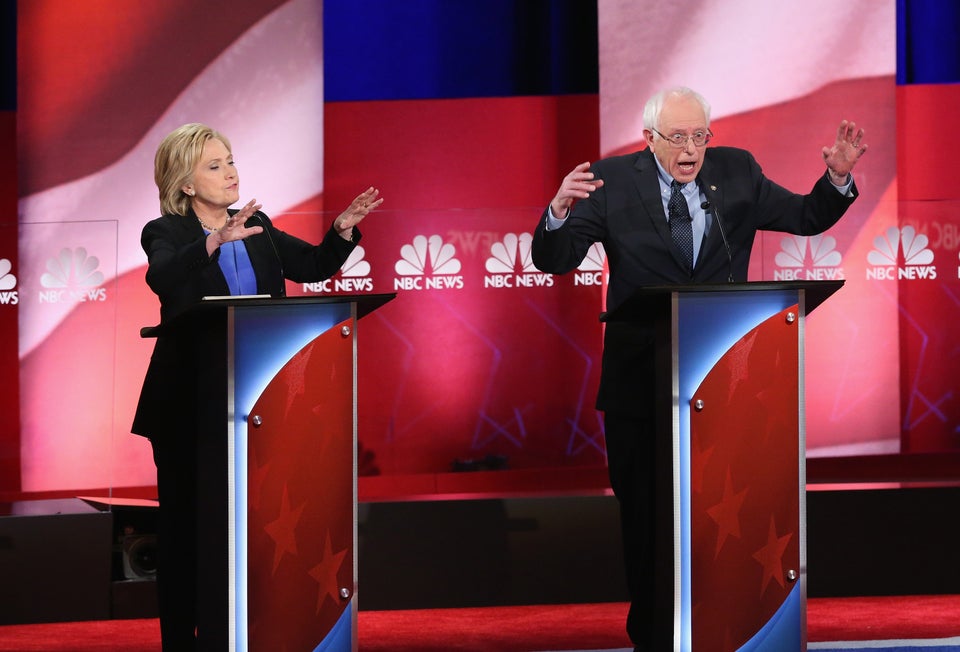 Bernie Sanders And Hillary Clinton Face Off
Popular in the Community