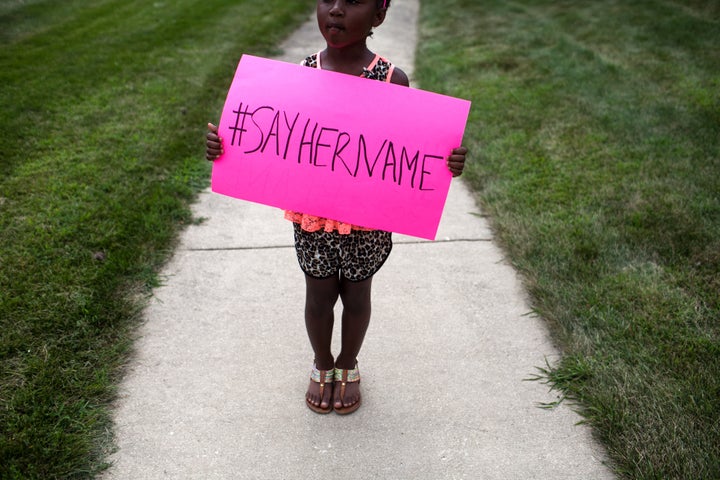 Remember the time Sen. Bernie Sanders (I-Vt.) met with Sandra Bland's mother and shamelessly used it for political capital?
Neither do we, because -- though the Democratic presidential candidate apparently did meet Geneva Reed-Veal -- he didn't tell anyone about it. He did, however, promise to #SayHerName, which he did Tuesday during the first Democratic presidential debate.
The tale of Sanders' chance encounter with Reed-Veal comes via the Rev. Hannah Bonner, who bumped into Sanders at Union Station in Washington last week while she was eating with Reed-Veal, and invited the presidential candidate to join their table.
Bonner wrote that after they talked:
We asked Senator Sanders if we could take a picture with him and he consented. He did not impose upon Ms. Geneva to ask for a picture of his own. He did not use the moment as an opportunity to promote his campaign. He took no record, he made no statement. He did not try to turn it into a publicity stunt. He simply made space for a sacred moment, and then let it pass without trying to gain anything from it.

For that, I respect him. For that, I am grateful. That choice may not have made him a very good politician, but it made him a better man.
Bonner shared the photo with The Huffington Post on Tuesday as proof of the meeting: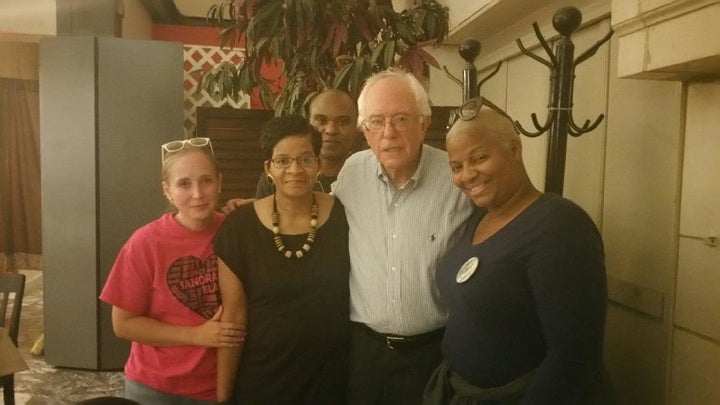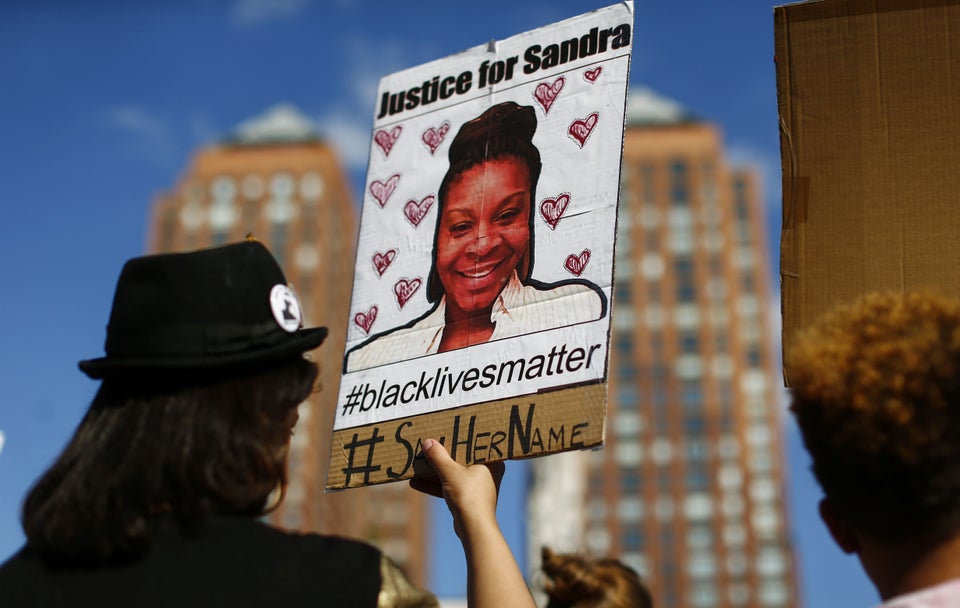 Sandra Bland Protests
Popular in the Community