The former presidential candidate on Wednesday tweeted about Cardi B, Social Security and making America great again, prompting some to scratch their heads and others to say, "2018 is great!" (OK, fine, the "others" are really us.)
Social Security Works first tweeted a graphic with a paraphrase of Cardi B's comment about President Franklin Delano Roosevelt: "He's the real 'Make America Great Again,' because if it wasn't for him, old people wouldn't even get Social Security."
That quote came from the rapper's interview with GQ last week in which she said she loves FDR and political science.
"I'm obsessed with presidents. I'm obsessed to know how the system works," she told the publication.
On Roosevelt, she said: "He helped us get over the Depression, all while he was in a wheelchair. Like, this man was suffering from polio at the time of his presidency, and yet all he was worried about was trying to make America great — make America great again for real. He's the real 'Make America Great Again,' because if it wasn't for him, old people wouldn't even get Social Security."
Sanders retweeted the graphic with the snippet from the interview, adding: "Cardi B is right."
Sanders introduced legislation in February to boost Social Security. His idea would eliminate the cap on taxable income so that "everyone who makes over $250,000 a year" will pay "the same percentage of their income into Social Security as the middle class and working families."
On Wednesday afternoon, Sanders reiterated his pro-Cardi stance in a video he posted to Twitter:
Asked by HuffPost to name his favorite song by the Bronx rapper, Sanders, 76, quickly professed to being a novice in the genre.
"I would be dishonest if I told you I was a major student of rap," he said on Wednesday. "But we appreciate very much the work she has done. ... Social Security is an issue that young people don't know much about."
The senator noted the tremendous online reaction he'd received over his tweet and again praised the rapper for speaking out.
"This to me is an intergenerational struggle. Young people have got to be involved in it in the way Cardi B is taking a leading role with it," he said.
Sanders, who is viewed as a possible 2020 presidential contender, added that he "might very well" be interested in campaigning with her at some point.
As for Cardi, we know she implored her fans to "vote for Daddy Bernie" in the 2016 Democratic presidential primary.
We see those money moves, Bernie. The only question now: Does Cardi still feel the Bern?
This post has been updated with Sanders' Wednesday afternoon tweet and additional comment from the senator.
CORRECTION: A previous version of this story mischaracterized Sanders' proposal for Social Security. He wants those earning $250,000 a year or more to pay "the same percentage of their income into Social Security as the middle class and working families."
Before You Go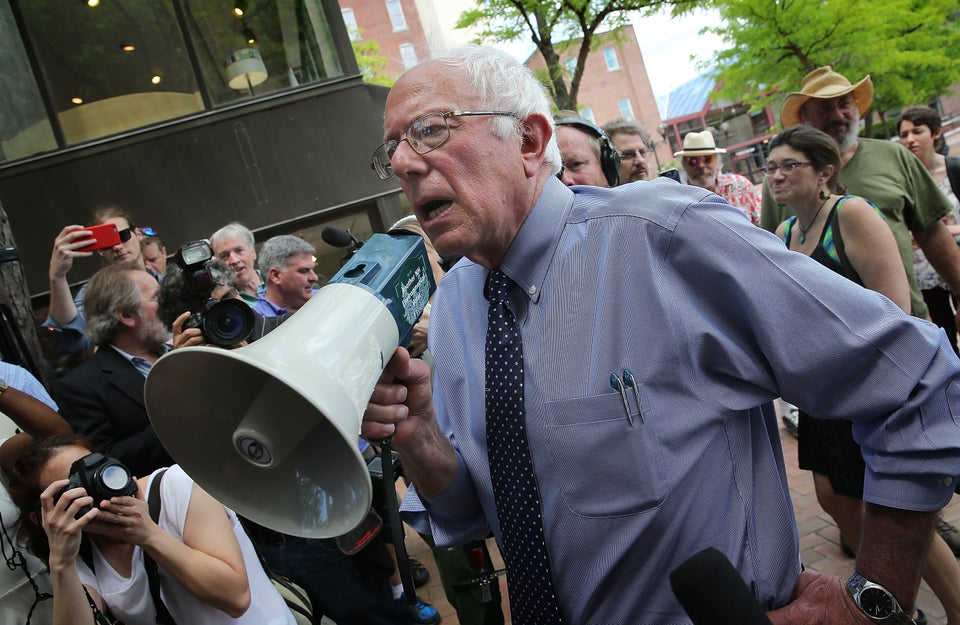 Bernie Sanders' Most Interesting Quotes
Popular in the Community