Sen. Bernie Sanders, I-Vt., made history on Tuesday when he became the first Jewish candidate to win a presidential primary election.
Jane Sanders, the senator's wife, shed light on Sanders's faith in a recent interview with HuffPost Live's Caroline Modarressy-Tehrani.
"Faith is important to us, personally," she said. "I'm a Catholic, he's Jewish, and our basis, our foundation come from the tenets of those faiths."
Like a growing number of Americans who identify as "spiritual but not religious," Sanders said she and her husband are "spiritual" but don't participate in organized religion. But their faith backgrounds and moral convictions, she said, influence their actions and beliefs.
"The sense of our responsibility to take care of those more vulnerable than ourselves, to treat people with respect and to treat others as we would have them treat us, comes from that faith basis," Sanders said.
Check out Jane Sanders's interview with HuffPost Live above.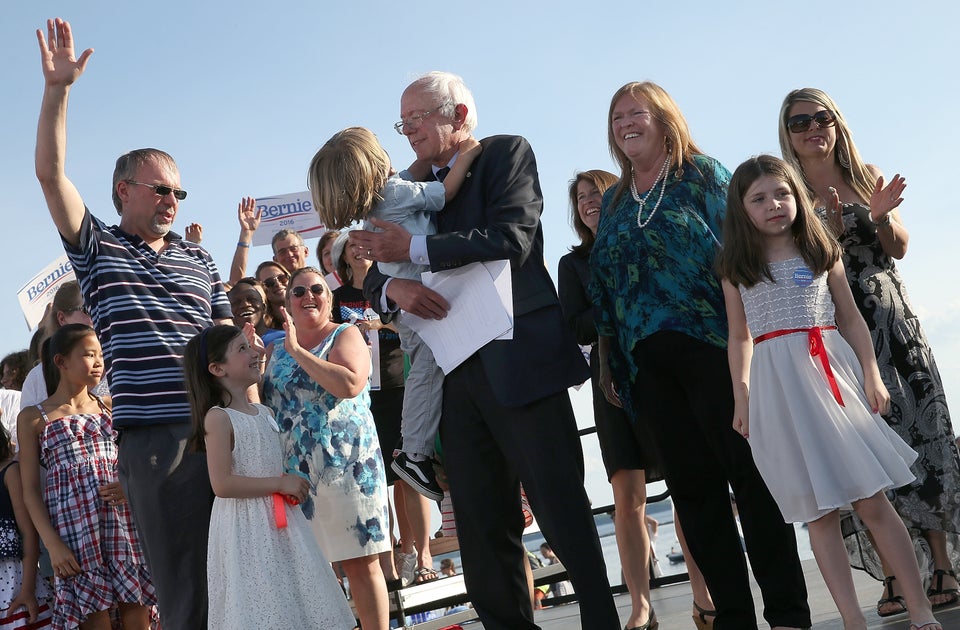 Bernie Sanders On The Campaign Trail
Popular in the Community