WASHINGTON — Hours after Senate Republicans passed their wildly unpopular tax bill on Saturday morning, Sen. Bernie Sanders (I-Vt.) told a crowd gathered at an event in Dayton, Ohio, that he had just witnessed the "biggest act of thievery in the modern history of this country."
The 2016 Democratic presidential candidate referred to the tax rewrite as "class warfare," and said Republicans are "looting the federal government" to give handouts to corporations and the wealthy.
But he stressed that the GOP won't get away with it. While the system "thrives on" people falling asleep, he said, that's the opposite of what is happening.
"We are winning the fight for the vision of the future of America," he said, drawing applause. "Our vision, your vision, is gaining momentum all across this country."
Sanders pointed to a wave of Democratic victories in early November, when the party picked up a pair of governorships, key state legislative seats and control of the state governments of New Jersey and Washington.
"Donald Trump's name may not have been on the ballot," Sanders said, "but Trump-ism was on the ballot and it lost badly."
"We are the vast majority of the American people," he said. "Their ideas have very little support. So what our job is is to bring people together. Don't let them divide us up by the color of our skin or where we were born or our religion. Let us stand together. Let us think big. Let us transform this country."
Saturday's rally was part of a four-city tour against the GOP tax bill organized by progressive groups MoveOn.org and Not One Penny.
Before You Go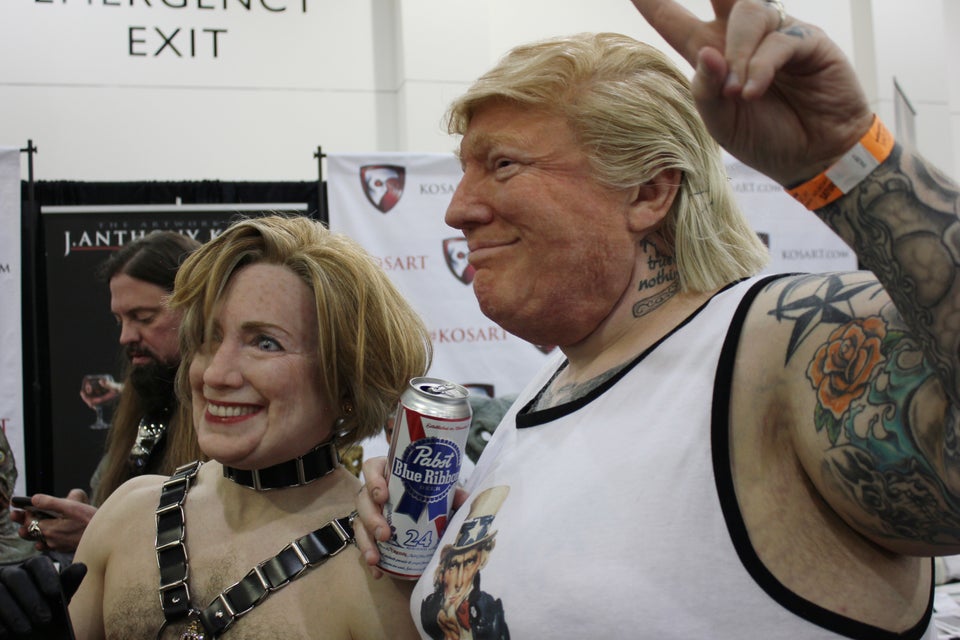 Creepy Hillary, Bernie and Trump Masks
Popular in the Community