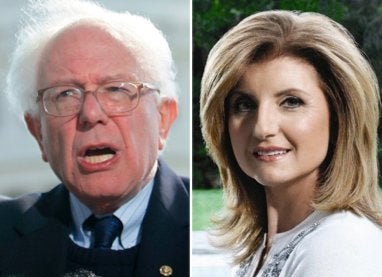 During the marathon session, the Vermont senator opened up Arianna's latest book. "I am indebted to a very fine book written by an old friend of mine called Arianna Huffington," he said. "And the title of her book -- and I know why she did it -- is called Third World America."
Sanders then elaborated on the book's title:
"The theme of her book is, if we do not get our act together -- in terms of infrastructure, in terms of education, in terms of health care -- that's where we are headed. This great country is headed in the direction of being a third world nation."
He then proceeded to read from the book. Scroll down for video, or click here to watch the latest live.
Popular in the Community