WASHINGTON ― Sen. Bernie Sanders (I-Vt.) tore into one of President Donald Trump's nominees on Wednesday for saying that Islam is "a deficient theology" and that Muslims "stand condemned" for rejecting Jesus Christ.
Sanders went after Russell Vought, Trump's choice for deputy director of the White House Office of Management and Budget, as he testified in his Senate Budget Committee nomination hearing. The Vermont senator brought up a January 2016 post that Vought wrote on a conservative blog in which he argues that someone can't really "know God" without focusing on Jesus.
"Muslims do not simply have a deficient theology," Vought wrote at the time. "They do not know God because they have rejected Jesus Christ his Son, and they stand condemned."
Such a statement is "indefensible, it is hateful and Islamophobic, and an insult to over a billion Muslims throughout the world," Sanders told the room. He asked Vought, who sat facing him, if he thinks his past comments are Islamophobic.
"Absolutely not," replied Vought, a former vice president of the conservative Heritage Action for America. "I'm a Christian, and I believe in a Christian set of principles based on my faith. That post … was to defend my alma mater, Wheaton College, a Christian school that has a statement of faith that includes the centrality of Jesus Christ for salvation."
Sanders interjected, "Do you believe that people in the Muslim religion stand condemned?"
"Again, senator, I'm a Christian," began Vought, "and I wrote that piece …"
"I understand that," said Sanders, getting agitated. "I don't know how many Muslims there are in America. ... Are you suggesting that all of those people stand condemned? What about Jews? They stand condemned too?"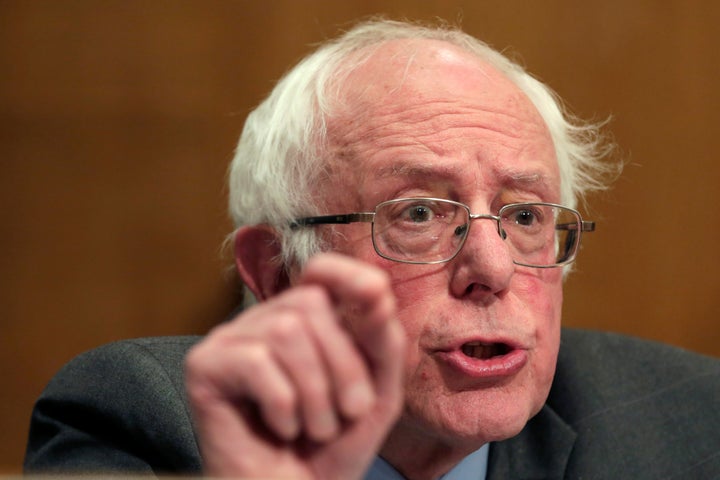 "Senator, I'm a Christian ... ," Vought began again.
"I understand that you are a Christian!" Sanders shouted. "There are other people of different religions in this country and around the world. In your judgment, do you think that people who are not Christians are going to be condemned?"
Vought said he respects all people and repeated that he wrote his post based on being a Christian. That was it for Sanders.
"I would simply say, Mr. Chairman, that this nominee is really not someone who is what this country is supposed to be about," Sanders said, gathering up his papers. "I will vote no."
Fellow committee member Cory Gardner (R-Colo.) scolded Sanders, indirectly, by saying through gritted teeth that he hopes his colleagues "are not questioning the faith of others and how they interpret their faith to themselves."
Sen. Chris Van Hollen (D-Md.) later told Gardner he didn't think Sanders was questioning anybody's faith but rather "the nominee" was questioning the faith of others. He said Vought is up for a job that is "supposed to uphold the trust of the whole country," and it is "irrefutable" that his past comments dismiss the religious philosophy of millions.
"I'm a Christian," Van Hollen said, "but part of being Christian, in my view, is recognizing there are lots of ways people can pursue their god."
Vought's confirmation vote hasn't been scheduled yet.
Before You Go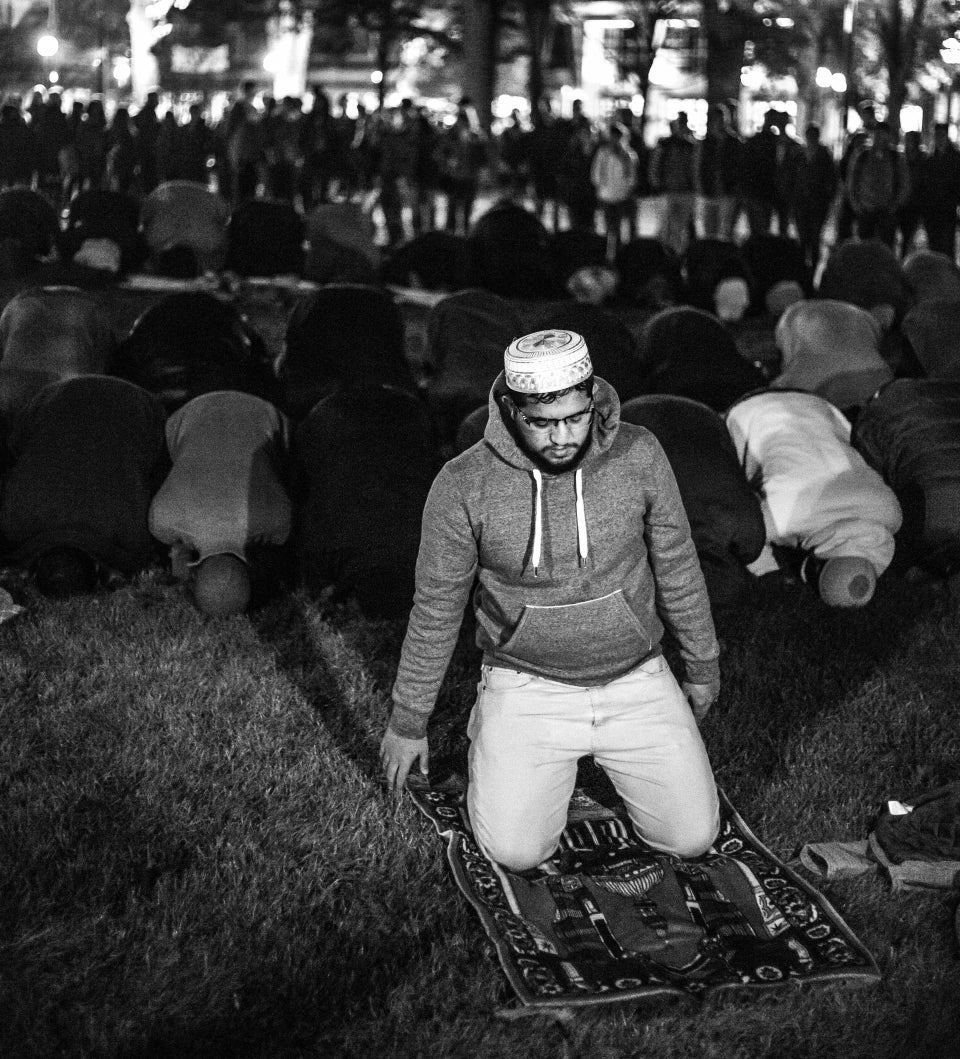 Interfaith Allies Surround Praying Muslims With Circle Of Protection
Popular in the Community