With 82 percent of precincts reporting Wednesday morning, Sanders led Clinton 79.7 percent to 19.9 percent.
Idaho also held its Democratic caucus Tuesday, and Arizona held its primary. Clinton led Sanders by over 300 pledged delegates heading into the three contests, but Sanders' campaign insists he still has a path to the nomination in the latter half of the primary calendar.
Sanders had anticipated a strong showing in Utah, visiting Salt Lake City twice in the last week. His campaign said more than 14,000 supporters showed up for a rally Friday in the city. The senator also spoke to 3,500 at a high school Monday after delivering a speech on foreign policy and the Israeli-Palestinian conflict, which he said he otherwise would have given to AIPAC, the pro-Israel group, at its conference in Washington.
"The people of Utah can send a profound message, and that is, Utah is prepared to fight for a political revolution," Sanders said Monday, according to The Salt Lake Tribune. "The road to the White House heads through the West."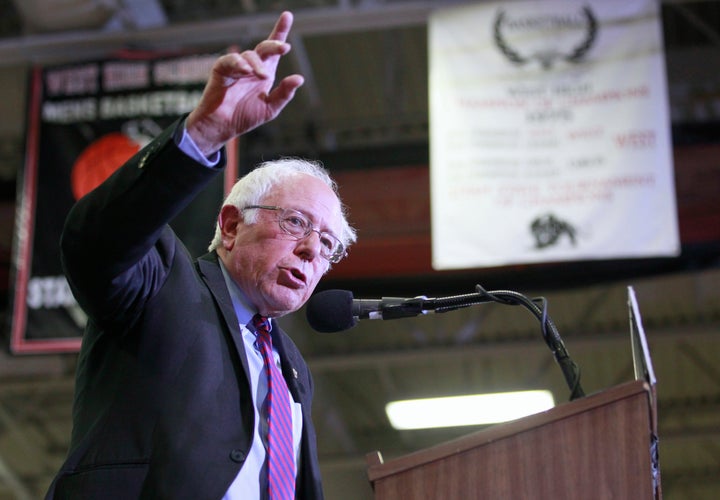 Sanders' campaign had spent roughly $350,000 on advertisements in Utah; Clinton's campaign has spent none, dedicating its resources for Tuesday's contests to Arizona, where she had better prospects.
While Clinton's campaign hired staff in Utah last spring, the candidate visited the state only to fundraise. (Her daughter, Chelsea Clinton, did attend three events in the state last Tuesday.) Clinton has received more high-profile endorsements from Democratic political leaders than Sanders has, and Utah was no exception, as Salt Lake City Mayor Jackie Biskupski endorsed her presidential bid. Clinton lost to then-Sen. Barack Obama of Illinois by 18 percentage points there in 2008.
A Sanders victory in Utah was expected because the senator has performed better than Clinton in caucuses with predominantly white electorates; he won the Minnesota, Kansas, Nebraska and Maine caucuses, for instance.
But experts on delegate math said after Clinton's big wins in Florida, Illinois, Missouri and North Carolina last Tuesday that Sanders needed to win nearly 60 percent of the delegates in the states yet to host a primary or caucus to win the nomination -- setting aside the issue of superdelegates, the 712 elected officials and party members who also play a role in the nomination process.
The problem for Sanders is that the states he is winning, such as Utah, don't send as many delegates to the Democratic convention this summer, and his large-margin wins are eclipsed by Clinton's wins in more delegate-heavy states. That's why Sanders' campaign is now suggesting it may pursue a strategy of persuading delegates pledged to Clinton to defect at the convention.
Before You Go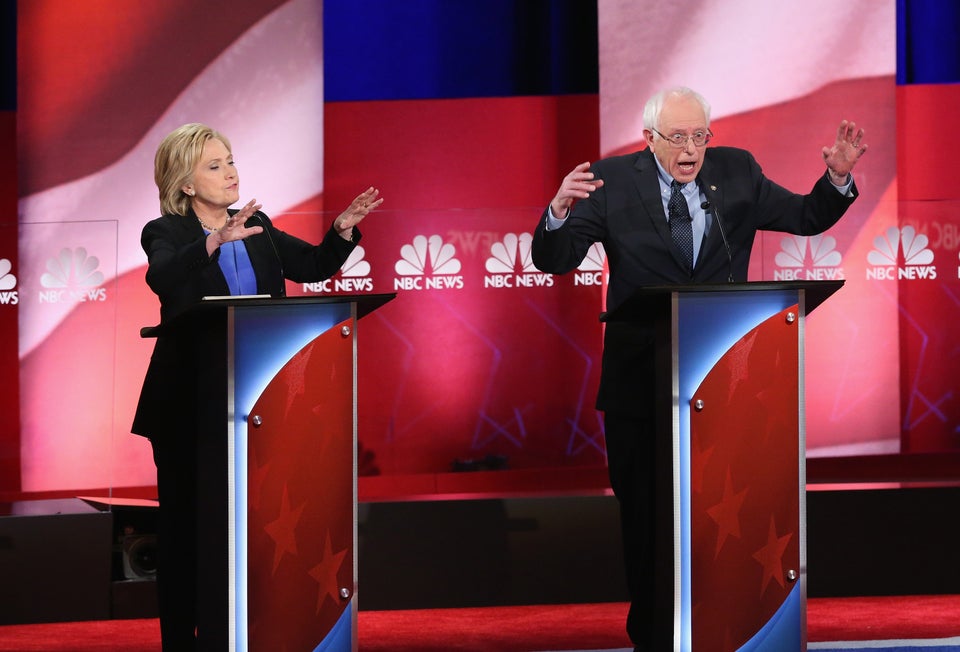 Bernie Sanders And Hillary Clinton Face Off
Popular in the Community