Thirty-nine percent of voters nationwide said they would be more likely to vote for the Democratic ticket if Vermont Sen. Bernie Sanders were on it, according to a new poll from Monmouth University.
The poll tested six potential Democratic and six potential Republican vice presidential picks, and Sanders was the only name to stand out from the pack. Among undecided voters, a whopping 50 percent said they would be more likely to support the Democrats if it's a Clinton-Sanders ticket. That could be a substantial number of voters — the HuffPollster model indicates that 9.8 percent of voters are undecided.
Although voters would like Sanders as the vice presidential nominee, the Clinton campaign reportedly does not view a Clinton-Sanders ticket as an option. Sources told the Wall Street Journal that Hillary Clinton is not considering Bernie Sanders as a running mate.
Clinton's campaign is instead exploring other alternatives and has reportedly begun to narrow its VP shortlist. Among the floated names are Massachusetts Sen. Elizabeth Warren, Virginia Sen. Tim Kaine, and Housing and Urban Development Secretary Julian Castro of Texas.
In the Monmouth poll, Warren is the second-place finisher among vice presidential options — 24 percent of voters said they would be more likely to vote Democratic if Warren were on the ticket. A recent CNN/ORC poll shows that 34 percent of the Democratic electorate believes Clinton should select Warren, while 54 percent said they would rather see someone else on the ticket.
Kaine mobilizes a low level of voter interest — a mere 5 percent of likely voters backing Clinton in a recent Bloomberg Politics national poll say that Clinton should select Kaine as her running mate. Only 9 percent of all voters nationwide say they would be more likely to vote Democratic with Kaine on the ticket, according to the Monmouth poll.
Patrick Murray, director of the Monmouth University polling institute, attributes Kaine's and Warren's low impact on voters in part to lack of name recognition. According to a Morning Consult poll, almost half of voters don't know who Kaine is, and about a quarter haven't heard of Warren.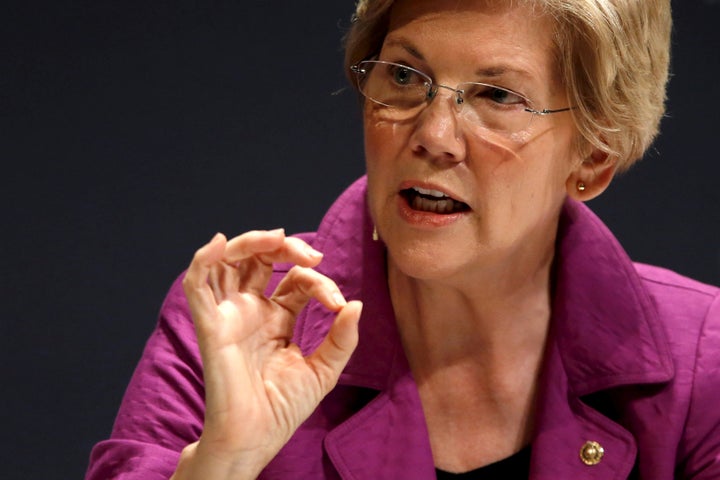 On the GOP side, the only clear standout is former Alaska governor and 2008 vice presidential nominee Sarah Palin -- but she would be a liability on the ticket. The Monmouth poll shows that 42 percent of all voters would be less likely to vote Republican if Trump chooses Palin as his running mate.
Other viable hopefuls could make some voters more likely to vote Republican. Twenty-seven percent would be more likely to vote Republican with Florida Sen. Marco Rubio on the ticket. Former House Speaker Newt Gingrich could attract 24 percent of voters. New Jersey Gov. Chris Christie might entice about one in five voters, and Alabama Sen. Jeff Sessions would make just under 10 percent consider the Republican ticket more carefully.
The CNN/ORC poll also asked the Republican electorate what qualities they desire in a vice presidential candidate. Results overwhelmingly show the electorate largely wants to see Trump select someone who can either boost his military or political credentials (47 percent and 43 percent, respectively).
However, the actual impact of the running mate selection has historically proven to be marginal. "They usually do not have a significant impact on the national electorate," says Monmouth University polling institute director Patrick Murray. "At best, they can help with a specific constituency or in a key state. At worst, they can demonstrate poor decision-making on the part of a person who aspires to be a leader of the free world."
The Monmouth University poll of 803 registered voters nationwide was conducted June 15-19, 2016. Respondents were reached by both landline and mobile telephone. Results have a margin of error of +/- 3.5 percentage points.
Popular in the Community