Sen. Bernie Sanders (I-Vt.) criticized Hillary Clinton for not going after Wall Street enough at Tuesday's Democratic presidential debate.
Clinton said she stood up to to the financial industry when asked about her stance on the issue.
"I represented Wall Street when I was a senator from New York," she told CNN host Anderson Cooper. "I went to Wall Street and said, 'Cut it out.'"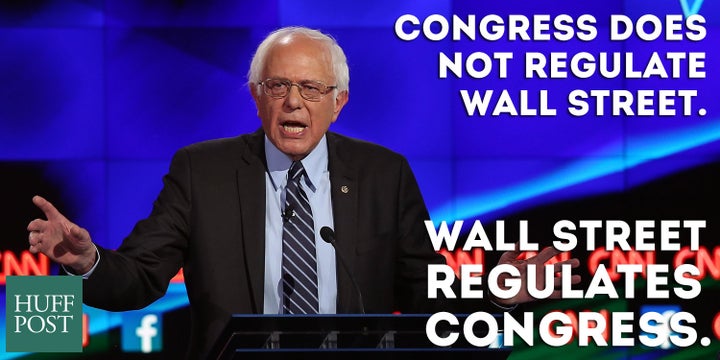 Sanders, however, took the opportunity to note Wall Street's cozy ties to lawmakers in Washington.
"Congress doesn't regulate Wall Street. Wall Street regulates Congress," he said to applause. "Saying 'please do the right thing' is kind of naïve."
The senator wants to break up some of the world's biggest financial institutions into smaller entities, because he views them as "too big to fail." Clinton favors more intensive regulations of the banking system but has stopped short of calling for wholesale separation of financial institutions.
For the latest updates on tonight's debate, visit our liveblog.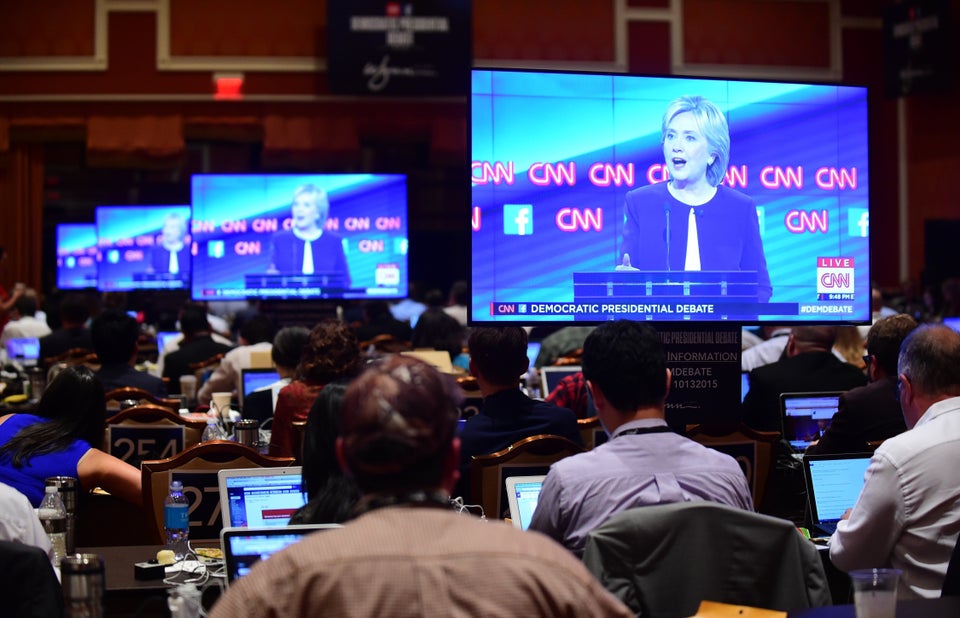 Democratic Debate 2016
Popular in the Community