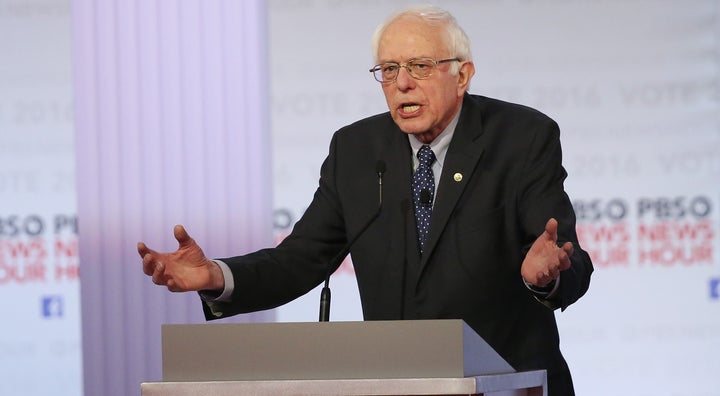 Former Secretary of State Hillary Clinton defended her Wall Street-funded super PAC during Thursday's Democratic debate by noting that President Barack Obama has used a super PAC and also accepted millions of dollars in campaign donations from financial elites. 
Surely, the man who signed the 2010 Dodd-Frank bank reform law could not possibly be charged with being beholden to Wall Street, Clinton suggested.
Financial reform watchdogs, however, have cited several failures in Obama's Wall Street record. Sen. Bernie Sanders (I-Vt.) has been reluctant to publicly break with any specific aspect of Obama's legacy, as the president remains wildly popular among Democrats.
But during Thursday's debate, Sanders did suggest that Obama had dropped the ball in at least one area.
"No Wall Street executive has been prosecuted," Sanders noted, even though financial firms had paid more than $200 billion in combined fines and settlements in recent years over misconduct.
Indeed, Obama's Department of Justice opted not to prosecute Wall Street fraud. Then-Attorney General Eric Holder suggested in congressional testimony that doing so could threaten financial markets, only to walk the comment back after widespread criticism. But banking experts have repeatedly criticized Obama and Holder for letting elite bankers behave as if they are too big to jail.
Read more updates on the debate here:
Calling all HuffPost superfans!
Sign up for membership to become a founding member and help shape HuffPost's next chapter