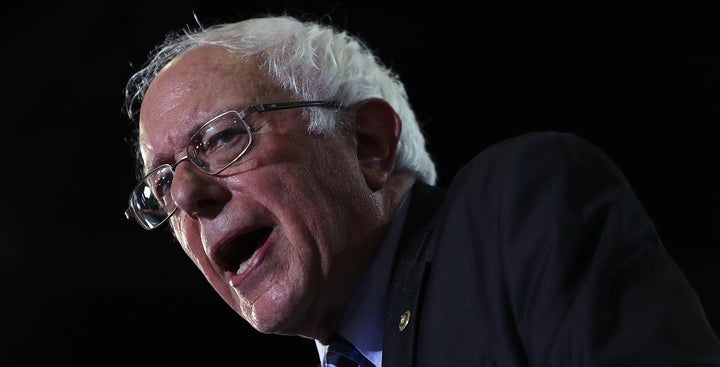 Bernie Sanders made a closing pitch for progressive icon Zephyr Teachout on Thursday, calling her House contest "the most important Congressional race in the country."
In a fundraising email sent to Teachout supporters, the Vermont senator cast Teachout's campaign to replace outgoing Rep. Chris Gibson (R-N.Y.) as a battle between three super PAC billionaires and working people.
"You have at least three billionaires, including Sheldon Adelson, pouring millions of dollars into super PACs to try and buy this seat in Congress," Sanders wrote. "The super PAC funded by Adelson has spent more money attacking Zephyr than they have for any other candidate in the country. ... These billionaires know that she will fight in Congress to take on corruption, stop bad trade deals, and fight for working people."
Teachout, a Democrat who built her academic career studying political corruption and corporate monopolies, is locked in a very tight race with former New York State Assemblyman John Faso, a Republican who made an unsuccessful bid for governor in 2006 against Eliot Spitzer. In 2010, Faso and his law firm were tied up in an ethics scandal involving New York state pension funds. The firm paid $550,000 to resolve the inquiry, in a settlement that cited a meeting Faso arranged between an investment client and a state retirement fund.
Teachout has created a fundraising juggernaut by relying on Sanders' small-donation model, raising over $1.6 million without help from the Democratic Congressional Campaign Committee. The average donation to her campaign has been $19 ― lower than Sanders' famous $27 figure. Republican billionaires Paul Singer and Robert Mercer have each plowed more than half a million dollars into a pro-Faso super PAC.
Sanders has been directing his supporters to Teachout's campaign for months, and spoke at a rally for Teachout in September.
"The task now in front of us is to help decide whether big corporations and special interests will win out over people power," Sanders wrote Thursday. "This is about whether or not super PACs and big money can buy a seat in Congress to protect their profits, or if a grassroots movement will succeed."
Polling is thin in the Hudson Valley district, which stretches between New York City and Albany. A September poll put Faso ahead by 1 point, while a late October poll put Teachout up 3 points. The district leans slightly Democratic ― Barack Obama won it twice ― but has been represented by a Republican since 2013.
Teachout has run a series of ads mocking Faso's billionaire support, including one in which she challenged Singer ― rather than Faso himself ― to a debate. The National Republican Congressional Committee responded with an ad calling Teachout a "zany professor," tying her to "socialist Sen. Bernie Sanders."
Teachout doesn't seem to mind the affiliation.
REAL LIFE. REAL NEWS. REAL VOICES.
Help us tell more of the stories that matter from voices that too often remain unheard.