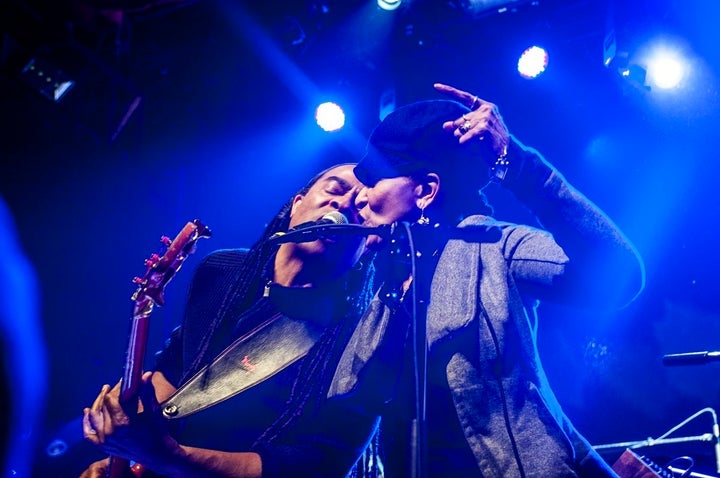 The "Wizard of Woo" and funk pioneer Bernie Worrell found himself surrounded by friends at a packed beneficiary concert held Monday night in his honor. Meryl Streep, George Clinton, David Byrne, Nona Hendryx and Paul Shaffer took to the stage at New York City's Webster Hall to raise money for the 71-year-old musician currently battling cancer.
"He's just a wonderful spirit. I don't think you can play like that without having that love in your soul," Shaffer told The Huffington Post. "Anybody that likes soul music and funk music knows about him and studies him."
To some, his plight represents a tragic problem facing the music business: Lifelong musicians struggling to pay the bills as they age. Worrell is best known as the keyboardist for George Clinton's funk-rock collective known primarily as Parliament-Funkadelic, although he's also played with the Talking Heads and other groups. He never reached the fame of Clinton or others. But his original psychedelic style with blues, jazz and rock influences continues to inspire musicians -- most notably Dr. Dre, Snoop Dogg, Ice Cube, De La Soul and DMX -- to sample his work in their own.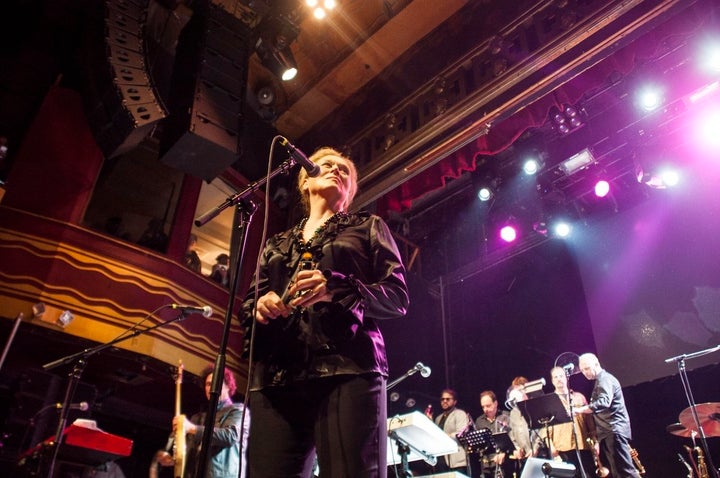 Hendryx, a singer-songwriter formerly of Labelle, organized the event soon after discovering her friend's illnesses: stage 4 lung cancer, stage 4 liver cancer and a form of prostate cancer. Held at New York City's Webster Hall, the singer collaborated with Sweet Relief, a nonprofit that aims to help struggling musicians, and the Black Rock Coalition, which advocates for black artists and their music. Streep's Silver Mountain Foundation for the Arts chipped in big time, adding $10,000 to the cause.
Hendryx (a cousin of the guitarist Jimi, though their last names differ by a letter) has played "on and off" with Worrell since the early '70s, when they met as clients of the same attorney -- whom they also shared with the likes of The Who and Kiss. She told HuffPost that her friend's situation is far from unique.
"The music business has aged. They started out as rock 'n' rollers and now they're rock 'n' chairing it," Hendryx said with a laugh. Musicians get older the same as everyone else, and along with that comes medical expenses. For those in Worrell's situation, Hendryx blames big labels, which she thinks are run by people who "don't care about the people who make the music that fuels our lives."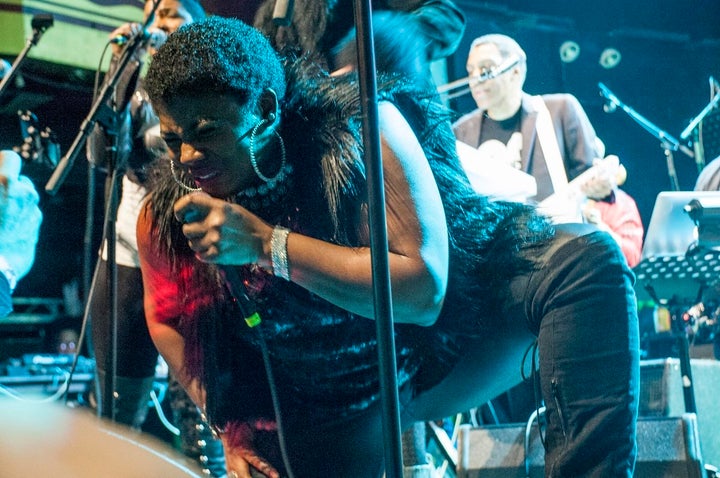 Clinton offered similar sentiments.
"Bernie shouldn't have to be in this position, that he has to have a fundraiser, with all these hits. And they're old songs, but they're hits," Clinton told HuffPost. Artists like Worrell, he believes, are missing out on compensation from labels and publishing groups when others sample their work.
"The definition of what constitutes composing is up in the air. And it's changing all the time," Shaffer said, adding that he thinks it's "very possible" Worrell missed out on compensation he earned throughout his career.
Rob Max, executive director of Sweet Relief, only sees the problem worsening over time. Max pointed to the 2016 deaths of singer David Bowie, Eagles member Glenn Frey and Jefferson Airplane co-founder Paul Kantner as a sign of classic rock's age. Where he used to field requests from a couple senior artists every few months, Max says Sweet Relief now receives them daily.
"Catalog royalties have all but disappeared," Max said. "For all these artists, who rightfully thought that, in addition to social security, they could retire and expect these royalties, they have just disappeared. I mean, completely disappeared."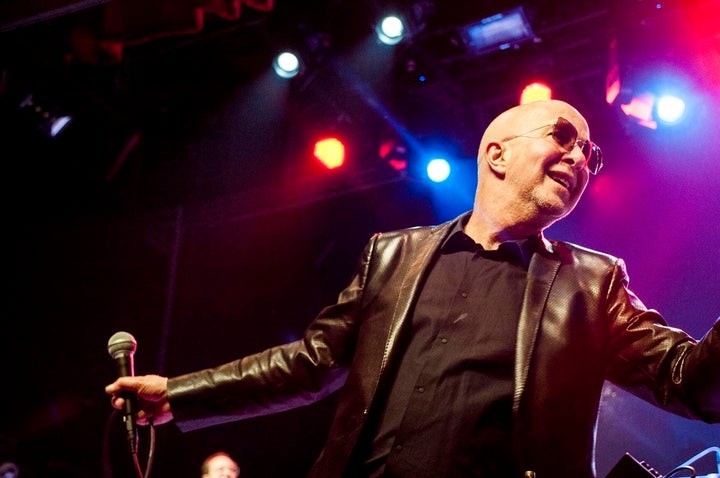 Each year, the organization assists between 1,000 and 1,200 musicians and people in the industry, from producers to roadies, who've found themselves in financial straits. It's helped a handful of well-known artists -- members of the Doobie Brothers and drummer Richie Hayward among them -- and puts on several dozen events like Worrell's annually. Seven percent of funds raised through those big events, Max said, go toward helping the bulk of its beneficiaries: the ones the public doesn't know. Although the organization has helped pay medical bills and prevented one individual from losing a home, there are hundreds still waiting for assistance.
While he does what he can, Max dreams of attracting a "major philanthropist" to Sweet Relief who wants to "put his or her name on a generation of musicians" instead of a building, to help them avoid financial ruin.
"The artists that came out of the '60s and '70s changed the world," Max said.
For the hundreds packed into Webster Hall Monday night, it was clear that Worrell's contributions won't be forgotten.
"He is one of the greats," Shaffer said. "He is one of the greats, for sure."
Donations to Bernie Worrell can be made through Sweet Relief. A charity auction with items from Talking Heads, Red Hot Chili Peppers and Santana is available through CharityBuzz.
Reporting contributed by Todd Van Luling and Julia Brucculieri.
Clarification: Language attributing support for the event has been changed to include the Black Rock Coalition, which helped organize the April 4 concert.
Support HuffPost
The Stakes Have Never Been Higher
Before You Go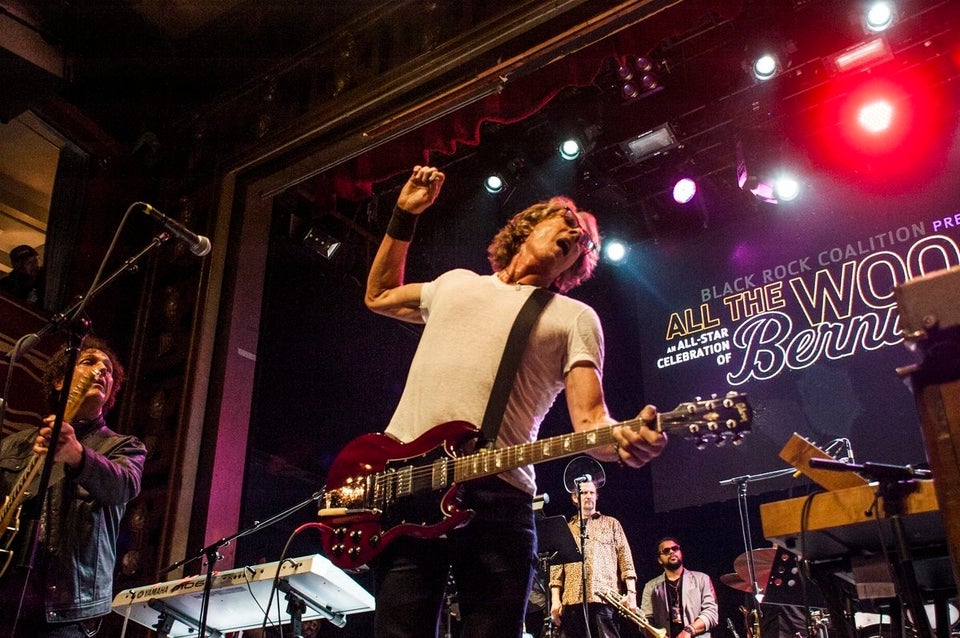 Bernie Worrell Benefit Show
Popular in the Community