Updated July 17, 2011 9:04 p.m.
A family tragedy has prompted Houston residents to open up their hearts to help three children orphaned in a West Texas car accident.
The children's parents, Joshua and Robin Berry, were killed when an SUV veered into their lane and crashed head-on into their van, the Huffington Post confirmed with family friend Allen Deutsch.
Nine-year-old Peter Berry, and 8-year-old Aaron Berry were airlifted from Covenant Health System's Women's and Children's Hospital in Lubbock to Children's Memorial Hermann Hospital last Wednesday night after sustaining serious spinal cord injuries. They are both paralyzed below the waist.
Six-year-old Willa was less seriously injured and is recovering at a family friend's home.
View photos of the Berry family below, and see story continued below: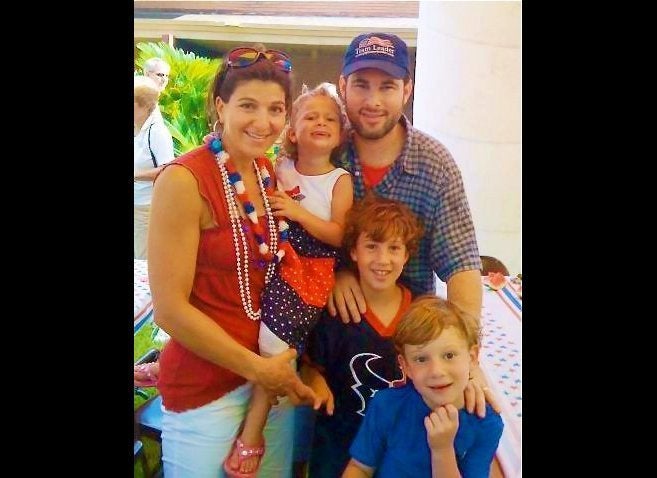 The SUV passenger, 28-year-old Colleen Doyle, also died. The driver, 31-year-old Michael Scott Doyle, was taken to University Medical Center in Lubbock in critical condition, according to the Associated Press. A hospital spokesperson told the Huffington Post that Doyle is not currently registered there. The Jewish Herald-Voice reports that Hansen Mortuaries, which arranged Colleen Doyle funeral, confirmed that Michael Scott Doyle is alive.
The Doyle's 1-year-old daughter was in the car as well but was unharmed, authorities say.
Attempts were made by the Huffington Post to reach the Doyle family via telephone and social media. Crystal Doyle, Michael Scott Doyle's sister, was distraught and declined to comment.
Everyone in both families was wearing a seatbelt, according to the police report. But it simply wasn't enough.
"It was late at night, and that stretch of highway is a horrible area where people have tragic accidents and fatalities," Deutsch told the Huffington Post. "It's a two-lane highway with no lights. It's very dangerous."
The Berry kids will live with their aunt and uncle, Matt and Simone Berry.
"There's a lot of uncertainty," Matt Berry told the Huffington Post. "The dynamic for everybody has changed so it's really scary. I've got to be the cheerleader for a long time. It's gonna be a long road to recovery in many ways, but I have a big bright light that I'm seeing at the end of the tunnel and I'm focused on that to make sure these guys have a really good life."
Berry also said he takes comfort in the children's strength.
"You get inspiration from them," he said. "These kids smile when somebody asks to take their picture. Can you imagine being in these kids' shoes? It's pretty incredible how they're dealing with it."
Deutsch told the Huffington Post he's been amazed by the generous support for the Berrys in the wake of the tragedy. More than $13,000 was raised in a bake sale for the children who, Deutsch said, will have special needs for the rest of their lives.
"The outpouring of emotions from the community has really helped," Deutsch said. "It's an amazing thing."
To make a contribution to the Berrys that will help fund all of the children's ongoing needs, including medical rehabilitation, physical therapy, psychological support and education, visit theberrychildren.org
With reporting by Jessica Prois

Related
Popular in the Community