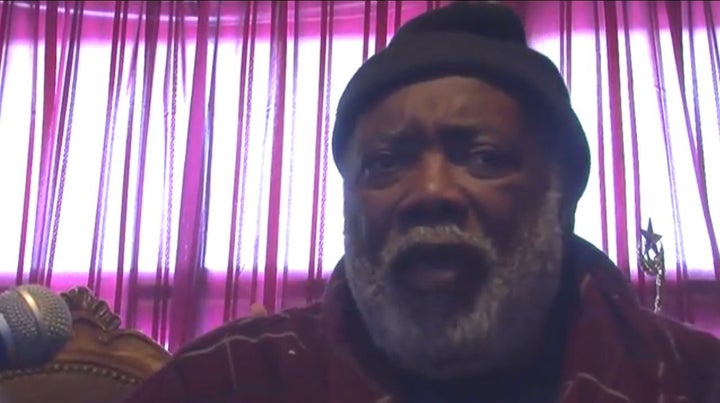 A Detroit husband and wife who have spent months worrying that they might be evicted from their home of 22 years received word on Tuesday morning and learned they will be able to stay.
Two weeks ago the couple got formal notice of an eviction. On Monday, a contractor attempted to place a dumpster on the Garrett property, a step required before an eviction can take place, according to city code.
On Tuesday morning a representative of Statebridge Co., a servicer for their mortgage, called the family to say the company would accept their offer of $12,000 to buy back their home, said the Garretts' daughter, Michele Finley.
The Bank of New York Mellon Trust Co. has an administrative role as trustee of the mortgage but it is unable to make decisions about the property, said Kevin Heine, a spokesman for the Bank of New York Mellon Trust Co. Statebridge Co. and IA Services are the servicers for the mortgage, Heine said.
Statebridge did not return a request for comment and IA declined to comment on the Pierson Street property.
The Garretts, with the help of several of their children, have the $12,000 ready to buy back their home. The family is waiting for the delivery of a purchase agreement.
"I'm so happy," Finley said. "But until I see a signed piece of paper saying my parents have a house, I won't believe it."
Finley said she is grateful for the support her family received from community members and plans to pay it forward and work with others facing foreclosure.
"My verbal promise [to them] is, I'm in this for the long haul," she said. "I did this for my parents, it wasn't for anyone else. But what I have seen, the stories I have heard … [foreclosure] is an epidemic."
When U.S. state Rep. Hansen Clarke, who represents Detroit, heard of the Garretts' situation, an office staffer reached out to the family.
"We were determined to do anything we could to let them stay in the house," said Winifred Money, who works in Clarke's Detroit office. By the time Money called, the Garretts already knew that they wouldn't be evicted. But Money is glad the issue was brought to the forefront.
"Most of our calls are on foreclosure. There's not a day that goes by that a new person isn't calling," she said.
Support HuffPost
The Stakes Have Never Been Higher
Related
Popular in the Community