A German model is pounding her chest with pride: She claims she has the world's largest augmented breasts.
Mayra Hills, 27, who models under the name "Beshine," claims to have has size 32Z breasts on her 5-foot-6 frame. But it's hard to believe all of her measurements add up.
Mills' website says her chest comes in at 72 pounds, or more than half her body weight.
She started as a 32A-cup before her first boob job, according to her website.
"I just wanted to have bigger and bigger boobs and the boobie greed monster in me never stopped being greedy and hungry. So sometime ago when I reached a certain size, fans from all over the world started to tell me that I have the largest augmented boobs. That's cool and sounds interesting and it seems that I have reached a milestone. But for me the most important thing is, that I follow my inner voice and I currently have not reached my goal. My fans know what that means."
Hills says her implants can be expanded further if she desires.
However, life isn't easy with measurements of 59-28-36. Although she can buy pants and shorts off the rack, bras must be made to order and tops "must either be very big and wide or narrow, and very elastic," according to her website.

Tight spaces like cars, elevators and movie seats pose additional challenges.
"Of course it is hard to put on shoes or shave legs if you do not see your own feet," she explained in her FAQ. "Sleeping on my stomach is no longer possible and on my back too because of the weight. So sleeping a bit sidewise is comfortable."
Even with all of Mills' plastic surgery, there's a woman with a more robust, natural physique according to Guinness World Records.
Before You Go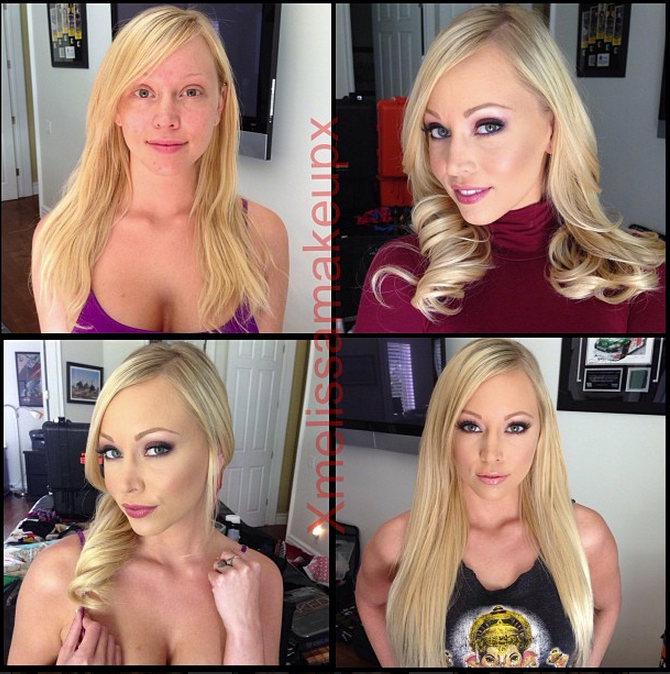 Porn Stars Without Makeup
Popular in the Community