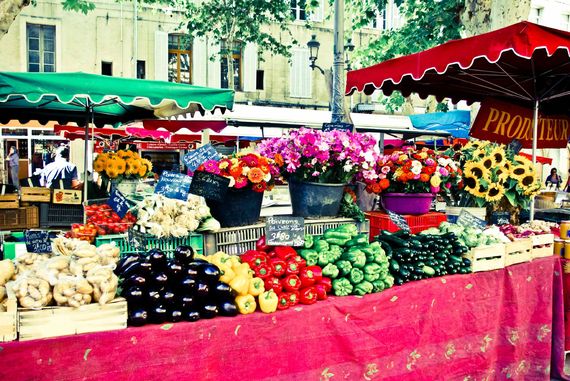 Market Days in Saint-Rémy.
For instance, one can discover the bountiful market in the center of the tiny town, as it is truly an amazing feast! Not only can you buy all the usual staples of the markets of Provence -- such as incredibly nice-smelling melons and peaches, cherries so ripe and black they explode in your mouth with sweet blood -- but the fact that you can try everything is the most tempting and satisfying part of going shopping there.
Every grocer and seller will let you try their handmade artisan saucissons, cheeses, breads, cookies, honey, jams, spices, soups, fruits and simply anything they sell. You can make it a meal while walking among the multitude of stalls and tables under the large oak trees. Cats and dogs and birds will walk with you, trailing you for crumbs.
When in the family house, we rarely go to the supermarket in the summer; we prefer to shop twice a week with local growers' fresh produce. Proud natives of Provence will try to convince you that their staples are the best of them all by making you try it -- and of course you will be easily convinced!
And while the market is in full swing, the rest of the merchants, the ones in shoppes, will also let you try their fare, since they would be silly not to! You can step inside a bakery and have a slice of bread, of several breads in fact, before settling on one. I like the black olive bread with rosemary twigs that you need to pull out of your teeth after each bite.
I love the lavender-flavored éclairs, tarts and cakes. Some pastries have rose petals inside. A round fat bread is stuffed with hard boiled eggs, tuna, olives and herbs to make a pain Bagnat -- it's basically a sandwich, but nothing like that even exists in the States.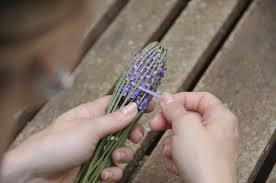 Outside of the central market plaza, on the stairs of the church, yes the church, weavers display hundreds of colorful wicker baskets, from the traditional Provençal natural straw ones to some more elaborate versions in pinks and purples, blues and oranges.
The twice-a-week market is on Tuesdays and Saturdays into September, after that, better check with the local merchants, the days might change with the season. The ring road around the old Saint-Rémy offers plenty of restaurants, cafés with large terraces, bakeries and clothing stores, as well as a nice large parking lot where the usual players show off their pétanque (metal bocce balls) skills on the sandy gravels.
Warning: Alcohol Involved Here.
All the terraces will fill up like magic when it's time for the apéritif - when everybody will cease all activities to have a dink before a meal, lunch or diner, does not matter. The ritual used to include sipping the controversial anis-flavored absinthe, the greenish liquid that turns opaque white when water is added. Once outlawed because of its wormwood content, absinthe is making a discreet come back in many countries.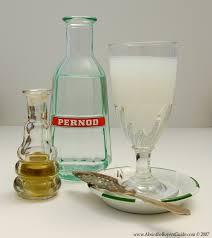 The liquor is said to have driven Vincent van Gogh mad enough to cut his own ear when he moved to Provence. One anonymous critic of the drink had this to say about it:
Absinthe makes you crazy and criminal, provokes epilepsy and tuberculosis, and has killed thousands of French people. It makes a ferocious beast of man, a martyr of woman, and a degenerate of the infant, it disorganizes and ruins the family and menaces the future of the country.
Even during lazy summers, we like to visit at least one smart place, so we don't feel too much like startled armadillos roasting in the baking sun. So we go to a museum. This year we re-discovered the Musée Frédéric Mistral. A little outside of Saint-Rémy, the museum is one of the houses that the Provençal writer lived in during his life in Provence.
A prolific writer in the local dialect of Provençal, he won the Nobel Prize in literature in 1904 for his book "Mirèio" ("Mireille" in French), written entirely in his native tongue - a disappearing language of the region of Provence. He died in 1914. A famous wind bears the same name as him -- Mistral, which in French means the master. Le Mistral is a very violent and dry wind blowing in Provence and other provinces nearby, sometimes shaping trees in weird distorted fashion. Some say the wind drives people mad. It certainly affects cats, dogs, and farm animals.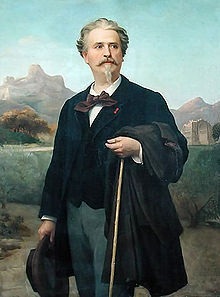 One cannot visit Provence without succumbing to its particular kind of candy. Various cities have their own famous specialty, such as Aix-en-Provence and its divine calissons (a paste of ground almonds, candied melon, orange peel, covered in wafer-like white icing). Or the pistachio nougat, the saffron heart-shaped cookie, the vanilla Désirée with no flour, the anis-seed crescents, the Holly Leaves (sesame and creamy salted butter), and many others.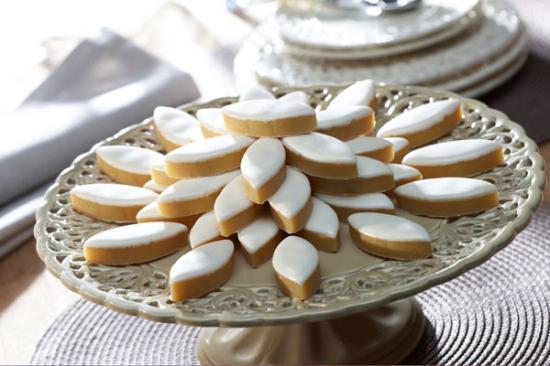 A lot of the candies and cookies are almond-based, which is our excuse for snarfing them down with no guilt. The best place to get all those sweet treats is at Le Petit Duc, on the ring boulevard. The store only sells sweets and is a decadent heaven for all. The packaging itself, in tin boxes, will stay in your kitchen for years -- even though the candies won't probably not even make it home. Just like with us.
Well, I have a lot more to say about Saint-Rémy and Provence, but now it's time for me to take a dip in the cool pool before dinner -- so I will continue this Provence post another day. Of course, you'll always be able to weave lavender, sip olive oil, and roam Roman ruins -- but you knew that already!
Questions? Comments! sidoniesawyer@gmail.com.
Visit my website for more stories.