A man wanted in connection with the killing of Kremlin critic Boris Nemtsov took his own life on Saturday.
According to Russia's Interfax news agency, Beslan Shavanov, 30, was holed up in an apartment building in Grozny. When police arrived on the scene, he threw a grenade at officers and then blew himself up with a second one, Reuters reported.
Shavanov's death occurred as Russian authorities reportedly arrested five other people believed to be involved in the Nemtsov slaying.
Two of the suspects, including a former police officer, were formally charged on Sunday, CNN reported. Three other men "remain under the status of suspects," court spokeswoman Anna Fadeyeva told Sputnik, and were ordered by the judge to remain in custody. All appear to have Chechen connections, The Daily Beast reported.
Nemtsov, a 55-year-old former deputy prime minister and one of Russian President Vladimir Putin's most outspoken critics, was shot and killed on Feb. 27 while walking with his girlfriend across a bridge near the Kremlin.
The killing came just hours after Nemtsov gave a radio interview and urged Moscow residents to join an opposition rally to protest Putin's handling of Ukraine and the country's economic crisis. Tens of thousands ended up attending the rally, The Associated Press reported, and used the event to mourn his death.
Related
Before You Go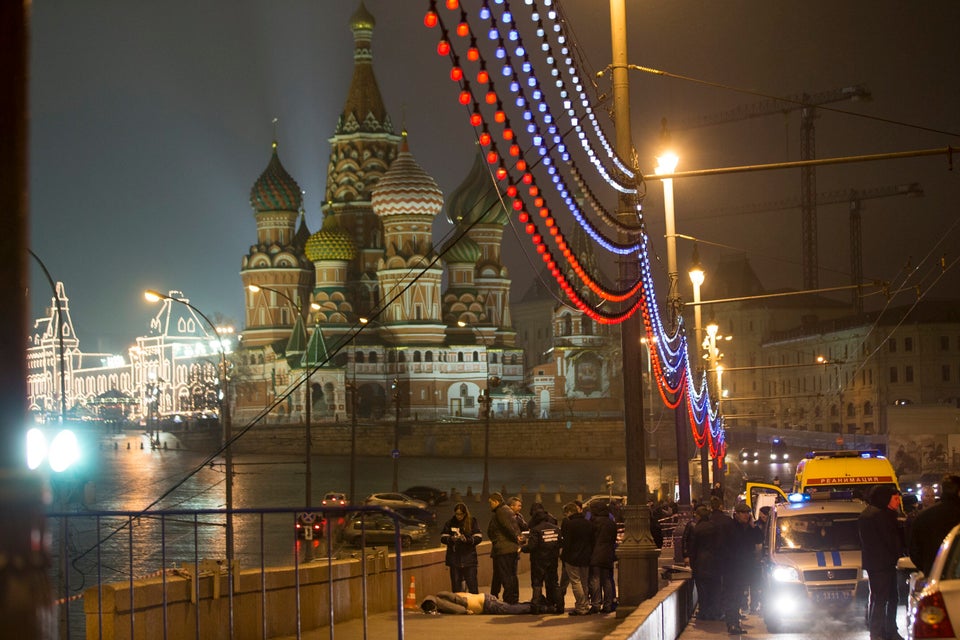 Kremlin Critic Killed
Popular in the Community