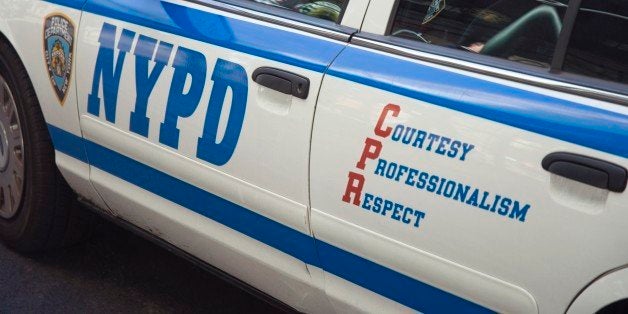 A 34-year-old NYPD officer, Besnik Llakatura, was indicted Tuesday, along with two other men, in an alleged extortion scheme that had them threaten at least one Queens restaurant owner, WABC reports.
Llakatura, reportedly a friend of the restaurant owner, then insisted that he had to pay because, "These people run Astoria." Prosecutors say it's clear that Llakatura was working with Dervishaj.
The restaurant owner and his co-owner went to the FBI. The agency gave them marked bills to pay off Llakatura and the others. They paid the alleged mobsters $24,000 over the course of five months and $6,000 of the collected cash went to Llakatura himself.
"The defendants told their victims they offered 'protection,' but in reality, they peddled fear and intimidation through the Albanian community—their community—of Queens," said United States Attorney Loretta Lynch in a FBI press release. "When one victim turned to law enforcement for help, he was betrayed again by a corrupt officer on the take, who turned his back on his badge, his oath, and his friend in exchange for extortion money in his pocket."
The third man indicted in the exhortation case, Denis Nikolla, 33, allegedly threatened the same restaurant owner with a gun.
The three men face charges of extortion, conspiracy, attempted extortion, and brandishing a firearm, authorities said, according to MYFOXNY.
By creating a climate of fear, the defendants allegedly coerced an innocent restaurant owner into paying for so-called protective services. The victim was further betrayed when seeking the assistance of Besnik Llakatura, an NYPD officer whose sinister intentions were shrouded by his badge of honor. But Llakatura didn't serve his community with honor; he, instead, abused his powers to the detriment of the public trust. He remains an exception to those law enforcement officers who work selflessly to weed out crime and corruption in their communities.
Dervishaj's brother, Plaurant, is wanted in Albania for several murders and has ties to organized crime, Newsday reports.
REAL LIFE. REAL NEWS. REAL VOICES.
Help us tell more of the stories that matter from voices that too often remain unheard.