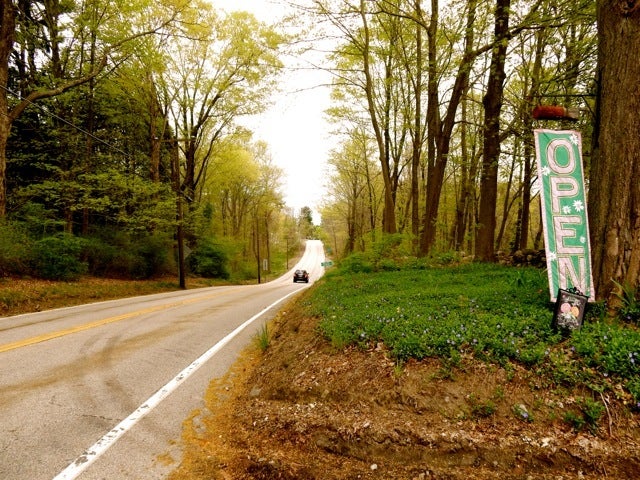 Connecticut's Northeastern-most section, bordering Rhode Island and Massachusetts - has been dubbed the "Quiet Corner." But it is quiet only in the way that a duck seems stock still while paddling furiously underwater. There's an energy here that's driving positive changes, mostly of the artistic and culinary sort, in the small towns of Putnam, Pomfret, Woodstock, Brooklyn, and Killingly/Danielson while simultaneously maintaining a pastoral vibe.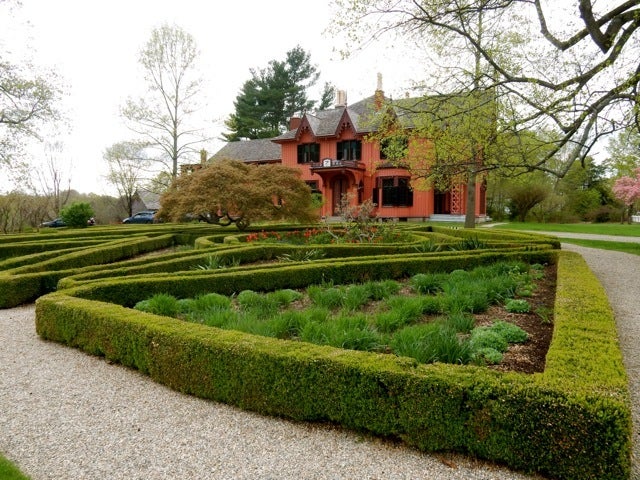 Due to the celebrity-rich Fourth of July parties at Roseland Cottage –in the mid-1800's – this wedge of Connecticut has attracted attention from all over the country (and the world) for over 150 years. You can tour Roseland, but then, plan to stay for a night or two. There's so much to do – the following 15 Things are just the start. For more information on this and more "Offbeat Escapes in the Northeast" – check out GetawayMavens.com.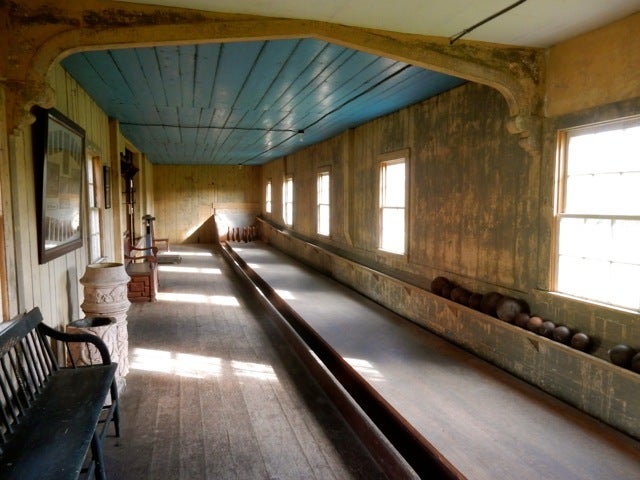 1. Tour Roseland Cottage in Woodstock. The color of Roseland Cottage was radical when silk-tycoon, Henry C. Bowen, built it as his summer cottage in 1846. A well-dressed, almost dandyish, Brooklyn NY man, Bowen was of devout Congregationalist New England leanings, yet all but conservative when it came to choosing the color of his country home. Roseland was so outstandingly hued, The New York Times, in 1890, had to weigh in, calling it "a brilliant crushed strawberry." Roseland's Gothic Revival style was suitable for a "dynamic man" of the day; its church-like pointed arches and stained glass windows a testimony and not so subtle nod to Bowen's faith. Every summer, the Bowens invited hundreds of guests for their 4th of July party, attracting the most influential people in politics, including four US Presidents. The annual celebration, in fact, was fodder for gossip and lifestyle columns in newspapers across the county. A tour here brings you through the house, still stocked with 3-generations worth of Bowen furnishings and photos, and ends in the carriage house, where you'll enter the oldest bowling alley in America. It was here, on these old wooden boards, that Henry C. Bowen, who shunned drinking, smoking, and card playing, brashly asked President Ulysses S. Grant to step outside to smoke his cigar. Open June 1-mid October, Wed-Sun 11-4, $10 guided tours on the hour.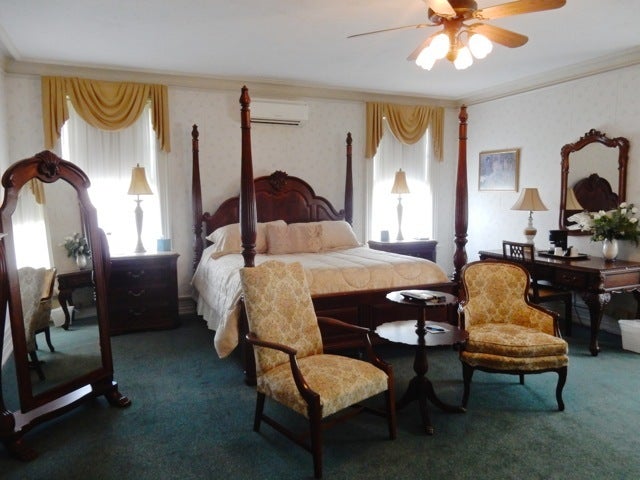 2. Stay at the Mansion on Bald Hill, Woodstock. Built in 1892 by Clarence Bowen, son of Henry and Lucy Bowen, who owned Roseland Cottage a mile away, the 90-acre Mansion on Bald Hill, opened in 2008 as a 6-room B&B, is better known for its acclaimed restaurant and as a wedding venue than status as an inn. Those who dine downstairs and book a room above, however, are in for a treat: though elegant but not over-the-top opulent, beautifully carved antique furnishings and architectural elements hark back to the finery of the Victorian era, right down to the servant call buttons embedded in the walls.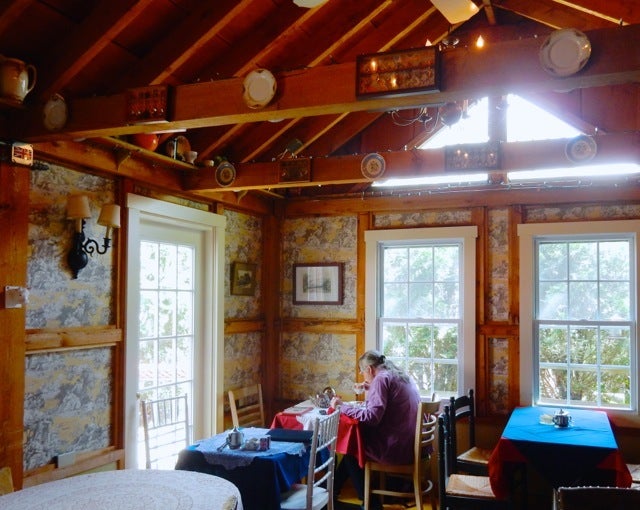 3. Stop in for tea at Mrs. Bridge's Pantry, Woodstock, an authentic English Tea Room (complete with "British-style" scones) behind the one antique store in town. This is not quite "high-tea" – more like the casual kind that the two British women who established this place would serve in front of a fireplace at home.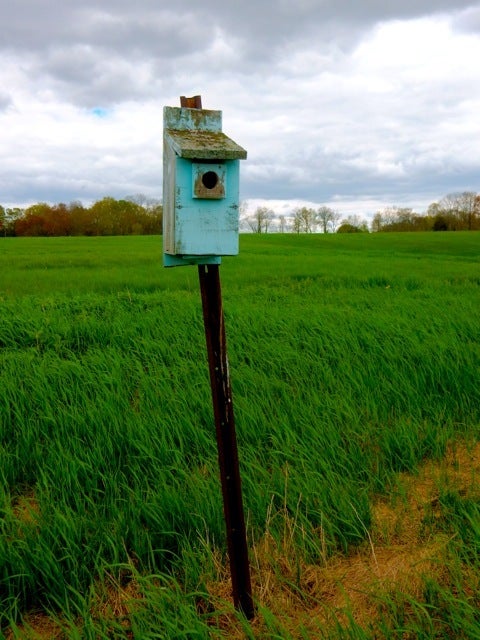 4. Try to spot up to 210 bird species during a stroll on ten miles of trails at the Connecticut Audubon Society's Pomfret Conservation Center/ Bafflin Sanctuary in Pomfret. These 700 acres of rolling hills, scrubland, grassland and woodland, managed by the Connecticut Audubon Society, is open to the public thanks to one Louis Orswell, who sold off her valuable art collection to purchase the four dairy farms that abutted her Bafflin Estate. Start at the barn Visitor's Center, where you'll see taxidermied animals found in the surrounding region, including the elusive (and nasty) Fisher Weasel. Open Mon-Fri 9-4, Sat/Sun noon-4, free.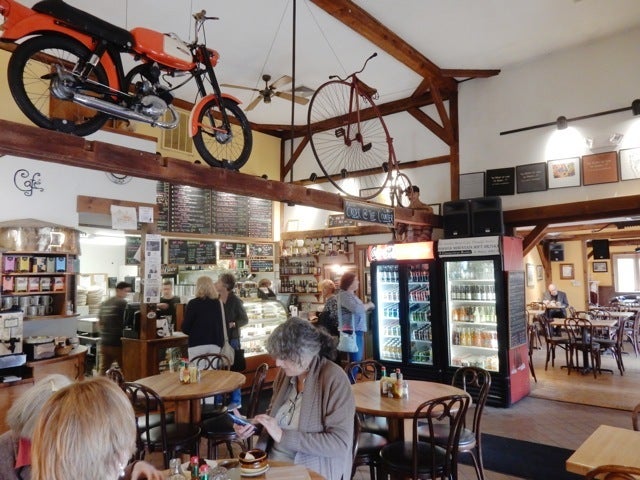 5. Have lunch at the Vanilla Bean Café in Pomfret. The parents of now-owners, Barry and Brian Jessurum, anticipated the locally sourced, fresh food, "fast casual" movement when they opened the Vanilla Bean Café 28 years ago. Established on a bucolic intersection just after Route 169 was declared one of the nation's "Top Scenic Byways" in the 1980's, the Vanilla Bean Café is still known for soups, sandwiches, and its friendly wait-staff. Don't discount the daily specials, which tend to be more innovative and creative than the daily fare. The Moroccan Lamb Stew is a knockout, and indicative of the surprisingly varied cuisine you'll find in this out of the way place.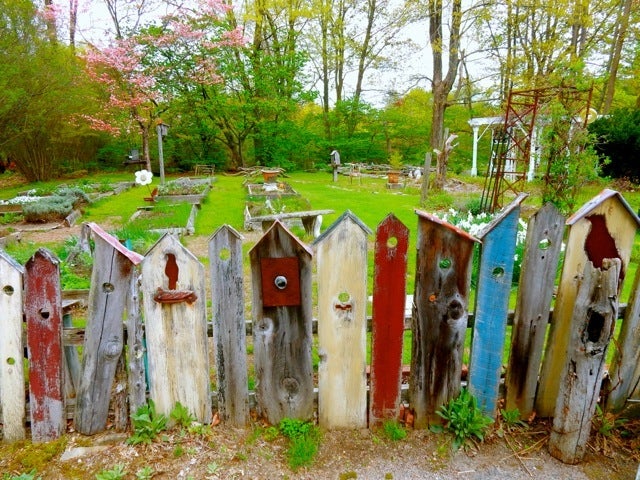 6. Check out Martha's Herbary, right across the street from the Vanilla Bean Cafe, in Pomfret. Martha's will claim a bunch of your time, especially if you are a fan of local crafts, comfy clothing and, sure, dried herbs. From the name, you'd think this would be a stuffy little shop full of lavender sachets and the like, but quite the contrary. It's a blast, with up to the minute gifts galore.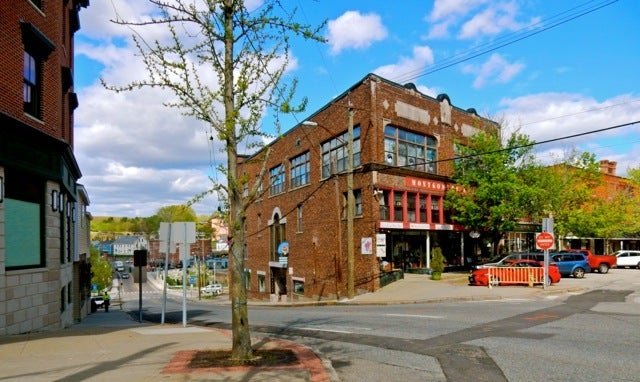 7. Rediscover a rejuvenated and animated Downtown Putnam. Back in the 50's, Putnam was, according to locals, "a Mayberry RFD kind of town," with a Montgomery Ward, a Drug Store, and other establishments where Andy Griffith and Opie might have shared an ice cream soda. Montgomery Ward closed after the mills shut down in the 1960's, leaving a shell of a 4 story building on Main Street. Now, that shell is filling up with independent businesses due to grassroots initiatives and accommodations for artists of all kinds.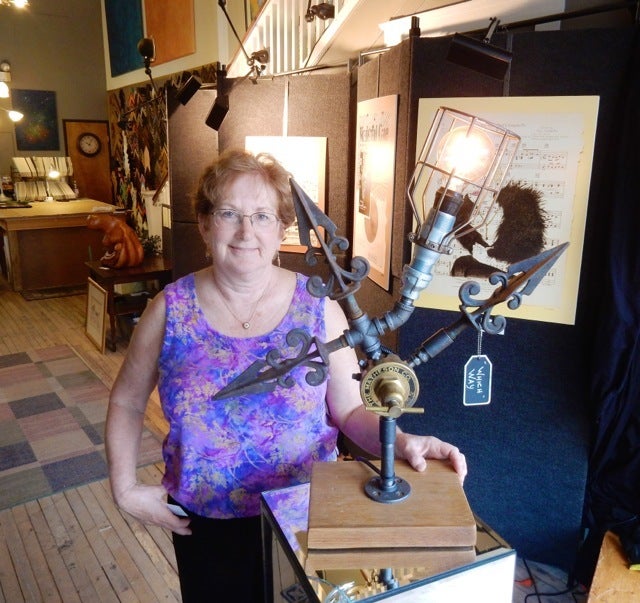 8. Buy a great gift, or make your own, from innovative and creative merchants in downtown Putnam. Sawmill Pottery has a small shop, and a larger classroom where you can take a 2-hour "Beginner Wheel 101" workshop ($55, sign up ahead of time), or drop in and paint your own ceramic piece (to take home the next day.). Pick up a rare comic book at Wonderland Comics and Collectibles: This comprehensive comic book store has been on national (and even international) radar for years. Purchase a painting or sculptural art at Arts & Framing Sochor Art Gallery, Montgomery Ward Building. Sheri Sochor is a mega advocate of Downtown Putnam and a proponent of local artists who tend to be in touch with the times as trendsetters. Next door, at The Flying Carpet, Anne Monteiro brings in terrific, one of a kind gifts, crafts, jewelry, and house-wares. Make your own organic, chemical free essential oil roll-on ($11), or purchase a range of bath and body products at the chic A&L Emporium. Peruse the work, take a class, and buy from a local artist at the Silver Circle Gallery.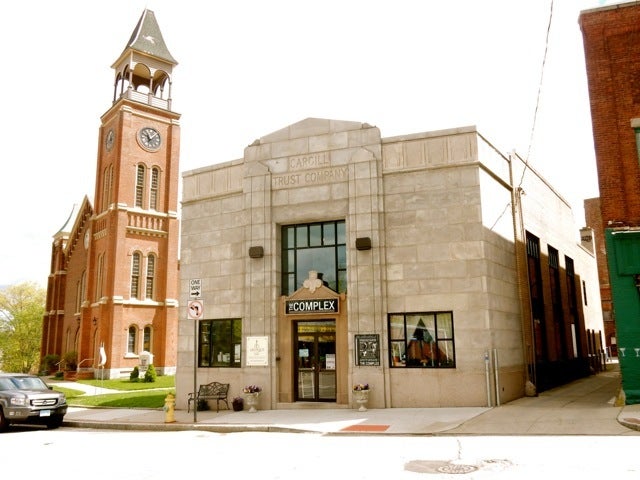 9. Take in a show or groove to the music in one of four music and theater venues in downtown Putnam. The Bradley Theater, first conceived in the late 1890's and reborn in 1984, packs 'em in for shows and musicals, and is still going strong. In it's new space (in a repurposed bank building), The Complex Performing and Creative Arts Center hosts dance, music and theatrical performances. A series of live bands perform six nights a week at The Stomping Ground, a community hub with Craft Beer, artisanal potpies, and a very convivial atmosphere. The Victoria Station Café, best known for its coffees, pastries, sandwiches and ice-cream, has lately become a concert venue as well.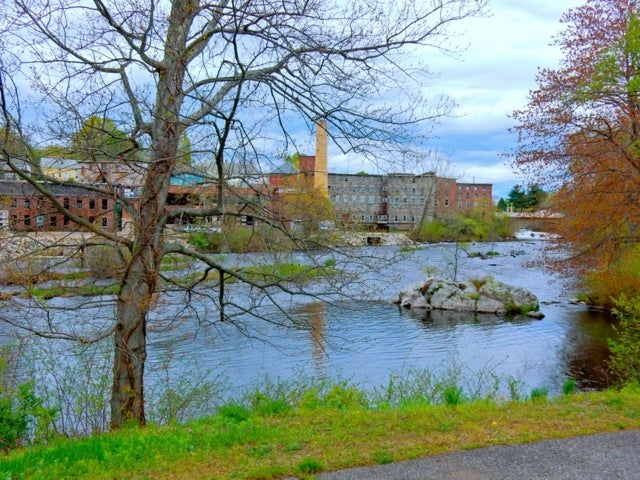 10. Walk or bike the 1.1 mile River Mills Heritage Trail which commemorates, through historical markers, Putnam's link to the Industrial Revolution along the Quinebaug River. Make sure to see the Cargil Falls Mill on Pomfret St. – the oldest cotton mill site in the country (1807). To add some interest and flavor, cross the street to grab a cone or dish of homemade ice cream from, of all places, Riverview Landscape Supply. It's a summer tradition in these parts.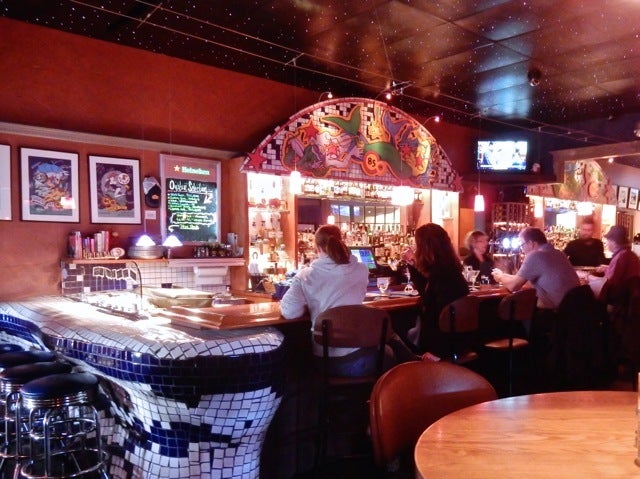 11. Have dinner at Putnam's highest-end restaurant, 85 Main, known for its oysters, sushi, and excellent innovative cuisine. Chef James Martin opened restaurants up and down the East Coast before coming home to roost (he grew up in Woodstock CT; his 96 year old Grandfather still has a farm there). There is nary a miss on the menu, and this consistency has kept 85 Main in business for 13 years and counting.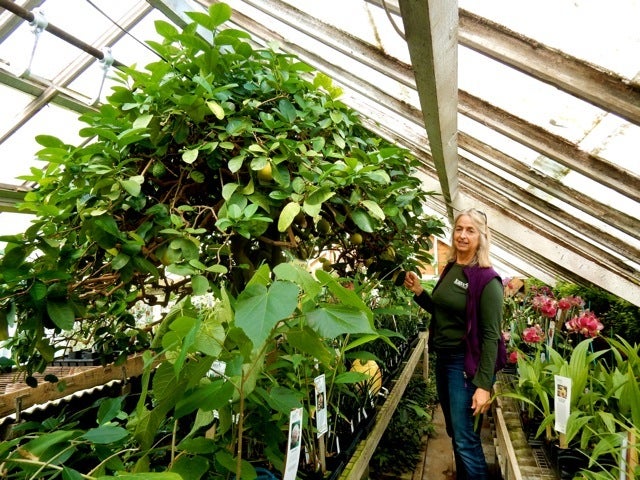 12. See the historic Lemon Tree, planted in 1900, and other rare, tropical and fruiting plants at Logee's Greenhouses in Killingly/Danielson. Established in 1892 Logee's is still owned and operated by the family (3rd Generation – Byron and Laurelynn Martin), with a catalog customer base of over a million households. Though it's known to those who collect rare plants, or who grow fruit trees in containers, Logee's found national fame after the Martha Stewart show featured Logee's Miracle Fruit (turns anything sour to sweet after eating) on a 2010 episode . Visitors can walk through several humid, jungle-like enclosures, filled with colorful and fragrant wonders you won't see anywhere else, like the extremely rare Red Medinilla, a waxlike sculptural hanging plant, and stunning Hanging Jade Plants, and of course fragrant Passion Flowers from Hawaii. Even if you don't buy a thing, a visit here is like going to a wonderful (but very humid) art museum. You'll be swept away.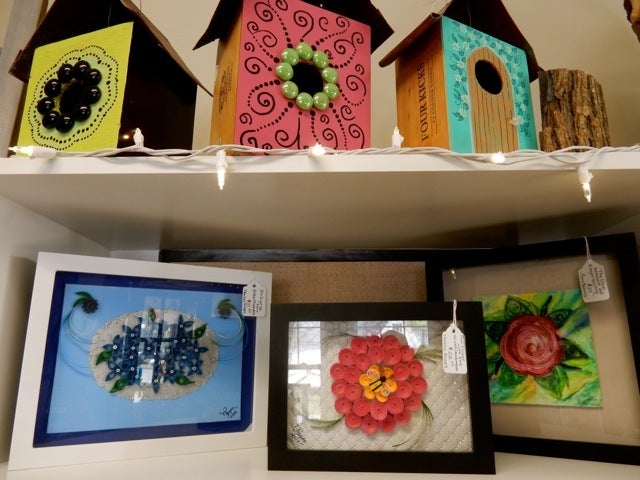 13. Find some of the best upcycled and tinkered with crafts at two very different local-artisan shops in Killingly/Danielson. For some reason - call it Yankee Ingenuity with a healthy appreciation for nature's beauty - many artists in this region march to their own beat and create beautiful often-functional objects that you won't find anywhere else. At ARTicles, owner/artist, Lynn Herklots, has an eye for the unique, upscale and stunning – featuring the work of over 30 local craftspeople in a charming 4-room gallery within a renovated 1930's home. Rena Masson at Tunk City Revival, champions 108 local crafts people in her huge shop that's been called "Etsy without the shipping costs," "what it would look like if Pinterest and Etsy had a baby," and "the never ending craft show."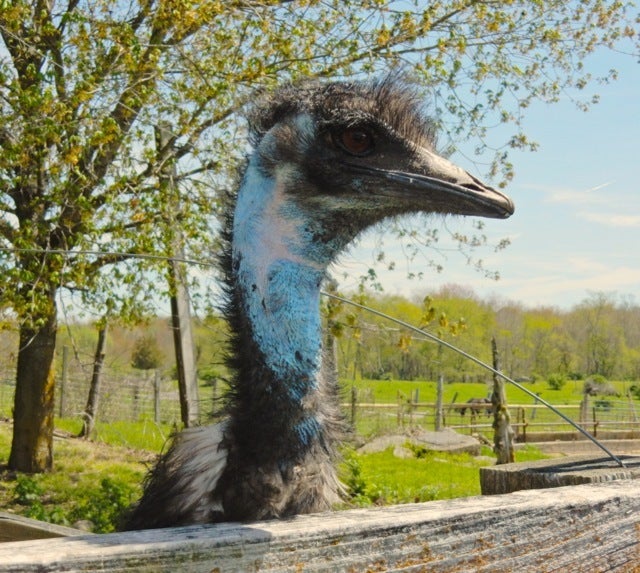 14. Check out the buffalo, emu, and other not-your-typical barnyard animals at Creamery Brook Bison in Brooklyn. Debbi and Austin Tanner bought an old dairy farm in 1981 and purchased their first five bison in 1990. They now have over ninety head and offer tours, a petting zoo, and fresh buffalo meat in a small gift shop. There are plenty of animals to see and feed on Tanner's farm, though of course the stars of the show are the grunting buffalo that roam inside a fenced-in pasture.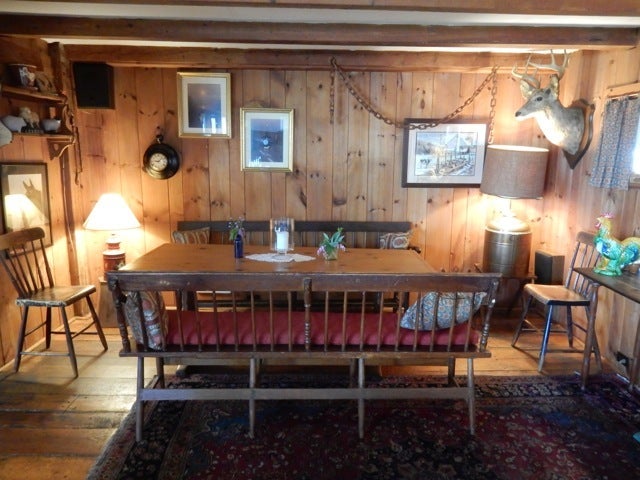 15. Plan a whole evening dinner at the Golden Lamb Buttery in Brooklyn. This remote, farmland restaurant celebrated its 50th anniversary in 2013, and remains a singular Quiet Corner CT experience. In the early 1960's, well-heeled New Yorkers would make the trek up to Brooklyn CT for fine hand-loomed clothing from Hillandale Handweavers (at Hillandale Farms) owned by Bob and Virginia "Jimmie" Booth. Once here, however, customers were faced with a dearth of dining options. As Jimmie and Bob considered opening their own farm restaurant, resident lambs gamboled about in the honey-golden sunset; ergo, "Golden Lamb." A price fixe dinner includes drinks on the patio overlooking a pond and pasture, a hayride around the property, and a dinner that includes soup or salad, an entrée, a fresh veggie casserole, and dessert inside a set of intimate country-fine rooms. Current owner, Katie Bogert, instituted some recent changes: the Golden Lamb Buttery now uses cloth napkins, it takes credit cards, and C.I.A- trained chef, Eric Marrish, now presides over the kitchen. The full experience dinner is still a relative bargain at $75 per person (does not include drinks, tax, and tip).
Related
Popular in the Community