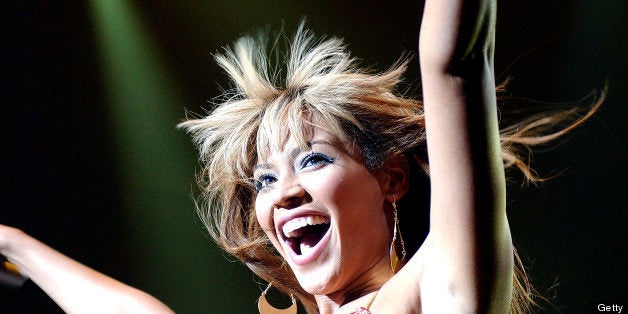 Ten years is a long time. Need proof? How about the fact that in 2003, people were listening to -- and enjoying -- songs by Lumidee and Wayne Wonder that not only sounded exactly the same, but were also horrible. Fortunately the rest of the year's offerings were more acceptable and lasting. To wit: "Crazy In Love" and "In Da Club" would rank as the best singles released in 2013 -- apologies to Daft Punk, Robin Thicke, Bruno Mars and the rest of this year's artists reaching into the 1970s to find the next great pop hit.
Ahead, the 32 songs you loved in 2003.
1. Beyonce, "Crazy in Love"
2. The Black Eyed Peas, "Where Is The Love?"
3. Fountains of Wayne, "Stacy's Mom"
4. Fall Out Boy, "Grand Theft Autumn/Where Is Your Boy"
5. Justin Timberlake, "Cry Me a River"
6. Simple Plan, "Addicted"
7. Kym Marsh, "Come On Over"
8. S Club 8, "Fool No More"
9. Lil Kim feat. 50 Cent, "Magic Stick"
10. Ashanti, "Rock Wit U"
11. Matchbox Twenty, "Unwell"
12. 50 Cent feat. Nate Dogg, "21 Questions"
13. Evanescence, "Bring Me To Life"
14. Chingy, "Right Thurr"
16. Justin Timberlake, "Rock Your Body"
17. Panjabi MC feat. Jay Z, "Beware"
18. Lumindee, "Never Leave You"
19. R. Kelly, "Ignition (Remix)"
20. Nelly feat. P.Diddy and Murphy Lee, "Shake Ya Tailfeather"
21. Wayne Wonder, "No Letting Go"
22. Kelly Clarkson, "Miss Independent"
23. Train, "Calling All Angels"
24. Jason Mraz, "The Remedy"
25. Michelle Branch, "Are You Happy Now?"
27. Christina Aguilera, "Fighter"
28. 3 Doors Down, "When I'm Gone"
29. Blu Cantrell feat. Sean Paul, "Breathe"
30. Good Charlotte, "Lifestyles of the Rich and Famous"
31. Sean Paul, "Get Busy"
32. 50 Cent, "In Da Club"