Throughout the year I've posted daily doses of music commentary and record reviews over at Burning Wood. I try to be honest and shoot from the hip. Sometimes I can be bitter and chock full of snark. You see, I just don't believe the hype, and more times than not, don't quite get the hubbub over so many records that would not have made it beyond a demo cassette, back in the day. (Boy, I miss "the day.")
But there is no questioning my sincerity and passion when I love something.
That said, here are ten records I absolutely LOVED this year.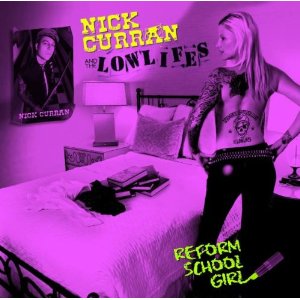 NICK CURRAN & THE LOWLIFES- REFORM SCHOOL GIRL

This type of rock and roll is dangerous. It can cause unexpected gyrations, major heart palpitations, and a shit-eating grin that will inevitably hurt your cheek bones. Nick Curran has created the best rock and roll album of 1961 for 2010. The near-perfect production of "Reform School Girl" is the key. Sandwich this record between a classic Little Richard and Fats Domino album, and you will be hardpressed to believe it was recorded this year. This baby kicks ass!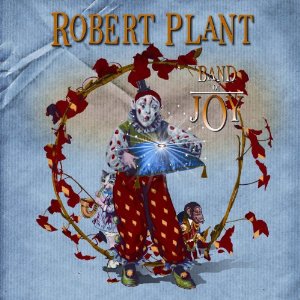 ROBERT PLANT- BAND OF JOY
Mr. Plant has come a long way from his days screeching "Muh-muh-muh-muh-B-B-BAAAYBAY, Yooooouu NEEEED it" with those rock and roll giants, Led Zeppelin. He has also been quietly and consistently pushing the envelope musically, aging gracefully, and maintaining a career that is worth our time. "Band Of Joy" is a smart follow-up to "Raising Sand, the Grammy winning record he recorded wth Alison Krauss in 2007.
With Nashville producer-extraordinaire Buddy Miller, and such solid artists as singer-songwriters Patty Griffin and Darrell Scott along for the ride, Robert Plant has put together a beautiful and somewhat spiritual collection of traditional folk, country and gospel, as well as a few modern covers, (Los Lobos and Richard Thompson), for this wonderful release, that also shows Plant's voice, while not exhibiting the power found on "Led Zeppelin II," can still send shivers down your spine.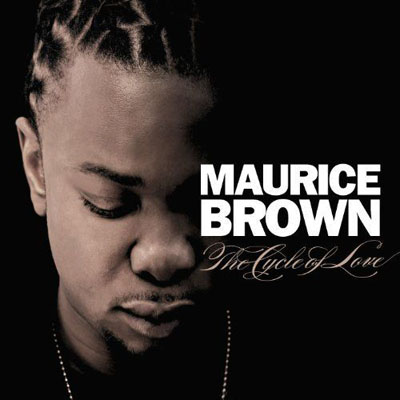 MAURICE BROWN- THE CYCLE OF LOVE
From Chicago to New Orleans to N.Y.C., this young genius composer and master of the trumpet has honed his craft with legends of the jazz world we only dream of seeing in our lifetime. Maurice Brown has made a record that showcases elements of all of his experiences.
It's not easy keeping the jazz purists happy, while catching the ears of those who spend much of their time shunning the genre. But thanks to Brown's knack for melody and a band that is not afraid to lay back or show their chops when necessary, "The Cycle Of Love" is one of the most musically appealing records of the year.
Songs like "Misunderstood" and "Merry Go Round" have melodies that will stick with you for days. "Fly By Night" and "Daydreams" set a groove that will no doubt evoke late 60's Miles. And "Lovely," will break your heart. Mr. Brown has written a standard there. "The Cycle Of Love" is the stand-out jazz release of 2010.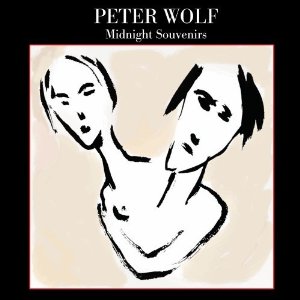 PETER WOLF- MIDNIGHT SOUVENIRS
If this album began and ended with the opening cut, "Tragedy," a duet with Shelby Lynne, I would have been satisfied. That first single would have been all over every radio station back in "the day." But thankfully, "Midnight Souvenirs" doesn't end there. It continues with the same formula; strong hooks, strong lyrics and strong melodies.
Though far from the days of the J. Geils Band, Wolf can still get a party started, as he does on the very Stonesian "I Don't Wanna Know." But it's the natural transition from rock to bluegrass and even Irish folk, that impresses most on "Midnight Souvenirs"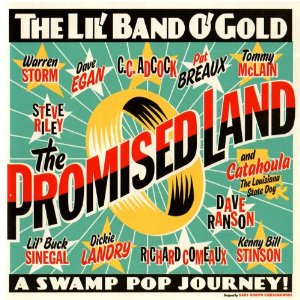 LIL' BAND O' GOLD- THE PROMISED LAND
The Traveling Wilburys may have had some higher profile players, but anyone who has a passion for New Orleans will recognize the supergroup that is Lil' Band O' Gold. Only their second release in 10 years, "The Promised Land" was worth the wait.
Its members have been around for ages. Warren Storm is a Louisiana legend of "swamp pop." Steve Riley is a legend in his own right with his band the Mamou Playboys. David Egan has written songs for Percy Sledge, Joe Cocker, John Mayall and Maura O'Connell, among others. C.C. Adcock, most recently coming into the spotlight thanks to an appearance on HBO's "True Blood," has released two records of smoking Cajun psychedelia (I just made up that genre). Along with a horn section, L.B.O.G. delivers everything you love about New Orleans in one fell swoop.
The songwriting is strong, the grooves are greasey, and the love is everywhere. This is what New Orleans is all about. And for what it's worth, Robert Plant LOVES them. (So do I, but I wasn't in Led Zeppelin.)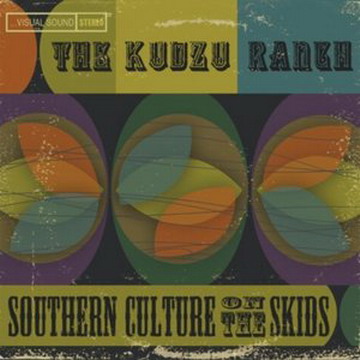 SOUTHERN CULTURE ON THE SKIDS- THE KUDZU RANCH
Formed in North Carolina in 1985, this band has teetered on the brink of success for years. Though some would argue, putting out solid records, touring constantly for a very loyal fanbase, and staying true to your music, which in SCOTS' case, is an unlikely mix of surf, country, punk, r&b and white-trash parody, all in good taste I might add, is indeed, a success.
Each of the band's records gets stronger and stronger, and on "The Kudzu Ranch," they've outdone themselves. Mary Huff's vocals on the upbeat but melancholy "Highlife," as well as "It's The Music That Makes Me," a thumping pop tune with enough hooks to snag a flounder, ooze soul. Rick Miller's gorgeously simple instrumental "Jack's Tune" will soothe you. And the surfed up medley of Nirvana's "Come As You Are" and Pink Floyd's "Lucifer Sam" is just genius.
This record will make you happy. Guaranteed!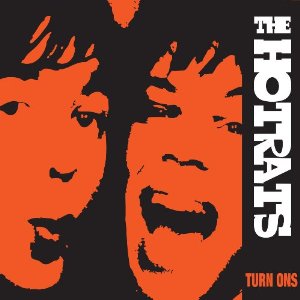 Gaz and Danny from Supergrass have some fun with a clever side project called "Turn Ons." At first glance, one may think, "Oh great. Another lame covers album." But what makes this record such a blast is the attack, not to mention the song choices.
Songs by Squeeze, The Doors, T. Rex, Gang Of Four and The Beastie Boys get twisted and reshaped into trippy, yet still recognizable mini-epics. If you can believ it, the Beasties' "Fight For Your Right (To Party)" has been reworked as The Who covering Cream's "Strange Brew," and man, does it work.

TAYLOR HAWKINS & THE COATTAIL RIDERS- RED LIGHT DISTRICT
I loved listening to Led Zeppelin, Queen, T. Rex, Mott The Hoople, ELO and The Sweet in the 70's, and apparently, so did Taylor Hawkins. While he does a fine job as the drummer for the Foo Fighters, he's done a finer job with his sophomore release "Red Light District."
This is a wonderful pastiche of FM radio, with very original songs and arrangements, that make subtle references to the bands mentioned above, without shoving it in your face. The Coattails riders are solid, and a special mention needs to be made of Hawkins' excellent rock and roll pipes.

MY TWO FAVORITE RECORDS OF THE YEAR: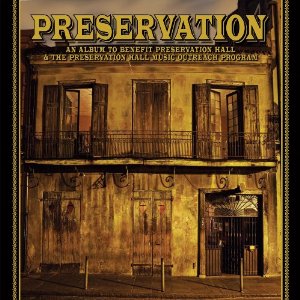 PRESERVATION HALL JAZZ BAND- PRESERVATION
When I first heard about this project, the legendary and storied Preservation Hall Jazz Band teaming up with such names as Jim James of My Morning Jacket, Ani DiFranco, Angelique Kidjo, Tom Waits and Merle Haggard, among others, you could have heard my groan all across the Eastern seaboard.
But then, I listened to it....and I was moved...repeatedly.
This works on every level. The P.H.B. are at home and at no time do they cater to the guests vocalists. (Though, I am sure, they were very nice.) On the contrary, the guest artists show great restraint, love and respect, and keep the music pure. It never feels like a contest, and there should be no fear of any song sounding too much like the what the guest artists usually serve up on their own releases. (Though, the Tom Waits collaboration sounds like it's been waiting to happen for years.)
There are no lows on "Preservation." But I will say, Richie Havens' vocal turn on "Trouble In Mind" is one of the most beautiful performances I have ever heard.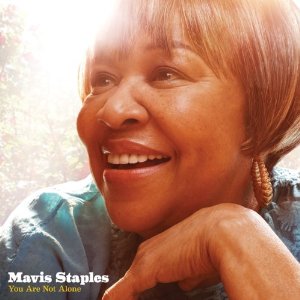 MAVIS STAPLES- YOU ARE NOT ALONE
Chicago natives Mavis Staples and Jeff Tweedy have created a thing of beauty, a record whose soul runs so deep, once your needle drops, you may have trouble pulling yourself out.
"You Are Not Alone" finds the legendary Miss Mavis doing what she does best, preaching the gospel. But, it's Wilco's Jeff Tweedy whose production has turned this into a special occasion. It's organic and full of space and yet so full of heart and history.
The songs run from traditional gospel to songs written by Randy Newman, Allen Toussaint, John Fogerty and Pops Staples, and Jeff Tweedy has made some brilliant decisions here, laying back and letting Staples' get around all of them.
I'd also like to say, the title cut, written by Tweedy, is not only my favorite song of the year, but one of the most beautiful songs I've ever heard.
Popular in the Community