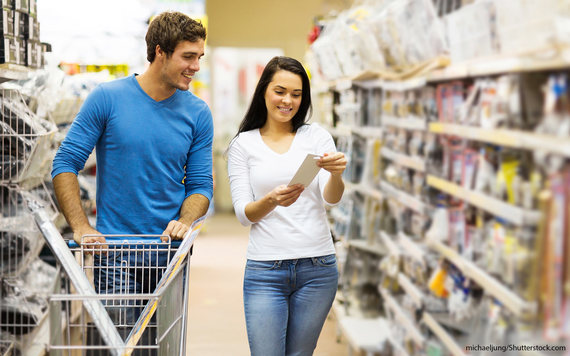 By Jamie Young, News Editor
As we head into the summer, last season's deals give way to a new host of budget-friendly items. Stay up-to-date on monthly discounts, and time your shopping trips so you can take advantage of the best deals. You'll find that saving money in June is all about planning your purchases.
Best Things to Buy in June
June is a month when most people would rather be enjoying the summer outdoors than spending time shopping in a store, so it's harder to find good deals. There are a few, however, if you're looking to buy certain items. From semiannual sales to deals on common wedding registry items, here are the best things to buy in June.
1. Gym Memberships
Jan. 1 is ancient history, and all the people who made half-hearted resolutions to hit the gym or lace up their running shoes more often have given up by now. Luckily for you, that means gyms are competing for your patronage by lowering rates.
2. Tools and Hardware
Father's Day this year is on Sunday, June 19. Since kids tend to buy their dads tools for the occasion, many major retailers will be offering some great deals on everything from full tool sets to power drills. Even if you're not a father, you can still take advantage of the deals, and splurge on yourself instead.
3. Dishware and Housewares
If you've ever shopped for items on a wedding registry, you know that soon-to-be couples like to stock up on dishes and other expensive gifts. Since wedding season peaks in early summer, it's the perfect time to purchase dishware that's being promoted especially for this reason. Plus, stores like Sears, Home Depot and Lowes will offer up to 40 percent off kitchen appliances in June, according to Benjamin K. Glaser, features editor at DealNews.
4. Lingerie and Bras
I have five words for you: Victoria's Secret Semi Annual Sale. This famous half-yearly sale is huge and can help you save big on everything from lingerie and bras to beauty products and more. So, take advantage of semiannual sales like this one and stock up on your lingerie needs -- and wants -- in June.
Worst Things to Buy in June
June is also one of the peak summer months, causing travel in general to be more expensive. And although it's nice out, and you want to stock up on outdoorsy items, now might be the worst time. Here are some products to avoid spending your money on in June.
1. Apple Products
If you're itching to get a new iPad or MacBook this year, now is not the time since Apple's Worldwide Developers Conference (WWDC) takes place in June where the company announces its newest products and upgrades. WWDC 2016 will be held in San Francisco on June 3 this year where Apple is expected to unveil an upgraded Apple Watch, new MacBooks and more.
Most new Apple products are released in the fall months, so if you want to buy a new laptop, your best bet is to wait until August or September. That way, you'll get the newest release or, in the very least, a good bargain on last year's new releases.
2. Summer Travel
Unless you can find some last-minute travel deals online, buying airline tickets in June and traveling during the summer is not the best idea for your wallet. Because children are out of school for summer vacation, and so are most college students, travel is in demand during June.
"Because of the demand for air travel and vacation packages during the summer season, prices will trend higher during the summer months," said travel expert Tom Spagnola. So, don't book summer travel in June. Try to book it in the off months or a year ahead of time to really save money.
3. Grills and Patio Furniture
Everyone wants to entertain in style and barbecue outdoors while the weather is nice, but buying outdoor furniture and grill equipment in June can be pricey. "Even though it's summer and you're thinking of throwing outdoor parties, now is one of the most expensive times you could buy a grill or patio furniture," said Glaser. "If you can wait until August, you can get these items much cheaper and have them ready for next spring."
Whether you're looking for a wedding present, a gift for Dad or just want to save some money on your own, keep an eye out for June deals like these and know which to avoid this summer.
More from GOBankingRates: