This Mother's Day, we hope all of the mommas get the pampering and relaxation they deserve. Whether that's a mimosa-filled brunch or a day at the spa, we hope you get some good old TLC.
While you celebrate motherhood, stop and think about what your kids have given you -- love, laughter, happiness and beauty products. Yes, we meant to say that.
Here are the baby product formulas you should look for the next time you need a style or beauty remedy.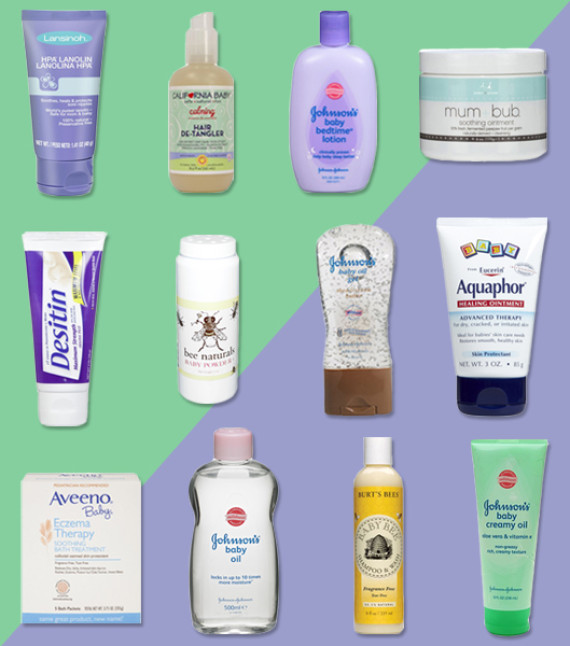 For Dry Skin:
All we ever want in life is skin as soft as a baby's bottom. Well, that probably means that we should be using their skincare regimens, which include baby lotions and washes that are fresh and happy-inducing. And, if you slather some baby oil on your body while it's still damp from the shower, you won't have dry, flaky skin (but really, who ever wants that??).
If it's night time and you're winding down, try ones with lavender and if you want some added hydration, incorporate some aloe, cocoa butter and gel formulas into your life. Who knew a baby would inspire our "so fresh and so clean" moments?
For facial redness, as a result of a breakout or rash of some kind, make a DIY mask that will calm down that itchy mess.
Take half a pack of Aveeno's eczema bath treatment and mix it in with a little bit of water -- you don't want it too thick, but the consistency should be dense enough to spread over your face nice and evenly. After mixing, apply to your whole face (or just the irritated parts), and wait about five to ten minutes. If you want to make these masks all the time, but don't want to shell out a lot of money, order ground colloidal oatmeal, it's an awesome active ingredient that soothes your skin.
For Chapped Lips:
This one might be a little weird, but bear with us. The key to shiny, supple, soft and any other delectable adjective, lips may be nipple cream. Although this isn't exactly for the baby as much is it's for a breastfeeding momma, it is "safe for baby," which means it's safe for us, too.
Apply a good amount before you go to sleep, and when you wake up the next morning wipe off the dead skin. It might be a little sticky, so roll it around between your fingertips before applying. Also, for added moisture throughout the day, keep some Baby Aquaphor handy.
For Washing Your Delicates:
Items like lingerie, bras, you know "the intimates," will hold up well if you hand wash them in baby shampoo. As our Black Voices Beauty and Style editor Julee Wilson says, "It's gentle and makes everything smell so yummy!"
For Hair Troubles:
If you haven't heard this one, your life is about to change. Instead of splurging on a fancy dry shampoo, get rid of oily residue with baby powder. Just pat your roots with as much powder as you need, but watch out, that stuff can get messy. With a comb, flesh out the white as to work it within your strands so it doesn't look like dandruff.
And for our curly-haired girls out there, your detangling needs might be met with kids detangling spray. It won't burn your eyes, so no tears for you!
For Removing Makeup:
Eyeliner, and mascara especially, can be hard to take off of your eyes at night. But, baby oil is slick enough to take that black (or brown) right off of your lashes. Swab a Q-tip into the oil, and gently rub it against your eyelids and waterlines. Just massage the leftover oil around your eyes.
Additionally, if you run out of makeup remover wipes, baby wipes could be a good alternative. We recommend going for fragrance-free or those made for sensitive skin -- also, the baby versions tend to be a cheaper dupe if you don't want to shell out for more pricey wipes.
For Smooth Shaves:
Yet another use for baby oil! While your legs will be super smooth, if you apply baby oil after shaving, you can also shave WITH IT. Yep, that's right -- slather it all up your gams and slide the razor up accordingly. You'll moisturize and get rid of stubble (or long hairs) at the same damn time.
Do you use any baby products for your daily routine? Let us know!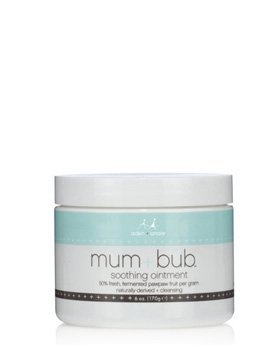 Baby Products For Our Adult Problems