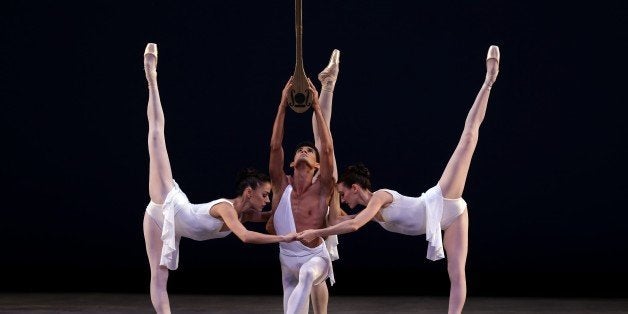 The weather in New York City is slowly starting to change, and with the slight temperature decrease comes, among other things, a new season of dance and ballet.
Manhattan has two big ballet galas in the fall -- New York City Ballet's Fall Gala and American Ballet Theater's Opening Gala -- and we can already sense the approaching onslaught of "Nutcracker" renditions. Meanwhile, some of New York's best alternative dance institutions are pumping out ground-breaking work, among them pieces by MacArthur Genius Kyle Abraham and the renowned Martha Graham Studio Theater.
It can be tough to navigate the gated communities of dance, however. So we've put together a guide to seeing and experiencing what NYC has to offer in the upcoming months. Behold, the 14 best things happening in the world of dance this fall.
1. Kyle Abraham at New York Live Arts
Kyle Abraham and his company Abraham.In.Motion have two performances at New York Live Arts. The first, "The Watershed," is a historical review enacted in the art of dance, referencing -- through movement -- the Civil War, the Civil Rights Movement and present day issues of freedom and emancipation. The second, "When the Wolves Came In," gets historical too. It focuses on the 150th anniversary of the Emancipation Proclamation and the 20th anniversary of the abolishment of apartheid in South Africa. You've got to move fast to see these. The last performance will be held on October 4, 2014. (September 23-October 4 at New York Live Arts)
2. Wendy Whelan's Final Performance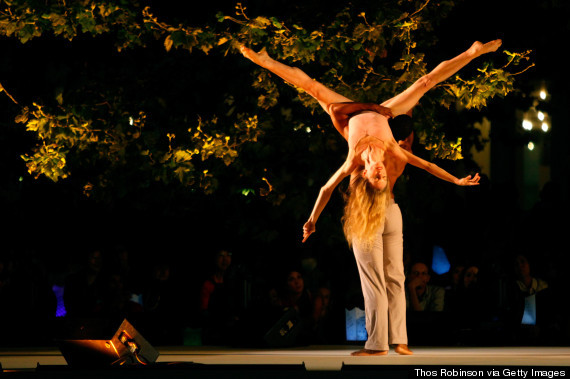 3. Bill T. Jones' "Story/Time 35, 36, 37, 38 & 39"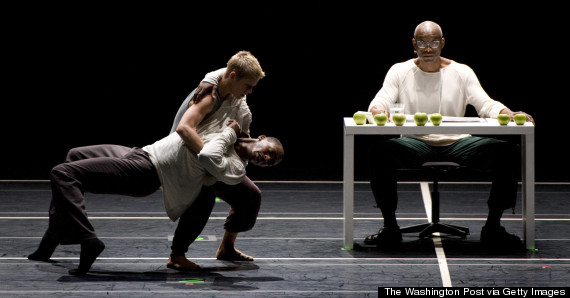 New York Live Arts' resident dance company, Bill T. Jones/Arnie Zane Dance Company, is performing this piece from November 4-8 and 11-15, in which dance icon Bill T. Jones shares 60 one-minute stories amidst a "landscape" of dance and music. "The stories are largely autobiographical, rummaging backward and forward in time," Iris Fanger described in Arts Fuse. "As for pulling out themes from Jones' gathering of tales, well, the bedrock of human existence seems to be very much on his mind -- life and death, landscape and memory." (November 4-8 & 11-15 at New York Live Arts)
4. Jillian Peña's "Polly Pocket: Expansion Pack"
According to a description of the work, Jillian Peña "takes inspiration from ballet, psychoanalysis, queer theory, and Marxism." In more comprehensible terms, three dancers will act out their characters' relationships to each other and themselves in a somewhat narrative look at desire, conflict and compromise. Intrigued? The dance and video artist's performance will take place from October 2-4 at Danspace Project. (October 2-4 at Danspace Project)
5. Parsons Dance at the 92nd Street Y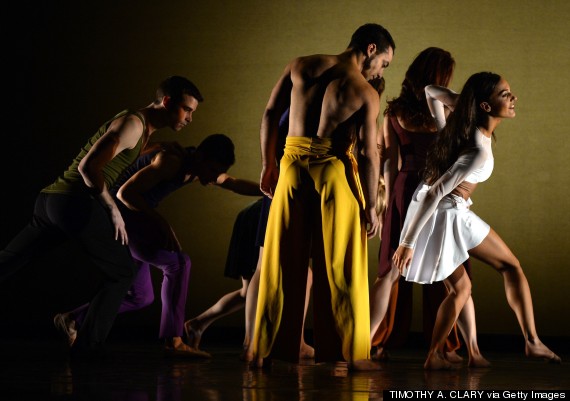 Want a sneak peek of the Manhattan-based Parsons Dance company's January 2015 calendar? Check out their performances at the 92nd Street Y on October 25 and 26. The program will include a special focus on the work of Parsons Dance Generation NOW fellow Natalie Lomonte. (October 25-26 at 92nd Street Y)
7. Pilobolus at Tilles Center for the Performing Arts
Pilobolus, a Connecticut-based dance company, is named after a barnyard fungus that propels its spores with extraordinary speed. If that isn't an indication of the avant spirit of the group, founded in 1971, we don't know what is. They'll be at Tilles Center for the Performing Arts on October 17. (October 17 at Tilles Center for the Performing Arts)
8. Soledad Barrio & Noche Flamenca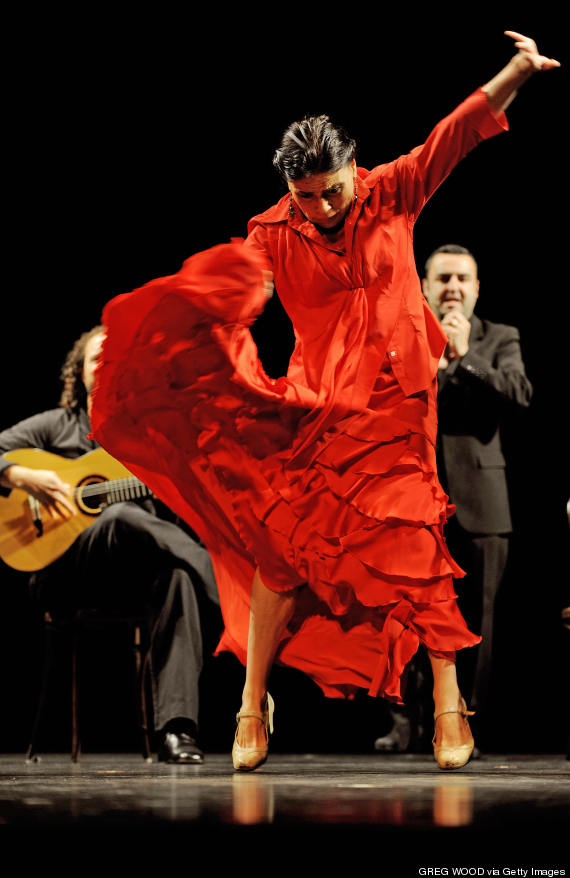 "Noche Flamenca y Antigona" combines the Spanish dance tradition of flamenco with the tragic story of Sophocles' "Antigone." Need we say more? It's happening at the Joyce Theater at the end of this month and into November. (October 29-November 9 at Joyce Theater)
9. Kyla Abraham's "Pavement" at McCarter Theater
Not able to see Abraham's work at New York Live Arts? You can head to Princeton, New Jersey and see his company perform a movement-based portrait of Pittsburg, based on John Singleton's 1991 film "Boyz N the Hood" and the writings of W.E.B. DuBois. (October 21-22 at McCarter Theater)
10. The Kathryn Posin Dance Company "Voices of Bulgaria and America"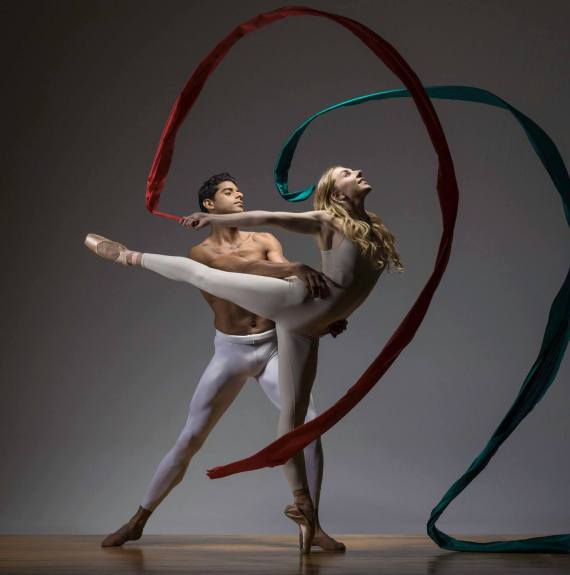 The music for this performance at the 92nd Street Y will include Balto-Finnic, Mongolian and Russian choruses and choirs. And audiences can look forward to seeing dancers like Amar Ramasar, Boyko Dossev, Yumelia Garcia, and Megan Dickinson. (October 17-19 at the 92nd Street Y)
11. RoseAnne Spradlin's "g-h-o-s-t c-r-o-w-n"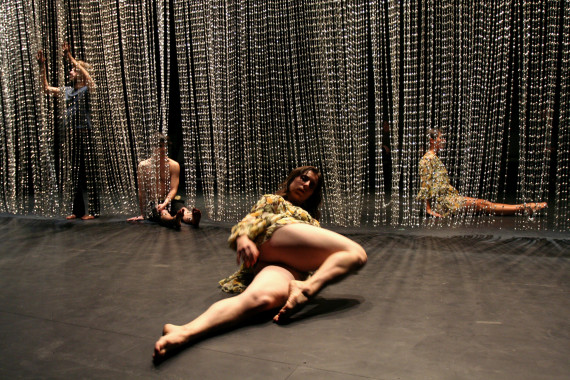 The dancers: Natalie Green, Rebecca Warner, devynn emory, Athena Malloy and Saúl Ulerio. The live music: composer Jeffrey Young, viola player Hannah Levinson, bass clarinetist Mara Mayer and bassist Lisa Dowling. The visuals: artist Glen Fogel. The work, tentatively titled "g-h-o-s-t c-r-o-w-n," will include improvised movements, samples of dancers' voices and electronic undertones. So, it's a must-see. (October 8-11 at New York Live Arts)
12. Martha Graham's "Appalachian Spring"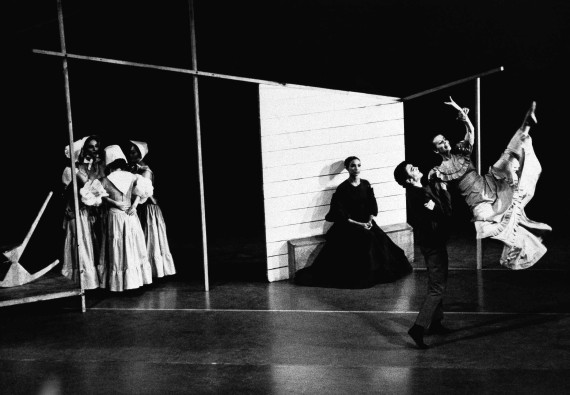 13. Maya Dance Theatre of Singapore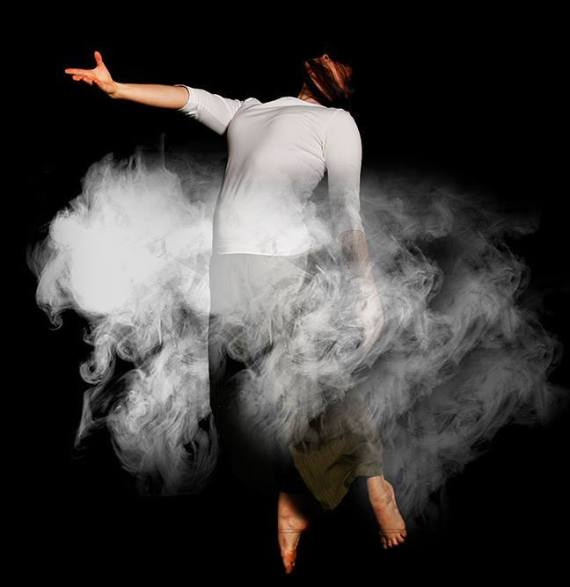 The company, based in Singapore, is coming to the 92nd Street Y for the institutions' "Fridays at Noon" series. "Our dance vocabulary draws inspiration from Asian traditions and aesthetics," the group explains on its Facebook page. What's a better way to spend Halloween day? (October 31 at the 92nd Street Y)
14. Michal Samama at Chocolate Factory Theater
Michal Samama's "Background Materials" is more performance art, centering on the "temporal and spatial aspects of bodily experiences." So, if you're game for a moving artwork that blurs the line between theater and dance, Samama's visual exploration of the relationship between culture and materialism is your go-to show. However, you'll need to act quick. The performance will take place on October 1-4. (October 1-4 at Chocolate Factory Theater)
Related
Before You Go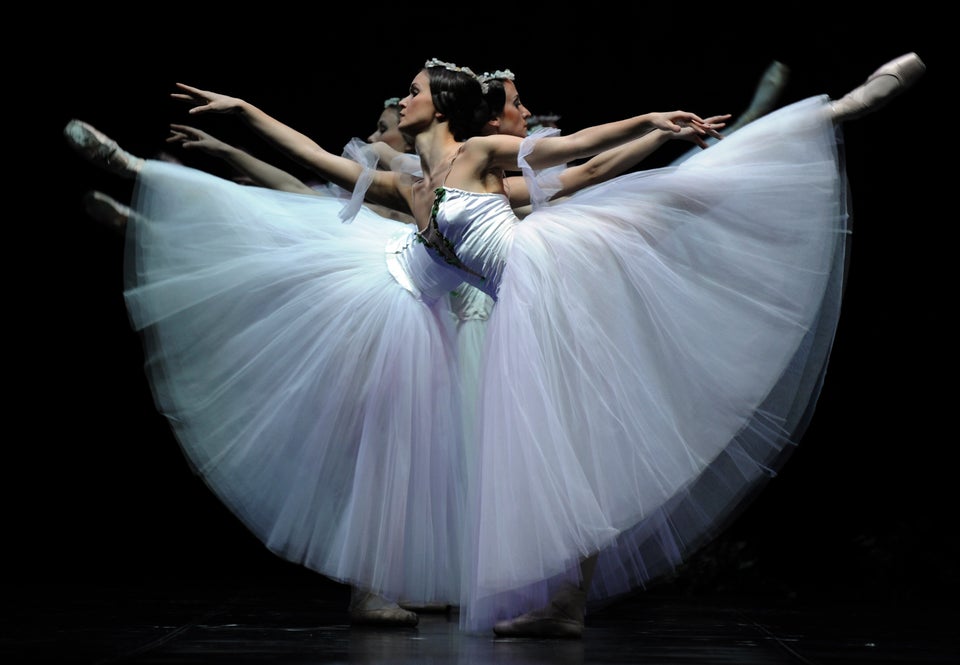 Incredible Dance Moments
Popular in the Community