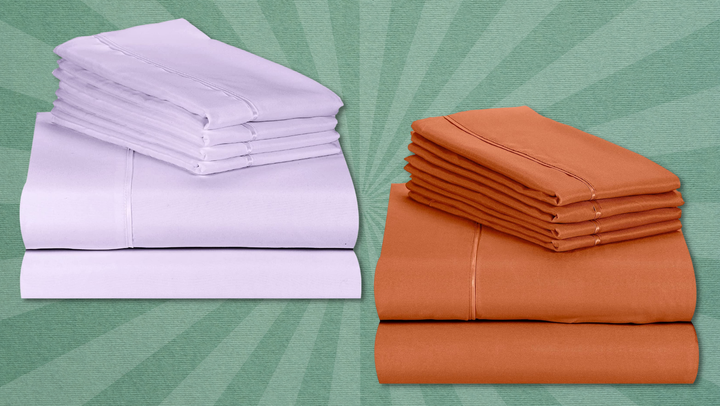 HuffPost may receive a share from purchases made via links on this page. Every item is independently selected by the HuffPost Shopping team. Prices and availability are subject to change.
With so many bedding options to choose from for getting a good night's sleep, finding sheets that are comfy, durable and affordable can feel impossible. Do you splurge on percale or silk? Snuggle up with eucalyptus, flannel or linen? The decision is even harder if you're a hot sleeper who often wakes up in a pool of sweat and hasn't yet found the holy grail of sheets that won't make you feel like you slept in a damp towel all night.
But what if I told you there's one bed sheet set that's hot-sleeper approved (by me) and has a softness that oozes luxury without the heavy price tag? Introducing LuxClub's bamboo sheets, which come in over 40 attractive colors like lavender, burnt orange, olive green, rose gold, emerald green and sky blue.
LuxClub's sheets, which have over 119,000 five-star reviews Amazon, are made of a cozy bamboo fabric blended with microfibers and are equipped with moisture-wicking technology. They even have deep, elastic pockets so you don't have to worry about your fitted sheet snapping back in the middle of the night.
I immediately bought these sheets after seeing them raved about on TikTok and have been using them on my full-sized bed for a little over two weeks. I purchased them in silver to match the rest of my bedding and am already planning to get them again in another color (to go with my future fall aesthetic, perhaps).
Like I previously mentioned, I am an extremely hot sleeper, even during the colder months, and have found myself feeling less overheated at night while slumbering on these sheets. They don't completely stop me from sweating, but I definitely don't wake up in a daze wondering when I decided to nap in a sauna.
Before putting them on my bed, I washed and dried them and noticed little to no wrinkles, which is always a plus for getting that sleek and crisp hotel look we all love.
But if you still need a little more convincing to elevate your snooze time with just one easy swap, peruse these glowing Amazon reviews:
"These sheets are amazing. This is my second set. Stays cool, very soft, and so durable! My cats tend to sink their claws into the bed and with standard sheets I always had snags. After a year the first set I bought did not have and snags or pulls. I bought a second color recently, the quality is just as good on these. Deep pockets too, fit my 12 inch mattress with no issues!" — portermom 123

"I was searching for a sheet set that would help me sleep more comfortably at night and found these. I have terrible hot flashes with night sweats and get up in the morning just miserable. Of course, these do not eliminate my hot flashes as no sheets will, but they definitely make my nights much more comfortable by eliminating wet bedding and I definitely appreciate that! Aside from their moisture wicking abilities, they are very soft, easy to look at and launder extremely well. I would highly recommend these for anyone shopping for sheet sets and especially for anyone experiencing night sweats!!" — Shannon Warfel

"For years I've bought expensive, high thread count Egyptian cotton sheets for our king size bed, but during a spell of hot weather last summer I decided to try these ― our first bamboo set. We like them so well I just ordered another set exactly the same. They're cool and somewhat silky feeling, but not clingy ― perfect for me and my husband, whose body temp runs hotter than mine and who is deeply suspicious of any synthetic or combination fiber in his clothes or our bedding." — Vagabondage
Before You Go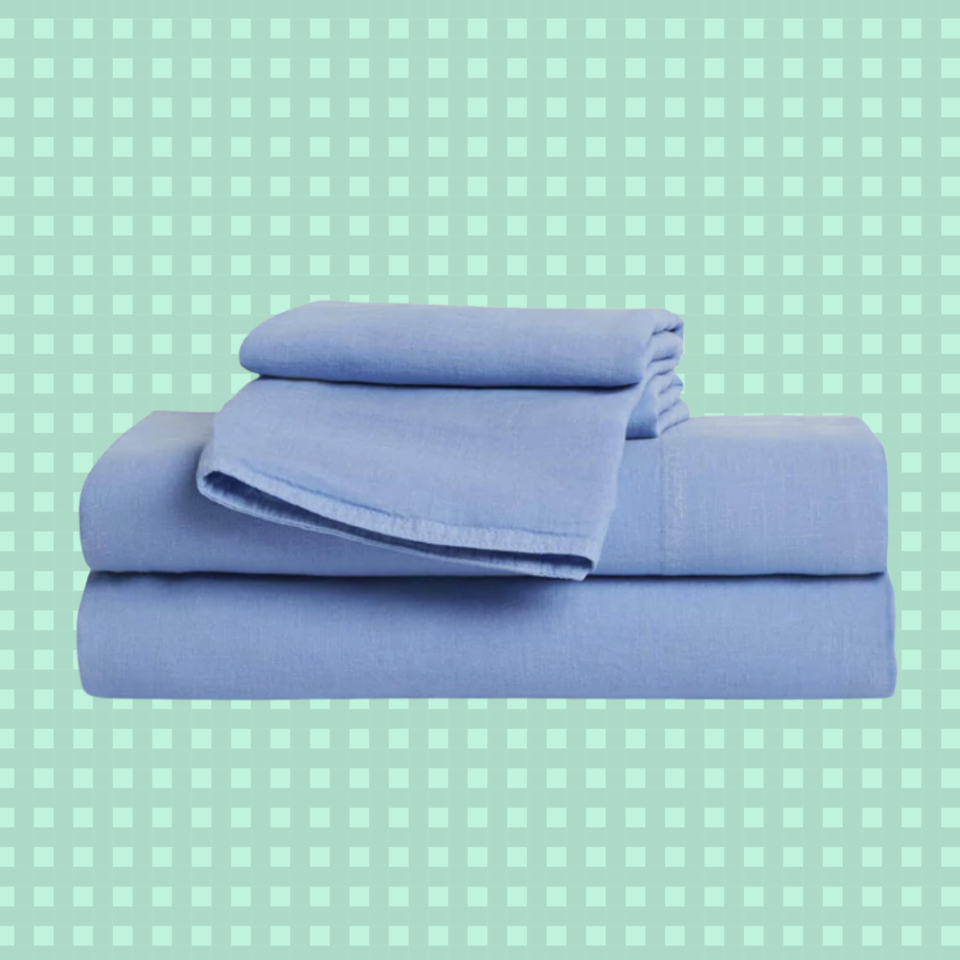 The Best Linen Sheets
Popular in the Community