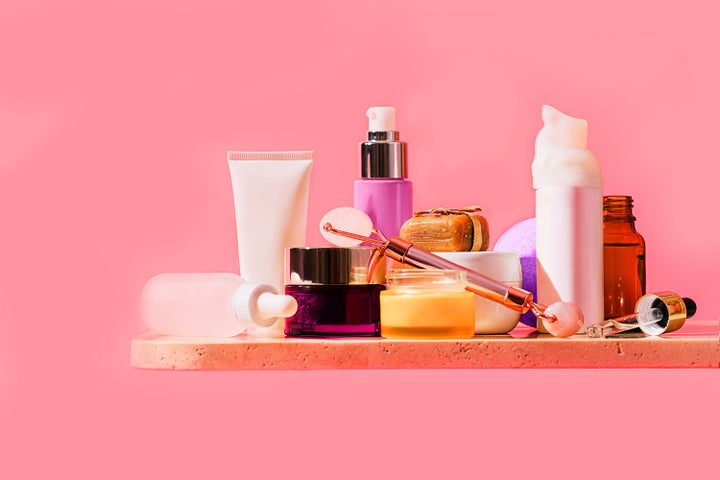 Aging is a privilege, and it comes with some responsibilities — and if you're concerned with the health of your skin, adjusting your skin care routine is one of them.
You may see some loss of volume, or more noticeable lines and wrinkles and drier skin. If you're wondering what you can do to support and complement your skin through the various changes you will experience from age 40 onward, we have some expert suggestions. Read on to find out what products you can add to (or remove from) your skin care and makeup routines.
How your skin changes around the age of 40
"The major changes can be described in two words ― gravity and laxity," said Dr. Kenneth Mark, a cosmetic dermatologist. "The face begins to sag, resulting in loss of jawline definition, early jowling, loss of volume in the mid-face, and loose skin around the eyelids."
"People in their 40s experience significant dryness of the skin, so hydration is key," said Dr. David Kim, a board-certified dermatologist based in New York. At this age, deeper lines and wrinkles also start to develop, and collagen production slows down, resulting in decreased facial volume. "These changes occur due to aging and menopause, when you lose the ability to hold on to moisture and lipids to keep your skin hydrated," Kim explained.
The production of collagen ― an essential part of the skin's building blocks (together with elastin, fat cells and muscles) that gives the skin a plump appearance ― actually starts decreasing from the age of 25.
Fine lines become more prominent around the eyes, which means some changes may need to be made when it comes to your makeup routine as well, explained Elaina Badro, a celebrity makeup artist.
Eyelids can also become more hooded with age, noted Jamie Greenberg, a celebrity makeup artist. "I often adjust eye looks on clients based on that, too," Greenberg said. "Skin care and prep is also important, and I always recommend a retinol among other skin care products."
Of course, hormonal changes can't be avoided, with perimenopause making an appearance in your early 40s. Discoloration and pigmentation can become more prominent.
"The accumulated sun damage really starts to become apparent — this might include more brown spots, textural irregularities as well as fine lines and wrinkles becoming more pronounced," said Dr. Carmen Castilla, a board-certified dermatologist and clinical instructor at Mount Sinai Hospital in New York.
"There is also a decline in the skin's ability to heal," Castilla said. "Small scratches or acne that may have not left marks previously are more likely to scar or leave behind lingering dark marks."
Why do these changes happen?
"The onset of perimenopause triggers fluctuations in estrogen, a vital hormone for the production of collagen, and the maintenance of the skin's barrier," Castilla explained. "This is what contributes to drier, lax and more thin skin."
She also noted that lifestyle factors can play a huge role in how the skin ages. If you spend an excessive amount of time in the sun, the damage will accumulate. The same goes for smoking. Genetics, of course, affect how the skin ages as well.
How to update your skin care routine as you age
Adding certain treatments and ingredients to your skin care routine is an important step, and dermatologists suggest that if you haven't already, you could consider using retinol (another name for vitamin A).
"Vitamin A boosts collagen production, and helps with hyperpigmentation, fine lines, and keeps your skin cells engaged and stimulated," Kim said. For age spots and pigmentation, pick products with vitamin C, tranexamic acid or licorice root. Castilla explained these ingredients work by "incorporating an antioxidant that can help protect the skin from free radicals and pollution damage."
Let's not forget the basics of the routine: moisturizing and sunscreen. You may want to opt for heavier moisturizers to support the skin, which will likely be drier because of a "natural decrease in oil production and weaker skin barrier," Castilla suggested. And sunscreen will "help prevent UV-induced damage" and "help with hyperpigmentation and keeping the skin healthy, with an even complexion," Kim said.
Recommended changes in your makeup routine
"It's important to remember that 'less is more' when applying makeup to clients 40-plus," Badro said. "Too much makeup can actually appear to age the face."
The makeup artists said their over-40 clients prefer a more natural base ― think light to medium coverage, with lighter products on the face and the eyes. After all, glowing skin can give the illusion of lift and plumpness.
Shimmer can still be used, but more sparingly, as it can accentuate the fine lines and wrinkles. "Keep it on the lid of the eye, versus the crease and brow bone," Badro said.
Creamy products and proper skin prep are your friend. Moisturizers and primers should be used before foundation, especially those containing hualuronic acid and peptides, said makeup artist Nicole Walmsley.
"The more natural eye looks also help to brighten the face up and lift the eyes a bit," Greenberg said. "That doesn't mean you can't still rock a cat eye past 40, though! One tip I use is making the cat eye wing flick upwards. It has a great lifting effect for the eyes, and individual false lashes are a major game changer."
Expert-recommended products for women over 40
Support HuffPost
A No-B.S. Guide To Life
Before You Go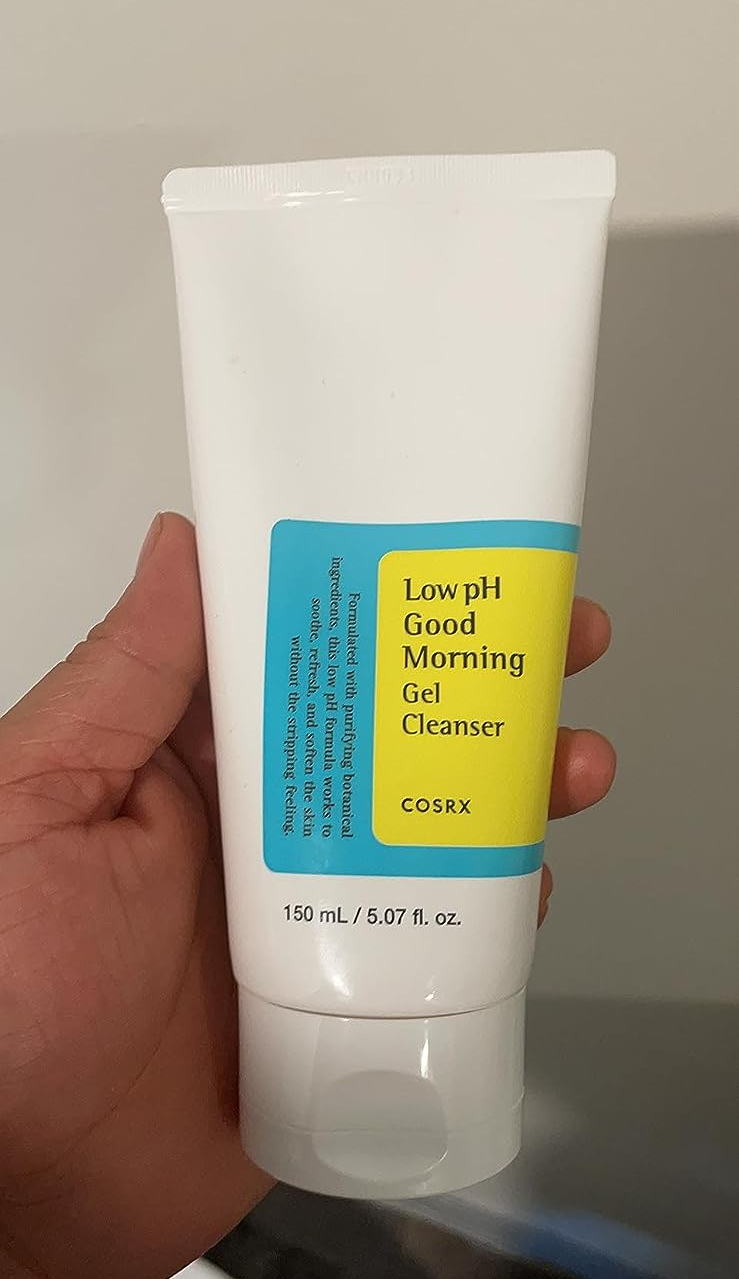 22 Korean Skincare Products That You'll Want To Add To Your Cart
Popular in the Community