I love belts. In my opinion, a belt can make an outfit, adding just that personalized touch. Whether it's a vintage number that you use to give your seasons-old coat a fresh new look, or that neon skinny belt that you wrap around a simple cocktail dress that has everyone asking: "Where did you get that frock?," belts are a game-changer. Sure, a new handbag or a pair of this season's "It" shoes will also up your style ante, but belts can be worn with multiple outfits, and are -- in most cases -- much less expensive.
The key to belting it out in style is deciding which waist-cincher is right for you, both in terms of look and fit. Are you an understated kind of gal? Then a subtle brown belt à la Jennifer Aniston is right for you. If you're a little more daring and take inspiration from the likes of Beyoncé or Lady Gaga, a studded corset-style belt might be right for you. And as with anything fashion-related, it's imperative that you take your shape into consideration when looking for a belt. But don't fret, dear reader, we've done the research for you.
Here, eight tips on the right belts for your body, as well as 50 celebrity examples of belts done right. We've also thrown in a few shoppable options, should you decide to give it a go.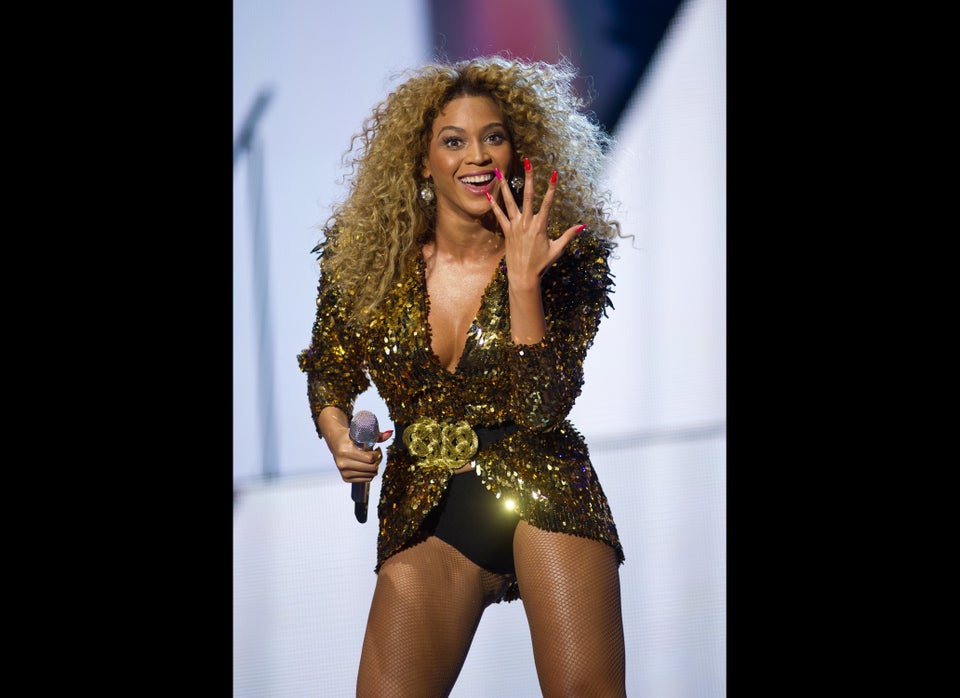 Shop Your Shape: Belts
Related