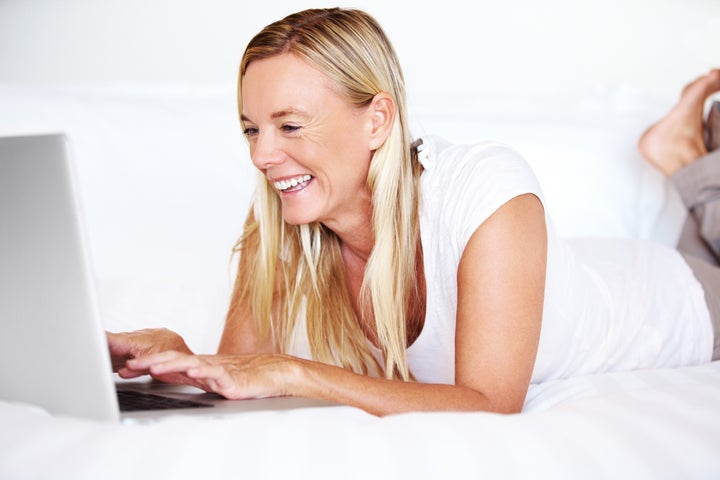 The single best thing about our first year blogging has been expanding our world with all of the amazing writers we have met. The second best thing is reading their work. In that spirit we have gathered some of the best reading we found in 2012.
Before this year we may have been forgiven for thinking that blogging was for the young. But if the last 365 days have taught us anything it is that wisdom, insight and humor are the province of those who speak from experience and have the grace to share it. And isn't that what makes the very best writing?
The following are pieces that touch upon the truths that unite us; they speak to us in both the universal and the personal. We have listed nine posts, for no good reason and in no particular order, as surely the list could run to a thousand. Happy reading and Happy New Year!
1. Kara Gebhart Uhl provided us with the inspiration for one of our own posts. While she is speaking here to much younger parents, the message of being on guard against smugness and humbled by what life dishes out is a perennial one.
2. Lisa Belkin is the reason we began blogging. Years of raising our kids, in parallel lock step with hers, while reading her work, helped us along more than once. While she has touched upon hundreds of aspects of parenting, here she ponders on our favorite topic: the empty nest.
3. If Lisa is the reason we began blogging, then Sharon Hodor Greenthal is one of the reasons we kept at it, thanks to her helping hand and insight at every turn. Our favorite writing of Sharon's might be her reflection on a dinner party, where she captures the meandering conversation of old friends over a lovely meal and a glass or two of wine. If we have learned one thing at midlife it is that, along with our families, friendship is the very staff of life. Lest we forget, Sharon reminds us of that here.
4. Linda Bernstein is a social media expert; she teaches about this new form of communication at Columbia University. But it is old-fashioned communication with her grown children where we feel she brings huge insights in "Six Things You Shouldn't Say to Your Adult Child." We are pretty sure there is a sequel to this piece where she will tell us the other 500 things we shouldn't say.
5. Being a parent is hard, but being a stepparent to grown children is a new and different minefield. Felice Shapiro of Better After 50 celebrates Father's Day with an ode to her new husband who has gracefully stepped into this role with her sons, who lost their own father. Felice gives us lessons learned with the insight that only years of parenting affords.
6. Liz Gumbinner writes the blog that, had it been around when I was a young mother, would have made me a better mom. She gives vent to the real quandaries and imperfections of mothering in a way that suggests being perfect would just be uncool. Last summer she delved into the issue of when to give in to our kids. Even now, as a parent of young men, it is still a message I need to hear.
7. The Empty Nest has many upsides for our lives and our marriages but it is not without a touch of sadness. Lisa Carpenter caught the sentiment perfectly when she reflects on Christmas in her grown daughter's home and says, "I've been hit with the overwhelming realization that things will never go back to what they were, that time has indeed ticked along, those days are gone, and this is where we as a family are, what we will be from now on."
8. We may look for insights in our reading but without humor, where would we be? Chloe Jeffreys gave us a hilarious take on blogging that kept us going through the year. Anytime writing, of any sort, seems like too much, here are Chloe's 101 reasons to quit.
9. In Mindy Trotta's reflection on her holocaust-surviving parent's marriage she shows us how sadness and laughter live side by side over decades. She takes her readers back to a childhood caught between two eras and to a marriage that moved from the old world into the new.
Please add your favorite post of the year below and tell us why. Wishing you Health and Happiness for the New Year.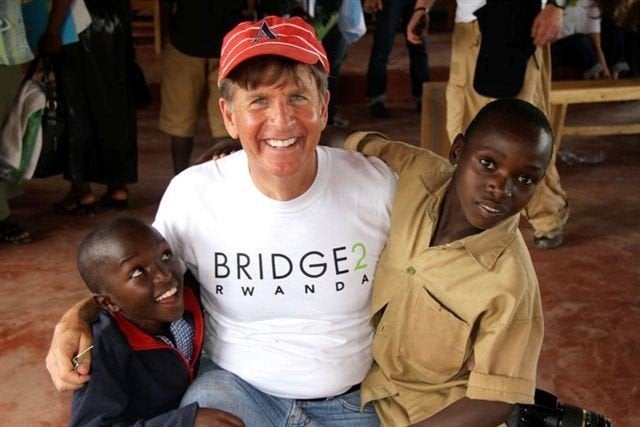 The 20 Best Post50 Blogs Of 2012
Related
Popular in the Community