As summer gradually comes to an end, you're probably wondering how you're going to maintain that sun-kissed glow without relying heavily on liquid bronzer, tanning wipes and spray tan sessions. However, we think the dead skin lying beneath that perfect tan should be a more pressing concern.
Because you can't afford to skip out on exfoliating any longer, we tapped skin care expert and celebrity esthetician Renée Rouleau to share her top tips on the at-home treatment. And keep scrolling down to shop our picks for the best body scrubs (including miracle workers for dry, cracked lips, hands and feet).
Proceed with caution (and the right tools).
Just like the face, the body needs exfoliation, too. Scrubs should only be used two to three times a week, and rubbing in a circular motion is most effective as it helps to free ingrown hairs and is less abrasive than a back and forth movement. It is fine to use bath mitts and gloves as long as they are air dried and kept clean to prevent them from harboring bacteria. However, an exfoliating body cloth is easy to use and a great alternative to rough-textured loofahs.
Seeing red? Stop scrubbing.
When exfoliating, err on the side of gentle to avoid irritating the skin. The good news is that the skin on the body tends to be less sensitive than the face. A sure way to tell if you've gone too far is a change in appearance or texture; if skin seems drier than usual, or red and bruised. Don't be alarmed if you see layers of dead skin fall -- this means that there was a lot of buildup that needs to be sloughed away for more radiant-looking skin to come through.
You're one step closer to getting soft, kissable lips and even sexier legs.
Exfoliating your lips will remove dry, dead skin that can leave them looking cracked. Doing a simple lip scrub a few times a week, can ensure an even, long-lasting lip color application.
Combining physical and chemical exfoliants can also help with keratosis pilaris -- bumps that form on the back of the arms and legs when dead skin cells block hair follicles. Sticking to a regular body scrubbing routine can smooth away even the roughest and bumpiest skin.
Sugar versus salt scrubs: Which works best?
Salt scrubs are best for oily skin, while sugar scrubs are ideal for those with normal to dry skin. The latter is also much more gentle on the skin, so it's better for anyone that tends to be a bit sensitive. Another word of caution: Don't reach for moisturizing body scrubs to use on your back, as they may contain oils that contribute to breakouts and acne.
Be sure to lock in the moisture post-body scrub.
Immediately after using a scrub, you want to apply a moisturizer. For added protection, look for products that contain sunflower, jojoba and sweet almond oils, as well as shea butter. These ingredients will correct the lack of hydration deep within the skin and actually repair its moisture barrier to make the skin smooth and supple.
How often do you use body scrubs? Have you noticed a difference in the feel and look of your skin? Tell us in the comments section.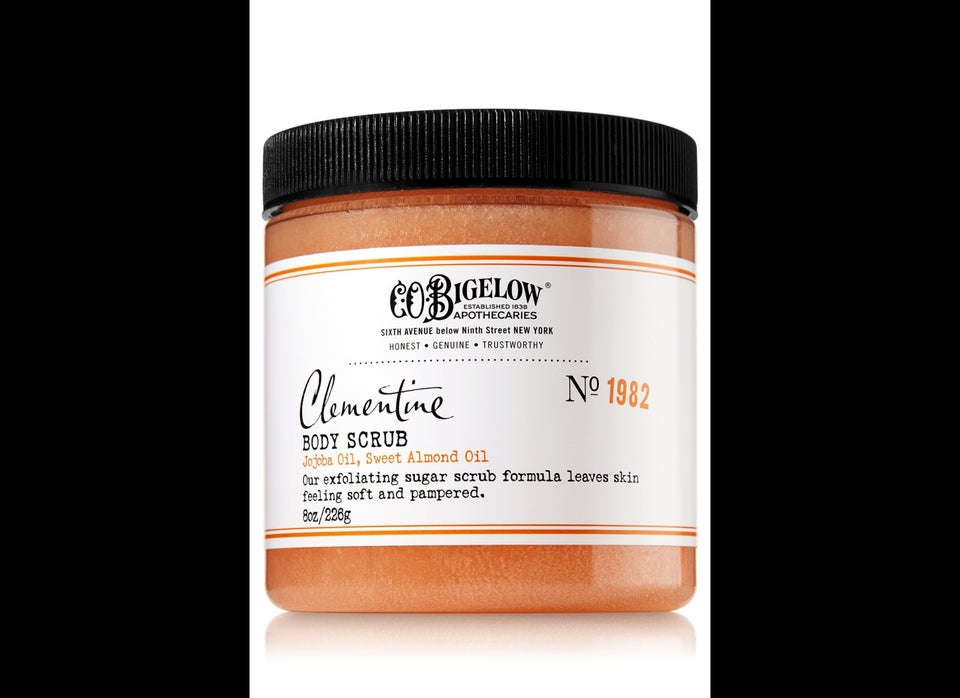 Shop Body Scrubs
Related