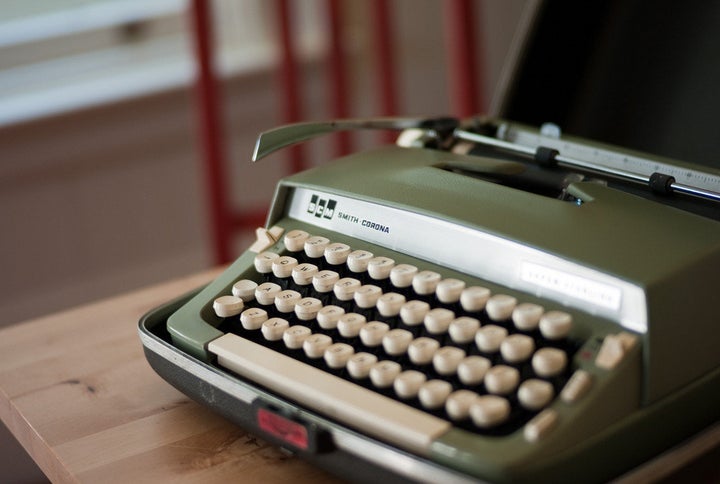 David Gutowski, the writer and editor of Largehearted Boy, annually compiles a list of all of the lists of the best books of the year. As of this writing, Gutowski's list of lists includes 60 lists starting with the letter "A." Assuming the same number of lists start with each of the other letters, excluding V, W, X, Y, and Z, there are 1200 lists on Gutowski's list of best book lists.
The mother of all best books lists begs this question: Do we really need one more?
To be honest, we probably don't. But I wanted to note some of my favorite reads from the past year. I don't read enough to claim to know the best books of the year, so this is not a definitive "best of" list. Instead, it names some of the writing (in whatever form) I most enjoyed this year and that might just be sufficiently out of the way to not have appeared on other lists.
One disclaimer: Two of the books on my list weren't published in 2012. The novel Leaving the Atocha Station, by the poet Ben Lerner, was published by Coffee House Press in December of 2011. Bonsai, by the Chilean writer Alejandro Zambra, was published by the small independent press Melville House in 2008.
And now ... (drum roll, please) ... my list!
Leaving the Atocha Station, a novel by the poet Ben Lerner

Ben Lerner's fictional memoir of a sullen poet's literary fellowship in Madrid is a sort of 21st Century answer to Catcher in the Rye. The novel's central theme arises from a paradox: Art, like religion, has the power to save us, but our actual experience of art often disappoints. The alienation this paradox generates is dramatized in Lerner's story of a Madrid-fellowship-winning poet who can barely speak Spanish and doesn't consider himself much of a poet. He's like the unwilling recipient of a grotesque gift he can't figure out how to gracefully possess.
Why are year-end book lists so popular? I think it's because they purport to answer the popular question, "How can I avoid any disappointing literary encounters on my way to finding the books that will change my life?" The answer, of course, is that you can't. Finding (or making) meaning is an intensely personal, and therefore fraught, experience. Leaving the Atocha Station gets to the heart of this fact of our existence. It captures the complex relationship we have with art, with faith, with love, and with life, and it does so with wit, honesty and grace.
"Radio Story," a short story by Anushka Jasjraj

Anushka Jasraj is a filmmaker and writer in Bombay. "Radio Story" won the Commonwealth Short Story Prize for India. It's about a group of amateur radio operators in 1939 Bombay, although it is also a love story, and the story of a nation's struggle for independence from British rule.
I loved Jasraj's story because of the intensity of its focus and the sweep of its history, and because it tells the story of its characters and of a country without short-circuiting either narrative. "Radio Story" is also about the coded language of love and politics, and how easily, as Chekhov observed, we can end up living in secret the life that matters to us most. Finally, if I am reading it correctly, it is a literary homage to a brave young Indian independence activist, Usha Mehta, the leader of India's Secret Radio Congress.
According to my limited internet research, "Radio Story" may be Jasraj's only published short story. You can read it here, on the Granta website. Jasraj is said to be working on a novel about an apocryphal story by Franz Kafka. She is a young writer to watch.
Safe as Houses, by Marie-Helene Bertino

Bertino was for six years the associate editor of One Story Magazine. Safe as Houses, her first collection, was selected by Jim Shepard as the winner of the Iowa Short Fiction Award, and was published this year by the University of Iowa press.
The stories in Safe as Houses are quirky and hilarious, but also tell honest emotional truths. It is exceedingly difficult to manage the emotional distance this kind of storytelling requires. Bertino handles her narratives with masterful care. Each one is a literary gem.
One story from the collection, "North of," is an instant classic, and has one of the best opening lines of a short story ever:
"There are American flags on school windows, on cars, on porch swings; it is the year I bring Bob Dylan home for Thanksgiving."
Here's some Marie-Helene Bertinto bonus material: She attended fiction-writing school with Elliott Holt, mentioned below. Here she and Holt discuss writing and MFA grad school. In this essay, I Like My Oatmeal Lumpy, published on the Rumpus, Bertino describes how she came to rap the Humpty Dance at a New York literary event (there is also a video).
The N + 1 Translations of the Closing Statements by Pussy Riot

No protest this year combined art and politics more persuasively than Pussy Riot's performance in Moscow's Cathedral of Christ the Savior. Shortly after the close of their subsequent sham trial for hooliganism, the closing statements of the three accused band members, Maria Alyokhina, Nadezhda Tolokonnikova, and Yaketerina Samusevich, were beautifully translated into English by a team of Russian scholars under the direction of the literary magazine N + 1.
Their statements are powerful and deeply moving. Read them, if you haven't already, here.
The Patrick Melrose Novels, by Edward St. Aubyn

If I had to pick my favorite novel of 2012, this is the one I would choose. The Patrick Melrose Novels is actually a paperback compilation of four previously-published short novels St. Aubyn has written about the fictional Patrick Melrose, scion of a wealthy British family. The fifth and final novel in the cycle, At Last, was published this year.
The novels are a scathing satire of the British aristocracy. Every astringent sentence brims with wit, and sharp observation and reflection. They are a transcendent joy to read.
Elliott Holt's Twitter Story

After she left a Manhattan advertising agency to write fiction full time, Elliott Holt began publishing short stories, one of which appeared in the Pushcart Prize Anthology. This year Penguin will publish her first novel, You Are One of Them.
In November, Holt shined in the Twitter Fiction Festival with a story that braided three fictional Twitter threads to tell a "closed room" mystery about a woman's death at a fancy London party. At the end, Holt asked readers to render a verdict: Had they read about a murder, a suicide, or an accident?
I loved the story's creative merger of form and content. The writer Elizabeth McCracken favorably likened it to "The War of the Worlds," the 1938 Orson Welles radio drama that illustrated the storytelling power of that medium, and Slate gave it a rave review here.
Funnily, the best place to read Holt's twitter story is on another novel storytelling medium, Storify.
The Best Young Brazilian Novelists, a special issue by Granta Magazine

Granta devoted its 121st issue to the best young Brazilian novelists it could find. The result is a diverse collection of stories from some of the best young Brazilian writers. Granta 121 is an issue of a literary journal that reads like a short story anthology.
The strength of this collection is its broad survey of a literary culture that isn't readily accessible in America. Every story has its own strength, and all of the featured writers are very talented. Given the diversity in storytelling range and style, you may not love every story, but you are certain to find some that you will love very much.
My favorites are Animals, by Michel Laub, a flash-fiction like recounting of the deaths of the narrator's pets, friends, and, most meaningfully, his father; Evo Morales, Ricardo Lísias' hilarious story about a Brazilian chess champion who keeps crossing paths with the Bolivian president in the world's airports; Temporary Stay, by Emilio Fraia, a well-orchestrated story about the hidden turning point in the life of a tennis professional; and my favorite, Valdir Peres, Juanito, and Poloskei, by Antonio Prata, a wonderful coming-of-age story told around an escalating war among the children of a middle class neighborhood to possess the most coveted toy.
Bonsai, by Alejandro Zambra

Finally, in the waning days of 2012 I read one of the best books I came across this year, Bonsai, by the young Chilean writer Alejandro Zambra. This novella about a youthful love affair and its aftermath is hip, engrossing, and a great pleasure to read. It was published in 2008 by Melville House, the independent publisher where, if I'm not mistaken, Lena Dunham's character in the HBO series Girls works as a volunteer intern.
That's my list! Happy new year. May 2013 be a year of many blessings, literary and otherwise.
Calling all HuffPost superfans!
Sign up for membership to become a founding member and help shape HuffPost's next chapter