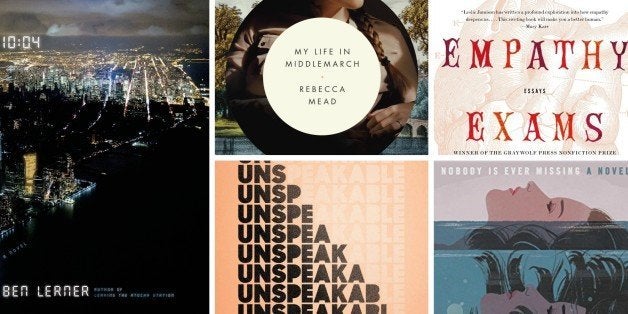 For us, 2014 was a year of reading insatiably, like most years prior. We tore through feverish, experimental stories and enjoyed science fiction that overturned the genre's conventions. But more than anything, we savored simply told, affecting narratives. These are the books we liked best this year:
A Brief History of Seven Killings by Marlon James
Any review of Marlon James' opus must note that it is emphatically not brief, at nearly 700 dense pages, and it's so packed with murders that sometimes seven occur within just a couple of those pages. In explanation, perhaps, James told NPR that the book follows the histories of seven men who attempted to assassinate Bob Marley in 1976, the launching point of the book: "I did stop as soon as killing No. 7 happened. It just took me 700 pages." Here's what the book is: Darkly comic, immersive, wide-ranging, and utterly brilliant. Using the attempt on Marley's life as a focal point, James spins out to examine Jamaican gang wars, CIA interference in the region, and the burgeoning drug trade. He speaks through dozens of voices, from drugged-up teenagers conscripted for the shooting to an American journalist from Rolling Stone who's poking around for a story, yet each voice is fully realized and distinct; readers are dropped entirely into the consciousness of each narrator. We can almost smell the food they're eating and feel the heat in the air. Meanwhile, James balances an absurdly complex array of plot strands, each one subtly and deftly crafted. A Brief History requires a real time investment, but it will reward the committed reader.
Everything I Never Told You by Celeste Ng
Celeste Ng's debut novel melds mystery with family saga for a truly heartbreaking page-turner. Lydia Lee, the teenage daughter of blond Marilyn and Chinese-American James, has disappeared, and with her she's taken the fragile balance of the family's ecosystem. Dutiful Lydia, the eldest daughter, had always accepted her father's need for her to gain the popularity and acceptance he never had, as well as her mother's hunger to see Lydia succeed professionally as she never had the opportunity to do. Now, each parent must question whether their daughter was all that they'd believed, and if their high hopes for her had burdened her to the breaking point. Though readers know Lydia's fate from the outset, it's unclear what transpired and why; the mystery is masterfully unravelled, with Ng maintaining suspense throughout. Meanwhile, the family is crumbling as they search for their daughter, and it remains to be seen if they can survive without her willingness to serve as a perfect example of their realized hopes. Ng's writing is precise and elegant, and she explores the complexities of race, racism, family psychology and teen angst with insight and restraint.
Lila by Marilynne Robinson
Marilynne Robinson published her first novel, Housekeeping, the year she turned 37, and didn't publish another for over 20 years. Lila, her fourth novel, is now the third novel she's written about the small town of Gilead, Iowa, all of them published in the past 10 years. The quality of her prose has not been diminished by this sudden upswing in production. Robinson is one of the great American novelists, offering studied insight into the warring urges toward communion and pure individualism that have shaped America's landscape and culture, expressed in language of sheer poetry and purpose. In Lila, we return to the town of Gilead and the enigmatic young wife of Reverend John Ames, the subject of her 2004 novel Gilead. We see her abandoned by her parents, unofficially adopted by a drifter named Doll, and eventually making do for herself before stumbling into Ames' life and family. Robinson powerfully captures Lila's thirst for love and belonging, but also her fear of being contained. Lila is a meditation on the nature of family, redemption, and a deeply empathetic examination of Christian faith from the perspective of a beleaguered outsider.
My Life in Middlemarch by Rebecca Mead
Is it a memoir? Is it a biography? Is it literary criticism? Rebecca Mead's lovely book offers a little bit of each, meditating on how George Eliot's Middlemarch has inflected each stage of her life while exploring Eliot's own unconventional story. Mead travels to landmarks from Eliot's youth, has tea with her distant relations, and chronicles how England has changed since the days of Middlemarch. Fans of Eliot will revel in the fond details Mead includes from the author's day-to-day life and her romance with long-time partner George Lewes. She also focuses on the novel mentioned in the title, analyzing main characters and plot arcs, and even revealing early edits to the prose. But Mead also adds emotional depth to her examination of Middlemarch by viewing it through the lenses of her own different stages of life -- the true complexity of Eliot's psychological acuity and wisdom revealed by the buried lessons applicable to a teenager, a 20-something, a potential stepmother, a wife. My Life in Middlemarch is more than the sum of its parts, the memoir, biography and literary criticism threads weaving together into an illuminating whole.
Nobody Is Ever Missing by Catherine Lacey
Catherine Lacey's feverish debut novel opens with an epigraph from John Berryman, the poem from which her title is derived: "But never did Henry, as he thought he did, / end anyone and hacks her body up / and hide the pieces, where they may be found. / He knows: he went over everyone, & nobody's missing. / Often he reckons, in the dawn, them up. / Nobody is ever missing." This quietly chilling verse heralds a quietly chilling tale of violence more imagined than real and mental instability more real than the narrator can bring herself to admit. Elyria has suddenly left her husband and job, for no explainable reason, fleeing to New Zealand to stay with a person she barely knows and who doesn't expect her arrival. Tormented by the death of her sister and baffled by the growing staleness of her marriage, she vaguely hopes to save herself by leaving her entire life behind. As Elyria hitchhikes across the country and entrusts herself to untrustworthy strangers, she grows more and more desperate and isolated. Lacey's prose captures Elyria's increasingly fragile and paranoid mental state, with meandering, looping sentences that begin to break apart under the weight of their anxious length.
The Story of Land and Sea by Katy Simpson Smith
At first, this slim historical novel seems to be the simple story of a Revolutionary-era family, a former sailor whose wife died in childbirth and who is now taking his young daughter to sea in hopes of curing her sudden illness. The narrative quickly opens up, however, jumping back in time to his wife Helen's youth on her father's plantation. There we grow familiar with Moll, a slave given to Helen when both were children, and see how uneasily their relationship, a disturbing blend of friendship and mistress-servant obligation, unfolds as they grow up. When Helen runs off with a sailor, leaving behind her father and home, she also leaves behind Moll, who has been consigned to an unwilling marriage and the grim life of a plantation slave. Smith maps the emotionally fraught and ethically unsettling connections between Moll's family and the family of her masters, and the wounds of grief and loss suffered by each, against the backdrop of America's post-revolutionary growing pains. Morally resolute, emotionally nuanced, painstaking researched, and gorgeously expressed, Smith's debut marks her as a historical novelist to look out for.
The Unspeakable by Meghan Daum
In 10 mordantly funny essays, Meghan Daum limns the gulf between our public and private selves -- even at the expense of bluntly revealing thoughts and acts that put her firmly outside the accepted norm. In "Matricide," she admits to a sense of relief at the death of her mother, recalling how she would perform comforting gestures during her mother's illness "because I felt that if we were in a play this would surely be part of the stage directions. I was also afraid the doctor would judge me if I didn't." Daum later discusses how deeply she regrets not being able to make her husband a father -- yet is firm in her unwillingness to become a parent. Perhaps the most poignant essay recounts a recent acute infection she suffered which left her in a coma, near death, for days. Daum unflinchingly catalogs the medical details of her ailment, the symptoms, speculated causes, the prognosis. Most unflinchingly of all, she refuses to claim she's a better person, that there's been a silver lining to her suffering: "I am no wiser or more evolved than I was before." The Unspeakable is a book about refusing the easy platitude and the self-justifying spin. Daum is willing to let readers know the most unspeakable parts of herself if it's in pursuit of a greater understanding of how humans really are beneath the societally acceptable veneer.
Ben Lerner has said that he isn't interested in partaking in the modernist tradition of using a work of literature to demonstrate or comment on the limitations of art. Instead, his second novel serves as a reminder that life and art are beautifully and inextricably linked. Bookended by Hurricanes Irene and Sandy, the book follows a neurotic, Lerner-like protagonist as he spends a year walking around Brooklyn, contemplating the huge book advance he's recently been awarded. The poet-turned-novelist (also like Lerner) goes on dates, visits art exhibits and fixates on the philosophical implications of anesthetic procedures (part of your life is wiped from your memory!) before getting his wisdom teeth removed. Within the story are many other stories -- including one Lerner originally published in The New Yorker, and another based on a science paper written by an elementary student after visiting the Museum of Natural History -- and the world of the novel swirls around the mini-artworks within it. Thoughtful and funny, Lerner weaves his interactions with a number of contemporary art instillations (such as Christian Marclay's "The Clock," and Donald Judd's aluminum cubes in the West Texas) in with quotidian observations about sex and hygiene. The result is a sort of book-length prose-poem that will both amuse you and allow you to take a closer look at your surroundings.
The Empathy Exams by Leslie Jamison
If 2014 is the Year of Reading Women, then Leslie Jamison's essay collection is an absolute must. The title essay, "The Empathy Exams," dexterously threads together Jamison's unexpectedly affecting abortion with a seemingly unrelated anecdote about her grad school side job as a medical actress. A month after the procedure, she underwent a separate one -- heart surgery -- and of the experiences she writes, "neither one of these accounts would be complete without the other." This is Jamison's greatest strength: She uses the many facets of her life to highlight one another, giving them greater depth than they could achieve as stand-alone stories. Her work as a medical actress, performing roles for doctors-in-training, gave her a greater sense of what empathy really means -- witnessing her boyfriend's reaction to her abortion had a similar effect. In perhaps her most moving essay, "Grand Unified Theory of Female Pain," Jamison quotes Simone de Beauvoir: "For a long time I have hesitated to write a book on woman ... The subject is irritating, especially to women; and it is not new." De Beauvoir's famous line kicks off a very famous and important book about the perils of womanhood, and The Empathy Exams could be said to do the same.
Family Life by Akhil Sharma
It would be ill-advised to pick up a copy of Akhil Sharma's book before stocking up on Kleenex first. In just over 200 pages, the author relates the true story of his family's immigration from Delhi to Queens, a trip that provided enough hardships before tragedy strikes. After marveling at the wealth of foodstuffs available in grocery stores and staring wide-eyed at the wonders of snow and television ("Love Boat," to be specific), narrator Ajay begins to think his family's relocation might've been worthwhile. But one summer shortly after being admitted to a prestigious science-focused high school, a swimming pool accident leaves his beloved older brother in a comatose state. Ajay and his parents each respond to the accident differently, one taking solace in religion, another in alcohol, and Ajay in the attention he gets from exaggerating the story to his classmates. He soon learns the same satisfaction can be had from reading fiction, and he begins his literary foray by devouring biographies on Ernest Hemingway. Sharma's deft examination of grief is imbued with tender moments and details about immigrant life. His writing is spare and poignant, which makes sense given that the novel took him over 13 years to write.
I'll Be Right There by Kyung-sook Shin
Kyung-sook Shin's novel wasn't published this year, but 2014 is the first time it made its way to the English language, by way of South Korea, where the story is set. It follows three university-aged friends: Jung Yoon (or Yoon, as her friends call her), who reads voraciously and usually only opens her mouth to quote Emily Dickinson; Yoon Miru, a Romantic who frequently swoons about the beauty of nature; and Yi Myungsuh, who collects author autobiographical information as a hobby. The three meet during the '80s, when tumultuous political uprisings and the smell of tear gas lingered in the air in Seoul. The art school students become fast friends, often taking long, meandering walks around the city and synergizing their observations to gain a collectively heightened understanding of their surroundings. They also play a sort of exquisite corpse game in which they toss aside their personal diaries (they each keep one, although Yoon Miru's is simply a log of everything she eats "because then [being alive] feels real") to tell a story together, line-by-line. The exercise turns out to be therapeutic and fruitful, and serves as a reminder that art should not be created in a vacuum, and that stories should serve their readers.
The Southern Reach trilogy by Jeff VanderMeer
This year, fantasy and science fiction author Jeff VanderMeer focused less on rumination on the craft of writing (he's penned award-winning guides to imaginative fiction, and has put together a few impressive anthologies of steampunk stories) and (much!) more on writing novels of his own. His first work of fiction published in five years, VanderMeer's Southern Reach trilogy was published as three separate titles this year -- Annihilation, Authority and Acceptance. Word of the unique publishing model caught the attention of The New York Times, in a piece claiming that our cultural impatience will lead to shorter waits between series installments. Whether the model will gain popularity remains to be seen, but it works well for this trilogy, which uses each book to tell a different side of the same story. The first, Annihilation, follows a crew of scientists into mysterious Area X, a deadly, expanding territory being formed by a "topographical anomaly." The second, Authority, examines the government organization responsible for said expeditions (the Southern Reach), and the third, Acceptance, converges the two worlds, plus that of a lighthouse keeper who might've been responsible for the creation of the malicious territory. Each book showcases VanderMeer's ability to write both very human characters and thought-provoking plots that function both as logic problems and page-turners.
Station Eleven by Emily St. John Mandel
Emily St. John Mandel's novel is difficult to categorize, and it even led to an essay by Joshua Rothman on alternative ways of classifying books. An optimistic take on dystopian fiction, Station Eleven follows a cast of characters before and after a flu-induced apocalypse. The story follows a theater group touring around the Great Lakes almost two decades after the virus knocks out over 99 percent of humanity. Operating under a mantra borrowed from "Star Trek: Voyager" ("Survival is insufficient"), the crew performs mostly Shakespeare for the small, electricity-deprived towns they visit. Their acting prodigy, Kristen, spends her spare time rummaging through abandoned homes and reading a hobbyist's sci-fi comic, also titled Station Eleven. Mandel expertly undulates between Kristen's life and the pre-apocalypse life of the cartoonist, Miranda. This convergence of high and low art is woven through the plot and perhaps explains why Mandel was awarded a National Book Award nomination, in spite of the fact that her work could plausibly be lumped into an unfairly stigmatized "genre."
Related
Before You Go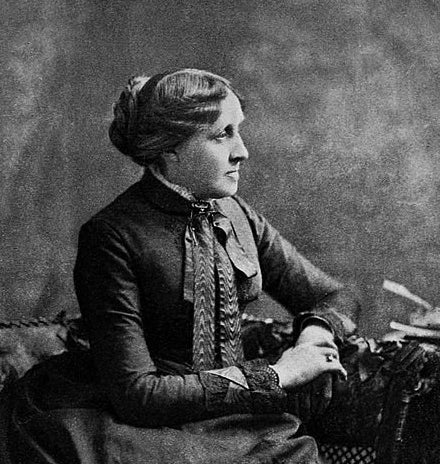 14 Badass Female Authors
Popular in the Community