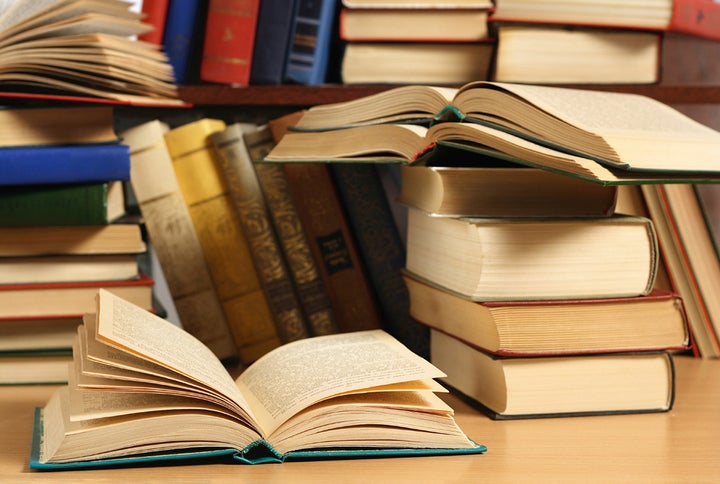 The books I read—or listened to—throughout 2017 flavored my year. Recalling a book, the flow of its prose, the unweaving of its chapters, I can recall where I was in my life, both physically and emotionally. Audio books have enabled me to merge two of my passions—reading and running—so that each run is an unfolding adventure of immersing myself into worlds beyond those which my own two feet transport me. I move with the text, and each morning adventure is one of growth, exploration, and a ticket for my imagination to coast along with my two feet, as they assert with each step, I am I am I am.
No matter how tired or preoccupied that I may be each morning when I venture out into the world to claim my path, the books I listen to immerse me in the world around me, and enrich my day, my imagination, and my faith in the power of creation. While books enable me to lose myself, they are simultaneously the means by which I find myself emotionally, mentally, and spiritually. Here's the books which enriched my journey throughout 2017.
Imagine Me Gone by Adam Haslett
January 2017 commenced with Haslett's gut-wrenching, touching, and often humorous novel which plunges into the lives of a family marred by their father's mental illness. Narrated in alternating points of view by all five family members, readers glimpse the depth of a mother's love for her children, sibling bonds in all their complexity, and what it means to navigate one's way in a family, and in life. The novel centers around Michael, the eldest son, a brilliant and unhinged music fanatic, whose precarious existence leads him to become the family's focus. Imagine Me Gone's emotional precision, lyrical prose, and unforgettable scenes lead readers to examine their own familial bonds, and the role that we each play in one another's lives.
Anything is Possible by Elizabeth Strout
If you loved Strout's Olive Kitteridge, her characters and their stories in Anything Is Possible will not disappoint. In her 2017 story collection, Strout explores the intricate dramas of women and men struggling to make sense of their lives, and understand those around them. Readers also encounter Lucy Brown, from Strout's masterful My Name is Lucy Barton, and partake in her experiences, both painful and beautiful as she visits her siblings in their small home town after seventeen years of absence. Rich with the deep-felt bonds that make up family, and the power of acceptance and redemption, Anything Is Possible is a vibrant exploration of relationships and the power of choice.
Lost in the City by Edward P. Jones
Moving to D.C. this year, I tackled the transition by reading articles pertaining to the history of the District, and stumbled upon Edward P. Jones wonderful and raw collection of short stories that focuses on the lives of African-American men and women who worked, grew up, struggled—and were in various senses of the word lost—along the streets of the District which I roamed and ran daily. Jones's powerful and provocative stories provided me with insight of the people who lived up and down the city streets whose lives didn't always align with the grandeur of the monuments and history of D.C. His stories plunge into the dark alleys of Washington, D.C., and also expose the light of the people who inhibit the District.
I never wanted this book to end – in fact, I listened to it in its entirety twice, although it spanned over 34 hours with each listening. 4321 was, in my view, a masterpiece in its exploration of possibility and the various lives we may lead. The novel chronicles Archibald Isaac Ferguson—Archie—on four possible paths that one boy may encounter, each one full of unique twists and turns, heartbreak and joy, and the various distinct relationships that Archie has with the enthralling Amy Schneiderman. Auster's gorgeous and ambitious novel exposes the depth of creativity, and how our circumstances in life leads us down roads that cement our future. 4321 is an unforgettable journey and exploration of birthright and possibility, and reminds us that our lives are largely the result of circumstance and the choice we and our loved ones make.
A Horse Walks into a Bar by David Grossman
Although this book was painful in some respects, I couldn't wait to tune in each day. It was a blend of hysteria, desperation, and tenderness. Through his unraveling standup act in a dive night club situated in a small city in Israel, Dov Greenstein, an almost washed up comedian, sheds light on the story of his life, from the terrors of his childhood, when he walked on his hands to combat the neighborhood bullies, to his father's toughness, to his Holocaust survivor mother, who required constant monitoring. There is a desperate tone to this book – and along with the night club audience, many of whom remain in the night club although they feel Dov's sinking—the reader, too, becomes immersed in Dov's story of loss and survival, culminating with the narrator's week at a military youth camp during which the central event of his childhood unfolded. Told with tenderness and tinged with rawness, the novel is as beautiful as it is dark.
Another novel I didn't want to part with, I listened to Smith's Autumn twice. Smith's lyrical prose and unwinding of time and place infuse her story with warmth, grace, and beauty. The story's that unfold within the pages of Smith's novel teach us about aging, time, and the essence of love in its many forms. At the center of the novel is Daniel and Elisabeth's unlikely bond, separated by some 70 years, which largely informs Elisabeth's adult passions—both professionally and personally—and leads her to examine what love and life means to her. The novel explores the past and the future, with the United Kingdom's historical shift as the backdrop, and examines how our relationships, as imperfect and unlikely as they may be, inform our adult lives, and instigate the paths we pursue in life.
Manhattan Beach by Jennifer Egan
My own passion for Brooklyn stories—having written one novel about Brooklyn and at work on another—led me to Egan's Manhattan Beach, a locale close to Coney Island that's familiar to most Brooklynites for its seaside mansions. The novel chronicles the life of the ambitious Anna Kerrigan, who at the onset of the novel is nearly twelve years old, and devoted to her father. Later, Anna's father disappears, and with the country at war, Anna works at the Brooklyn Naval Yard, where in this strange new world women hold jobs that once belonged to men. With some persistence and a chance of luck, Anna becomes the first female diver, the most dangerous and exclusive of occupations, repairing the ships that will ultimately help America win the war. Anna's intersection with Dexter Styles, a former acquaintance of her vanished father, leads her into a world of gangsters, bankers, and union men. Rich with relationships, longing, and characters that engage the reader, Manhattan Beach is an exploration of a transformative time for women, America, and the world.
The Choice by Dr. Edith Eva Eger
Narrated by Dr. Edith Eva Eger, a Holocaust survivor who remembers the horrors of the concentration camps, The Choice is a powerful and moving memoir which enables readers to see the world through the eyes of a struggling young girl, who decades later emerges not only as a survivor, but a savior for others.
The Choice recounts Dr. Eger's life pre, during, and post Nazi invasion, which uprooted her and her family from their hometown in Hungary to an interment center and later to Auschwitz, where her mother and father were killed in the gas chamber at the orders of Joseph Mengele. Edie had her own encounters with Mengele, who demanded that Edie dance a waltz to "The Blue Danube" her first night at the camps. Edie and her sister survived Auschwitz and managed to live until American troops liberated the camps in 1945, and discovered Edie lying in a heap of dying bodies.
Decades later, a wife and mother living in America, Edie returned to college to study psychology and at 41 years old, completed a Ph.D. She combines her clinical knowledge and her own experiences with trauma to help others to heal and find joy in their lives. The Choice mingles Eger's story with case studies from her work and experiences as a psychologist. At 89 years old, Eger's story of pain, suffering, and earned triumph is an inspiring tour de force of our capability to heal and seek joy in our lives.
The Longevity Plan by Dr. John Day, Joan Day, and Matthew LaPlante
If getting healthier is part of your 2018 plan, this book is a must read. In The Longevity Plan, Dr. John Day, the renowned Johns Hopkins and Stanford educated cardiologist at Intermountain Medical Center, shares the seven critical lessons he learned while visiting Longevity Village in China.
The books recounts Dr. Day's own battle with poor health and bad eating habits, and the subsequent healthy changes he made after spending time living in the remote, mountainous region known as Longevity Village. The Village is free of cancer, diabetes, obesity, heart disease, and depression, and it's not uncommon for inhabitants to live past one hundred, most often healthy and still working in the fields—by choice! In The Longevity Plan, Dr. Day shares a proven program to help readers feel sharper, more motivated, and to live pain-free.
Ernest Hemingway: A Biography by Mary V. Dearborn
A Hemingway aficionado and scholar, I patiently awaited Dearborn's revelatory biography, which explored the life and work of Hemingway. Dearborn's exploration into Hemingway's artistry, his relationships, and his mental and emotional decline, was in my estimation, one of the richest portraits of the winner of the 1953 Pulitzer Prize for Fiction and the Nobel Prize in Literature in 1954 to date. With a vibrancy for detail, and a well-honed perceptiveness, Dearborn explores Hemingway's familial and nonfamilial ties and exposes the everydayness of his sometimes glowing and often troublesome life. Her biography is a must read for those interested in the writer whose fiction still intrigues generations of writers and readers alike.
The Power of Moments by Chip Heath and Dan Heath
Ever wonder why certain events in your life outshine other events? Why you remember one boss or one friend from adolescence more fondly than the rest? According to authors Chip and Dan Heath, our most memorable moments are dominated by four elements: elevation, insight, pride, and connection.
Within the book, the authors share tools for readers to create memories that matter for customers, students, family, and colleagues. The book explores the mysteries of experiences and sheds light on why some of our memories stand out as our most cherished ones. This book is a wonderful guide for those of us who want to enhance the experiences of others as well as to add more meaning to our own life events. The Power of Moments empowers us to create and shape memorable moments and rich experiences full of meaning.
Principles was by far one of my favorite nonfiction books of the year. I am a fan of audio books which are narrated by the author, and this was the case for Principles. It was as if Dalio himself was accompanying me on my morning runs. If you have been in business for the last few decades, it's probable that you are familiar with the story of Ray Dalio and Bridgewater Associates. If not, this book will share all you need to know about the investment firm and the impact it has made over the last 30+ years, culminating with it being the fifth most important private company in the U.S., according to Fortune magazine.
In Principles, Dalio details the culture of Bridgewater Associates, which he describes as "an idea meritocracy that strives to achieve meaningful work and meaningful relationships through radical transparency." Principles shares what Dalio believes are the most effective ways for individuals and organizations to make decisions, approach challenges, and build strong teams. Principles is a powerful and useful guide for entrepreneurs, business leaders, and employees alike, and offers step by step approaches to face life or work issues.
J.D. Vance's personal analysis of white working-class Americans provides an unforgettable view of a social, regional, and class decline from an insider's point of view. Hillbilly Elegy chronicles the Vance family from J.D. Vance's grandparents, who moved from Kentucky's Appalachia region to Ohio in the hopes of pursing the American Dream and leaving poverty behind. They managed to raise a middle-class family, but later in life, we learn that J.D. Vance's upgraded family struggled in their new life, and couldn't escape the throws of alcoholism, abuse, and poverty.
The fact that J.D. Vance escapes his family's prescribed path and becomes a marine, and later, a Yale Law School graduate, leads readers to root for his hard-won success, although he is clear that his family history and the trauma he endured are part of his story. Vance's moving memoir shares the nuances of upward mobility, and through Vance's lens, readers experience the pain-staking and difficult journey of moving beyond one's social class.
Option B by Sheryl Sandberg and Adam Grant
If you have ever experienced loss, Sheryl Sandberg and Adam Grant's Option B offers great advice to finding your way out of the rubble of loss. The book combines Facebook COO Sandberg's personal story and insights on the sudden death of her husband and her subsequent dealing with it, with Grant's research on uncovering strength in the face of adversity. We learn from Grant, psychology professor at Wharton, that we are not born with a fixed amount of resilience; rather, that it is a muscle that everyone can build and shape. Option B explores how to help others in crisis, how to develop compassion—both for ourselves and others—and how to create resilient communities, workplaces, and families. It shares the capacity of the human spirt to persevere, and ultimately, to rediscover joy—a lesson and reminder to help us all to make the most of our lives.
Braving the Wilderness by Dr. Brene Brown
I've long been a fan of Brene Brown's no-nonsense and heart-felt teachings and explorations of the experiences which shape us all: shame, courage, vulnerability, love, and empathy. In Braving the Wilderness, Brown asserts that true belonging doesn't require us to change who we are; rather, it requires us to be who we are. In her engaging approach—a blend of storytelling and qualitative research—Brown aims to map a path for each of us to find our way to true belonging, and it starts with a daily practice that requires integrity and authenticity.
Brown writes, "The wilderness is an untamed, unpredictable place of solitude and searching. It is a place as dangerous as it is breathtaking, a place as sought after as it is feared. But it turns out to be the place of true belonging, and it's the bravest and most sacred place you will ever stand."
The More Of Less by Joshua Becker
I included this book in my list largely because I moved to a new state this year, which led to tons of purging of my stuff. I learned firsthand that getting rid of material objects was addicting – the more I tossed, the more empowered I felt to keep tossing away furniture, clothes, books, files.
In his The More Of Less, Becker contends that excess consumption leads to bigger houses, faster cars, and cluttered homes, but it does not lead to happiness. In fact, he asserts that all our desire leads us to simply desire more. Things, as most of us know, however, do not result in fuller lives. Often, they distract from our quality of life and drag us down.
Becker's book serves as a how-to guide in that it provides practical approaches to decluttering one's home and life, provides examples of the benefits of owning less, and reiterates how our possessions often bog us down from living the lives we seek.
Popular in the Community