It's hard to go wrong with a brownie recipe. When there's chocolate involved with sugar and butter, you almost just can't fail. But if you're looking for the best, most perfect, totally ultimate brownie recipe, then you have to be a little more discerning. You can't be too easily swayed with the sweet taste of chocolate (like we so often are).
For the best brownie recipe, you have to make sure that the brownies have the right amount of fudgy-ness, that it has a shiny, crackled top and that it is, above all, not dry in the slightest. Lucky for you, we have tried many, many different brownie recipes (being a just little obsessed with these chocolate bars). We've come across an abundance of great recipes, and we have also found the one that stands apart from all the rest.
Much to our surprise, the best in chocolate brownies isn't made with a base of melted chocolate at all, but with Dutch processed cocoa powder. We know what you're thinking: cocoa powder cannot make a better brownie than bars and bars of melted chocolate. That's what we thought too. But then we tasted them, and we were quickly convinced. Give them a try, and you'll see that while there are many great brownie recipes out there, this one is by far the best. And the only one you'll ever really need.
Get the only brownie recipe you'll ever need: cocoa brownie recipe from Smitten Kitchen (who adapted it from Alice Medrich). This recipe suggests adding walnuts or pecans, which you can do depending on your personal preference. Loading them up with chocolate chips is never a bad idea either.
Check out these other brownie recipes.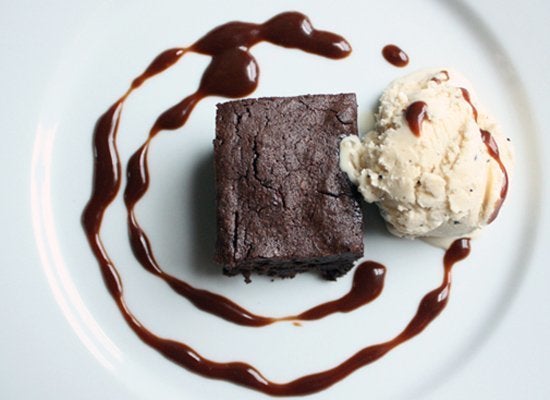 Brownie Recipes
CORRECTION: A previous version of this story did not mention that Smitten Kitchen adapted her brownie recipe from Alice Medrich's "Bittersweet."
Related