If budget is a top concern, following are 7 destinations where you should be focusing your attention. You could live in each of these places on a budget of $1,200 per month or less. (Note, coincidentally, that that's the amount of the average Social Security payment.)
You could spend more, maybe much more, retired in these destinations, depending on the lifestyle you adopt and where, exactly, you choose to settle yourself. But, if you're in the market right now for a simple but comfortable retirement on a modest budget, here's where I'd suggest you shop:
Warm and welcoming, independent and private. Those four perhaps seemingly contradictory adjectives best describe both Belizeans and their country. Belize is also one of the safest countries in the world, despite what you may read about it. In some neighborhoods of Belize City, gang members and drug dealers do the things that gang members and drug dealers do, but those are small, contained areas. Outside Belize City, crime is nearly non-existent.
Belize was a colony of Britain until 1981, meaning the people here speak English. They also value their freedom, as it's relatively new.
In the nearly 30 years that I've been spending time in this country, I've joked that "the good news from Belize is no news from Belize." This is a sleepy Caribbean nation with but 330,000 people and three highways. On the other hand, little Belize offers a whole lot of what many retirees and investors are looking for--a chance to start over on sandy, sunny shores--and the country has built a reputation as a Caribbean holiday destination.
However, I favor the interior Cayo region with its Mayan ruins, caves, rivers, waterfalls, and rain forest, a frontier where self-sufficient communities are emerging and attracting like-minded folks interested in being "independent together," as a friend living in this part of the world describes it. This is also the most affordable part of the country; life here can cost half as much as out on the islands.
The Philippine Islands lie about 800 kilometers off the southeast coast of China and to the north east of Borneo. Over 7,000 islands, originating from volcanic activity, form the archipelago, yet the total land mass is about the size of the state of Arizona. Only about 7% of the islands are larger than 1 square mile, and only one-third of the islands have names.
The reason to consider this island nation is its cost of living and of real estate. The Philippines is a popular destination among retired U.S. military, because the people are friendly, the health care is good, and a military pension buys a better-than-comfortable standard of living. As throughout Asia, foreign ownership of real estate is restricted, but you can buy a condo in your own name for full- or part-time use, retirement, and rental. The government seems to be on a path to relaxing foreign ownership restrictions.
I wouldn't recommend Manila. Too hot and too crowded. Instead, consider Cebu, which is protected by outer lying islands from the fierce typhoon winds that beat on some parts of these islands most years. Winter in Cebu (October through February) can be delightful; temperatures are about 75 degrees Fahrenheit and accompanied by gentle breezes.
Expats in Cebu come from all over the world, but the majority are from the United States, England, and Australia, plus a few from Germany, including good numbers of men aged 45 to their mid-60s who've come so their pensions will stretch much further than they would back home and, often, to restart their lives with new wives and new families.
Lots of overseas retirement destinations tout the fact that they're just like the United States, that, retired there, you could settle in to familiar surroundings. You won't hear that about Ecuador. Each day you spend in this country, you know you're in a different and wonderful part of the planet.
Ecuador is also the world's best place to retire overseas on a budget and to live better for less. The cost of living is low, and the cost of real estate is near rock bottom for Latin America. The health care is high quality, honest, and inexpensive. Specifically, I would recommend Cuenca, Ecuador, a beautiful colonial city with a fresh, spring-like climate 12 months of the year and a large and growing expat community that is one of Latin America's most diverse and well-blended.
Perhaps the biggest draw to Cuenca is its cost of living, which is low in an absolute sense. The falling dollar has caused prices to go up sharply for overseas Americans in many countries where goods are priced in the local currency. This won't happen in Ecuador as long as the country continues to use the U.S. dollar as its currency. Real estate, too, is an absolute bargain. You can buy a small condo for less than $40,000. The city's premium location is the historic center; this is the area that should hold its value even in the face of market ups and downs. It's a recognized world treasure.
Showing the bias of my perspective, I refer to Malaysia as Asia's Panama. That is to say, this country is a regional and a global hub, for trade, for business, and for cultures. The cost of living is affordable, though elsewhere in Asia (Thailand, Vietnam, China) can be cheaper. Kuala Lumpur (KL), Malaysia's capital, is clean, efficient, and well-functioning, with shopping, restaurants, and all the other trappings of a modern metropolis. It's also (again like Panama) an expat melting pot with big numbers of expats both from all over Asia and, to a lesser extent, the West.
Malaysia is more welcoming of foreigners than any other country in Asia. Its My Second Home program makes retiree residency easy to obtain, meaning you don't have to worry about regular "border runs," as many expats in this part of the world do. Because it is a former British colony, English is widely spoken, so you don't have to worry about trying to learn to speak Malay either.
Life is different here than in the West. When you go to your neighborhood shop, take your time and converse with the owner, ask about his family as he asks you about yours. By the second or third time you visit, you are recognized and waved to when you walk down the sidewalk. You may be invited to dinner or at least to share a cup of rich kopi.
In some Asian cities, it's easy for a foreigner to feel something akin to a walking wallet. Not in Malaysia. Foreigners pay the same prices as the locals. Health care is first-rate, public transportation is modern and efficient, and the tap water is safe to drink. Beautiful beaches are just a short drive or flight away, cool mountain retreats can be reached in less than an hour, and the thriving city-state of Singapore is easily accessible in a few hours by car, train, or bus or an hour by plane.
Nicaragua was once the breadbasket of Central America. Thanks to the first round of Sandinista rule and the confiscation of farmland in the name of "the people," that changed in the 1980s. The activities of the Sandinistas also created a stigma related to property rights in this country that remains. The country's current Sandinista President Daniel Ortega, however, hasn't done anything to infringe on anyone's property rights. Still, since Ortega's re-election in 2007, foreign investors have stayed away from this market. The tourist trade continues, though, as Nicaragua, one of the lowest-cost destinations in Central America, continues to attract more than its share of backpackers and surfers.
Geographically, Nicaragua is blessed, with two long coastlines and two big lakes, plus volcanoes, highlands, rain forest, and rivers. In this regard, it's got everything Costa Rica and Panama have got, all less discovered and developed and available for the adventurer and eco-traveler at bargain rates. Architecturally, too, Nicaragua is notable. Its two sister colonial cities, Granada and Leon, vie for the title of Oldest City in the Americas. Whichever story you believe (that the Spanish conquistadores settled first on the shores of Lake Nicaragua at Granada or, perhaps, a few months earlier in Old Leon), Nicaragua is the big winner, with impressive colonial-era churches, public buildings, and parks to her credit.
I recommend Granada as the top choice in this country for the would-be retiree, primarily because of the sizable population of foreign retirees who already call this city home (and will go out of their way to welcome you to their community).
Property values have fallen significantly in this country over the past several years, thanks to Ortega's re-election and then the global recession. As a result, you can buy a house on Nicaragua's Pacific coast for less than $100,000.
#6: Medellin, Colombia (outside El Poblado)
Years ago, I sat around a table in a just-opened restaurant in a little-known mountain town in Panama called Boquete with a group of investors and businesspeople, in the country, as I was, to scout opportunity. "I believe that the potential in this place for retirees is enormous," one of the gentlemen in the group (the one who had just invested in opening the restaurant where we were having dinner) theorized. "Right now, the opportunity here is for the investor and the speculator. Property prices are so under-valued. Apartments in Panama City are a screaming bargain on a global scale. Pacific beachfront, Caribbean, farmland, river-front, this country has it all, and it's all cheap.
"Panama is still misunderstood, suffering from a lingering case of bad press," my host for the evening continued. "When you say 'Panama' to an American today, he thinks: Noriega...drug cartels...CIA intrigue. It won't be too many years before those perceptions are flipped on their head. I predict that, five, seven years from now, when you say 'Panama' to the average American, he'll think: Retirement. Because that's what this country is gearing up to offer--a very appealing retirement option."
That was 1999. In August 2010, the AARP named Boquete, Panama, one of the top five places in the world to retire.
In 2011, I sat around a table in a just-opened restaurant in a little-known mountain town in Colombia called Medellin with a group of investors and businesspeople, in the country, as I was, to explore current opportunity. "Property values in this city are so under-valued," one of the gentlemen having dinner with me remarked. "I believe that apartment costs here are the lowest for any cosmopolitan city in the world on a per-square-meter basis. This is because Colombia, including Medellin, is still misunderstood. When you say 'Medellin' to the average American, he thinks: Drugs...gangs...Pablo Escobar. It's such a misperception. The current reality of this city is so far removed from all that."
My host for the evening had just toured me around central Medellin, taking me to see apartment buildings he was rehabbing, converting into rentals, including one in a neighborhood I'd not visited before. "Manhattan retro chic" might be the best way to describe it. Running off a carefully maintained, beautifully landscaped park, these few side-streets are lined with small colonial structures housing sushi restaurants, funky bars, contemporary art galleries, and vintage clothing and furniture shops. The last thing I felt was unsafe.
As in Panama years ago, the opportunity today in Medellin is for the investor and the speculator. Prices are an absolute, global bargain. Costs of getting in are low, and demand is expanding. Right now, in this city, you could buy almost anything and feel comfortable that you could make money from the purchase. And this is a market where you could buy even with very little capital, as little as $50,000.
The coming opportunity in Medellin is for the retiree. I predict that, five, seven years from now, when you say 'Medellin' to the average American, he'll think: Retirement. Because that's what this City of Eternal Springtime is on track to offer--a very appealing and competitive retirement option that right now is among the world's most affordable.
Panama has been one of the world's most important crossroads since the days when pirates ruled these waters. You name it, it passes through Panama in some way at some time going somewhere. Largely as a result of its crossroads positioning but also thanks to its reputation worldwide as a top retirement, tax, and business haven, Panama is the fastest-growing market in the region and one of the fastest-growing countries in the world.
Panama's benefits are many, including First World health care at Third World prices and the world's gold standard program of special benefits for retirees (plus 14 resident visa options for the non-retiree). It's also one of the world's few remaining tax havens (meaning you can operate an online business here tax-free), and a U.S. dollar-based economy (meaning zero currency risk for dollar-holders).
Panama is a small country but offers many lifestyle options, some much more affordable than others. Panama City is over-priced and over-hyped. The farther from the capital city you travel, the lower the cost of living. Charming coastal Pedasi is about four hours from Panama City. That's the bad news (though the roads connecting the two are well-paved). The good news is that Pedasi offers the best of beachside living at a very competitive cost on a global scale.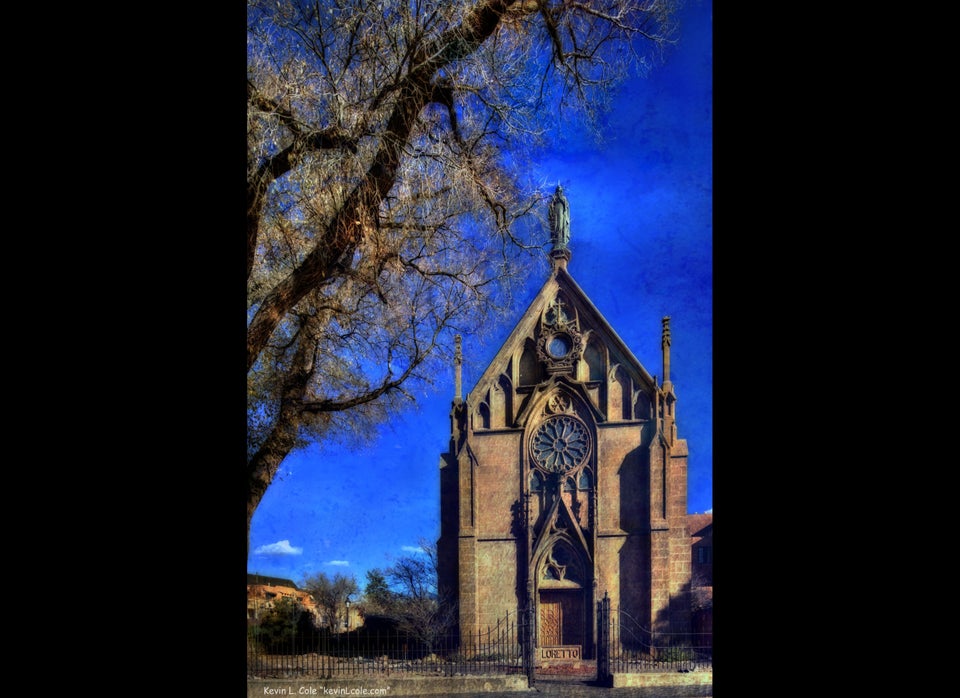 Fortune Magazine's "Best Places To Retire Now"
Related
Popular in the Community