I spent Memorial Day weekend in northern Michigan, and to say it was midges season there feels like a gross understatement. Every time my friends and I went outside, those annoying bugs were swarming thickly — until our host pulled out some curious-looking fly swatters he'd found on Amazon.
Shaped like compact tennis rackets, this pair of USB-charged bug zappers very quickly took care of all the flying insects in the backyard. And at the risk of sounding bloodthirsty, the swatters were also extremely fun to wave around, killing bugs. A built-in purple light even helps attracts mosquitoes and other insects to the swatter, where they are quickly dispatched by the electrified stainless steel and aluminum mesh with a very satisfying zapping noise. Best of all, bug bodies don't get caught in the mesh, so there's no gross buildup to deal with or clean.
It's both the time and the season to buy: Amazon is offering frequent discounts on the swatters, which can be purchased singly or in sets of two or three.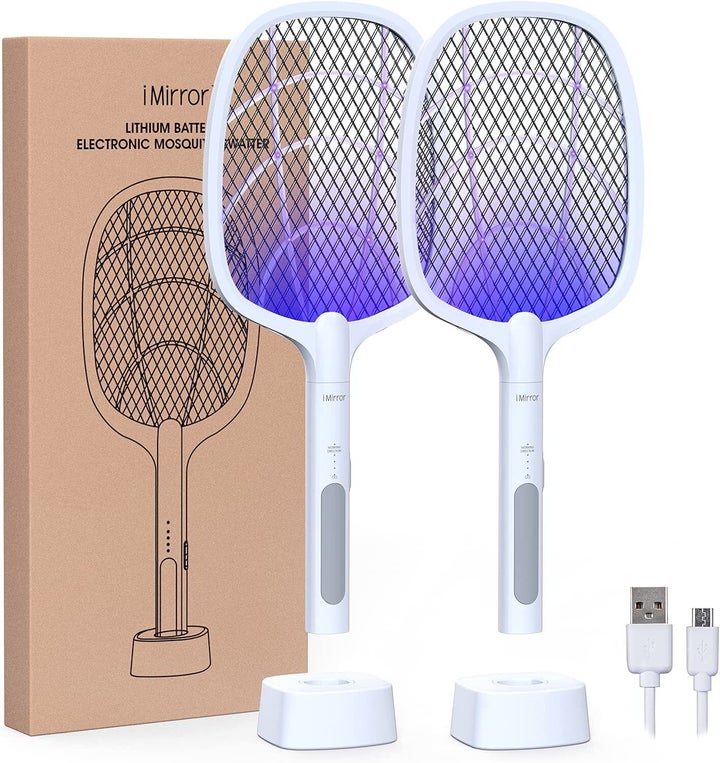 If you don't feel like wielding the swatter by hand or letting your kids have fun doing it (it has mesh shock protection, so it's safe for both big and little hands), you can also pop it into its handy weighted stand and let it work on its own indoors or outdoors as flying pests find their own way to it. It'd be great to place on a picnic table, next to your porch chair or near your bed if you're bothered by mosquitoes at night.
I purchased a set for some vacation time in northern Minnesota, and they worked just as well on mosquitoes and flies there as they did on midges in Michigan. Everyone in my family was so impressed they ordered their own to use at home. So did a few neighbors.
"This swatter kills them all, gnats, fruit flies, mosquitos, and flies (someone said it doesn't kill flies and it very much DOES kill flies)," wrote one Amazon reviewer. "I have had this swatter for less than a week and as far as I'm concerned, it's paid for itself. Up there with one of THE best purchases I've made recently. Worth it!"
Other reviewers agree. The swatters have a 4.4-star rating on Amazon, with more than 4,000 buyers weighing in. The brand doesn't state how long a single charge should last, but my friends and I found they still held a nearly-full charge after several hours of use. I really can't recommend them enough if you want to spend a more bug-free, fun summer outdoors.
Before You Go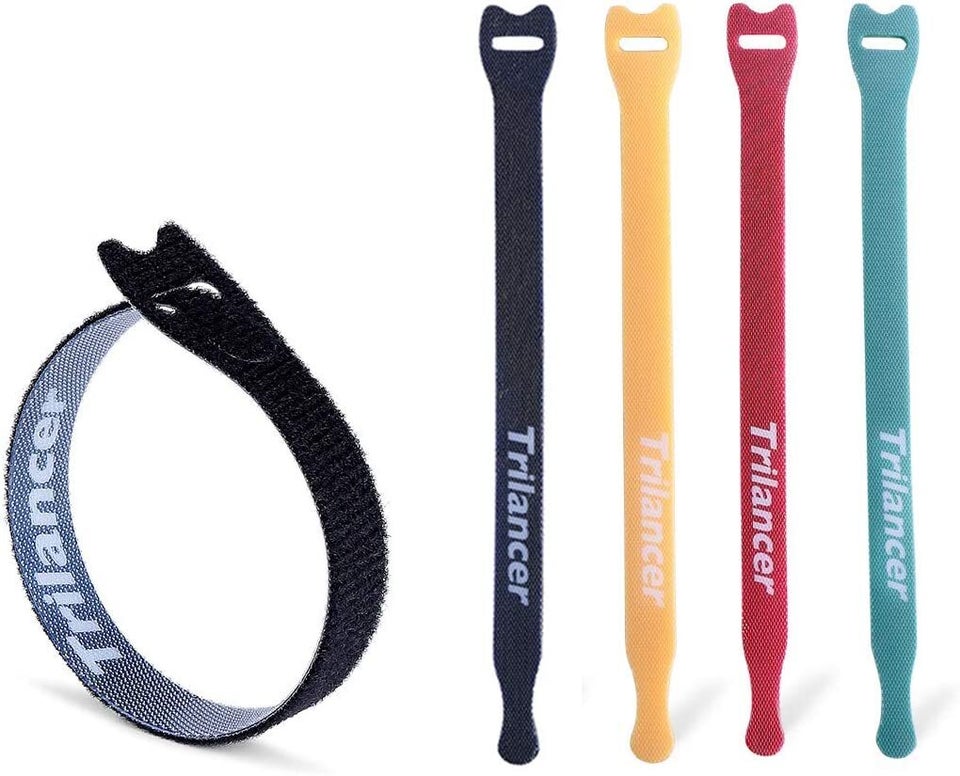 37 Great Camping Products We've Tried And Tested