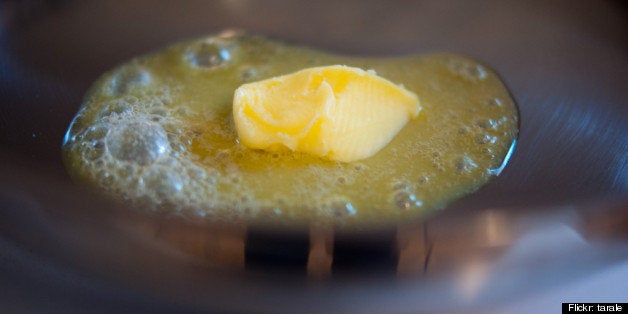 We spend a lot of time thinking about butter around here. Not only because it is delicious, but also because we cook with it a lot. Everyone here has a favorite brand for different tasks -- the butter they use at home on bread, the butter they bake with, the butter they cook with. We got to wondering if our brand allegiance was based on fact or gut feeling. Could we really taste the difference between a high-end butter and the regular supermarket stuff?
This called for a taste test, and it turns out that when you say "best butter taste test" to HuffPost editors, you won't have much trouble getting volunteers. We tasted four butters, all available in our local grocery store, of varying price points and supposed qualities completely blind, each spread on the same plain, water table cracker. It turns out that our tasters did tend to prefer a more expensive butter over the cheaper ones, but our overall favorite butter in this test was only the second most expensive. We also agreed that the winning butter isn't one we'd want to cook with (we'd rather enjoy on bread, radishes, etc.), because its texture was what really won us over. Check out how all the butters fared below, and let us know what your go-to butter is!
As always, this taste test was in no way influenced or sponsored by the brands included.
This story appears in Issue 62 of our weekly iPad magazine, Huffington, in the iTunes App store, available Friday, August 16.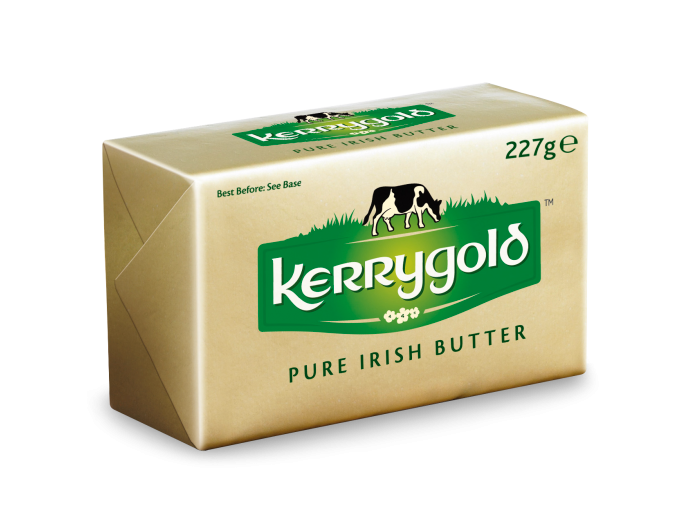 Cheap vs. Expensive Butter Taste Test
Popular in the Community