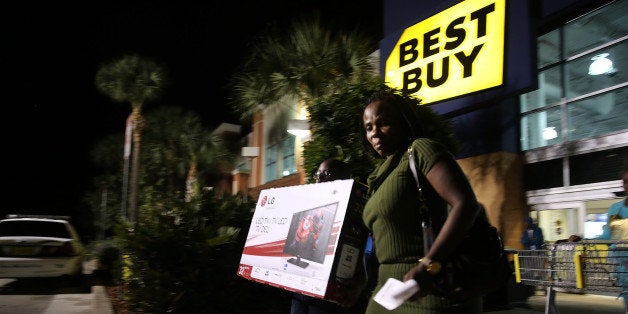 The retailer joins a crowd of major big box stores that all kick-off holiday shopping season on turkey day.
The decision to open earlier on Thanksgiving was driven in part by increasing pressure from other major chains, Best Buy spokesman Jeff Shelman told The Huffington Post.
"The reality is, customers have shown that they want to shop on Thanksgiving evening and we want to be there to serve those customers," Shelman said. Two years ago Best Buy's sales suffered because it opened at midnight on Black Friday, while other retailers opened on the evening of Thanksgiving, he said.
Most Best Buys will stay open until 1 a.m. on Friday, Nov. 28, and then reopen seven hours later at 8 a.m.
Walmart, Target, Macy's, J.C. Penney and a host of other major chains all now kick-off their Black Friday sales on Thanksgiving Thursday.
The retailers have been called out for opening up a "War on Thanksgiving," as millions of retail employees trade a vacation day for extra hours on the job.
Shelman said most of Best Buy's Thanksgiving staffers volunteer to staff the holiday. "An overwhelming majority of employees choose to work, want to work and enjoy the excitement," he said. All hourly employees will receive time-and-a-half for working on Thanksgiving.
Many bargain hungry shoppers may also feel compelled to shop on the holiday. Some of Best Buy's deals include $100 off iPad Air 2's, $90 off Beats Solo headphones, and big discounts on some HD TVs.
Holiday shopping has been a let-down for some retailers in recent years, in part due to a sluggish economic recovery. Last year, Best Buy's holiday sales figures were so disappointing its stock price plummeted 31 percent.
Though Thanksgiving is still weeks away, two shoppers are already camped out outside of a Best Buy in California, Patch reports:
Related
Before You Go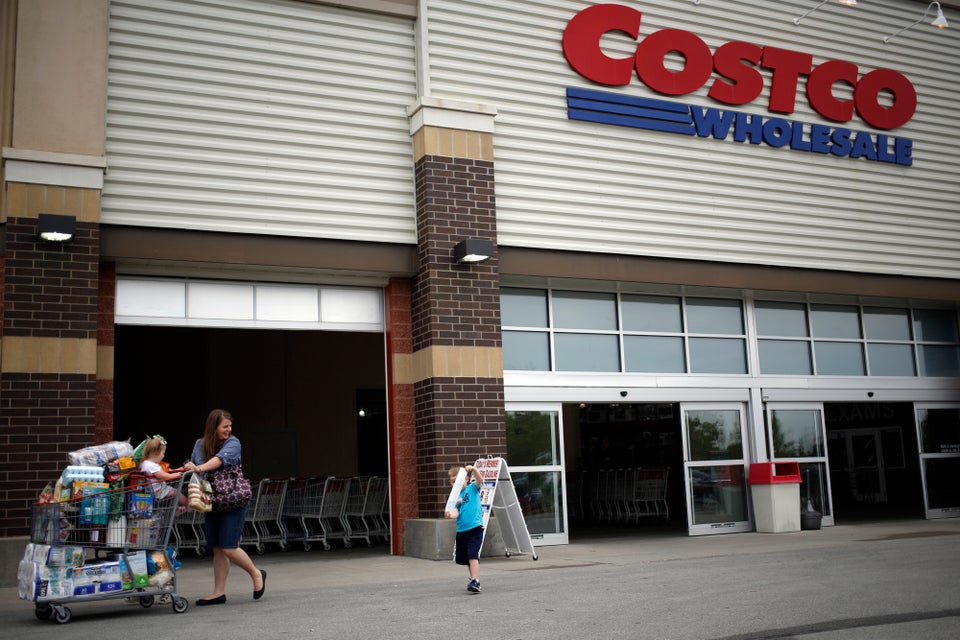 13 Stores That Won't Open On Thanksgiving