 If you ever see a Best Buy coupon that is too good to be true, it very well might be.
Naturally, bargain hunters everywhere went nuts. One shopper scored over $2,500 worth of Amazon cards with the deal, according to the Consumerist. Another customer used the coupon to buy $1,600 worth of gift cards, a shopper wrote on Slickdeals' website.
Rather than take a cut in profits in exchange for issuing such a poorly written coupon, Best Buy decided to reissue its coupon, changing the promotion entirely. The company made the promotion valid for only one day, for one purchase, excluding all gift cards. Best Buy also limited the deal to one offer per coupon, per household.
Best Buy did not immediately respond to The Huffington Post's request for comment.
Here's the original coupon: The $50 Master Card Bonus – Save $50 When you Spend $100 In-Store and Pay With Any Master Card (valid 1/21/13-1/27/13) Promotional Offer was sent out with incorrect product inclusions, product exclusions, single product call out and end date. An ad correction is available in our retail stores, where you can see a Sales Consultant or Customer Service for any questions or to view a list of the included and excluded products.

We apologize for any confusion or inconvenience this may have caused.
Best Buy is not the first retailer, big or small, that has had to pay for over-promising on online deals.
A small bakery in Reading, England, was completely overwhelmed with orders after a Groupon deal offered a 75 percent discount on 12 cupcakes. The baker was forced to make 102,000 cupcakes, NBC News reports.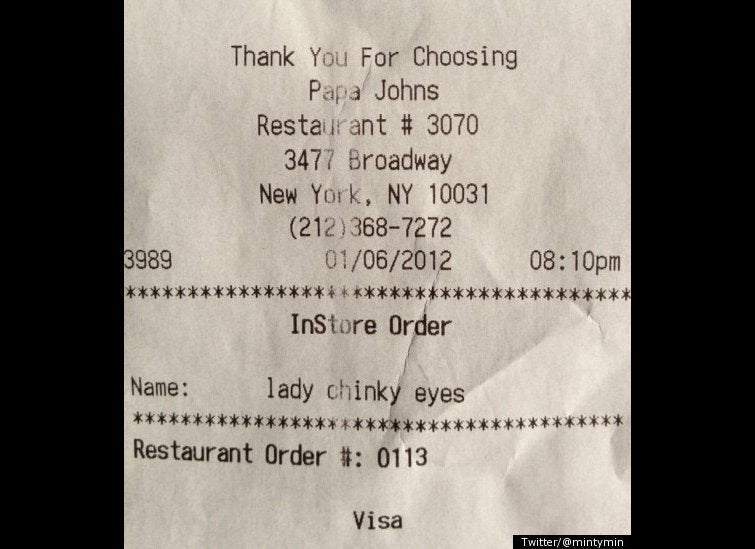 Outrageous Receipts (EXPLICIT LANGUAGE)