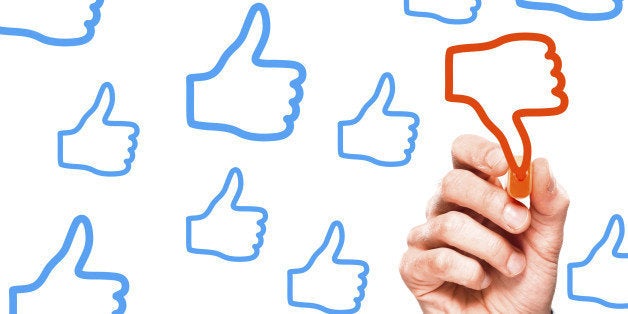 Last week, Best Buy became the latest entity to find itself staring down the barrel of the Internet's collective indignation. On Thursday, the retail chain tweeted a joke about Serial, the wildly popular true crime podcast, generating a ferocious backlash in the process. Best Buy quickly deleted the offending tweet (included via screenshot below) and posted an apology.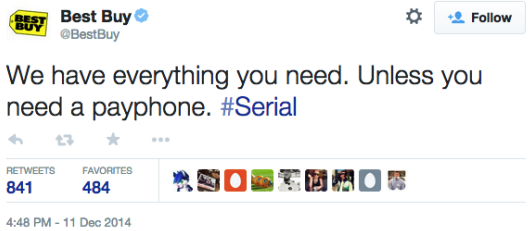 The payphone referred to, alleged to have been located outside of a Best Buy store in Maryland, is an important factor in the case of the murder of Hae Min Lee, the saga of which is the focus of Serial. According to prosecutors, Lee's ex-boyfriend, Adnan Syed, made a call from that payphone shortly after he committed Lee's murder. However, no one, neither investigators nor the producers of Serial, has been able to confirm or deny the payphone's existence.
So Best Buy -- or more specifically, one of the brand's social media marketers -- decided to acknowledge the company's role in Serial's story by tweeting what some have called a clever joke in reference to this telltale payphone. The tweet racked up favorites and retweets, and was even retweeted and favorited by the official Twitter account of Serial. A little over an hour later, it was gone.
Simply put, I don't believe that Best Buy's tweet deserved the backlash that it inspired. The fact is that Serial is entertainment -- ubiquitous, culturally essential entertainment, no less, the most popular podcast ever produced. According to an article in the New York Times, Serial "averages over 1.5 million listeners an episode." These listeners tune in to hear host Sarah Koenig delve into the complex and enigmatic story of Lee's murder and Syed's subsequent trial, conviction and imprisonment. The mysterious, dark and emotionally heavy nature of the subject matter is what makes the story so compelling. Many listeners, like yours truly, are hooked by Koenig's borderline obsession with her search for the truth, as well as her endless "did he or didn't he" vacillations. Dedicated fans pour over the podcast's page on Reddit, talking through their hypotheses with fellow fanatics.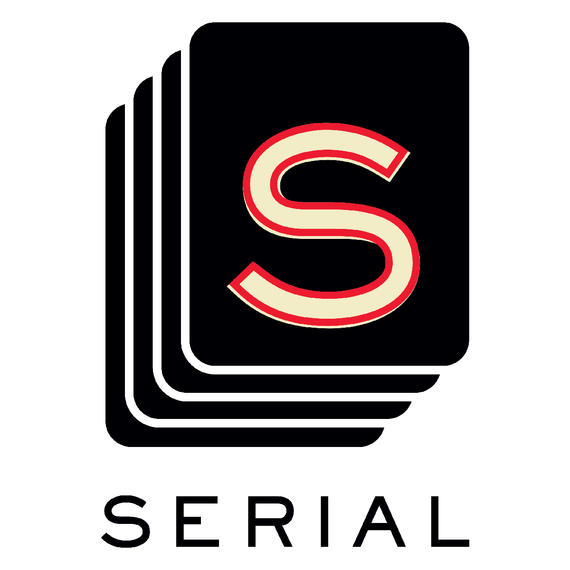 So the question is this: If we as Serial's audience are choosing to treat a tragic story as part of our pop culture, how can we begrudge Best Buy for referencing it as such?
Perform a simple Twitter search for the words "Serial podcast" and you won't have to scroll far to find jokes about the program. Nowadays, plenty of people love taking to social media to talk (and yes, occasionally jest) about their favorite shows -- the story of this particular show just happens to be true. Yet, as Louis Peitzman of BuzzFeed pointed out, Best Buy's tweet is far from the first comment on Serial to address it as if it were a work of fiction. Even the Sesame Street Twitter account posted a light-hearted tweet about Serial, which was quite well received, judging by its responses. So why can't Best Buy join in on the conversation in the same way?
To hear Slate's Alison Griswold tell it, people simply can't stand to see a company appearing to attempt to cash in on anything remotely tragic. But to my eye, the company's tweet wasn't a mercenary effort to blatantly capitalize on the tragic core of Serial. It was simply a knowing reference to the brand's role in a premier piece of pop culture. Best Buy was already a part of the Serial world by sheer chance -- they just chose to acknowledge that connection with a tongue in cheek. The only self-interest that the company can be seen to be pursuing here is relevance, which by no means translates directly into profit.
Critics of Best Buy have tweeted accusations like, "you realize you're joking about murder in an ad, right," and, "From murder case to branding opportunity. Very sensitive, guys." But Best Buy's tweet wasn't a joke about murder - it was about an esoteric detail of a story that directly relates to their store. Also, it's not Best Buy's job to be sensitive or offer condolences for a 15-year-old loss, no matter how tragic. They don't know Lee's family personally, and neither do we, despite the fact that Serial has let us into this dark part of their lives. Expecting "sensitivity" from a corporation is like expecting intellectual stimulation from a Michael Bay movie: you're simply barking up the wrong tree.
I wasn't scandalized by this tweet -- I was refreshed by it. Best Buy made a clever joke while referencing a show that I enjoy very much, which humanized them a bit in my book. Their tweet was a reminder that theirs is a company full of people like us, who like some of the same things that we do. They didn't say anything mean-spirited or extraordinarily "salesy." They just did what brands are supposed to do through their social media marketing: they made themselves visible, cut through the noise and reached for relevance. They did their job, and if you don't count the backlash, they did it well.
The Era of Outrage, in which we all stare down our smartphones as the public eye jumps from one overanalyzed and under-important scandal to the next, is very real: there's even a website dedicated to tracking its events. I can't understand it, and I'm tired of it, to be frank. Maybe the age of social media has made me cold-hearted, the same way it's made many others so quick to keyboard-mashing anger. Big companies certainly don't need to be defended - I'm sure that Best Buy will hire a new social media manager and then return to the status quo in what amounts to mere cultural moments, once The Next Great Internet Atrocity rears its ugly head to demand our collective attention.
I believe that the most important element of this particular outrage isn't our tendency towards kneejerk anti-corporate annoyance, or a demonstration of the readiness with which we spew fury over the internet. The key to this response is its recognition of the broken hearts of the Lees, the Syeds, and everyone else personally impacted by the events immortalized in Serial. Their story is truly heartbreaking, and I can only imagine how painful it must be for them to have everything dredged up all over again, not to mention spotlighted as a topic of discussion across the country. My aim in expressing my opinion is by no means to minimize the weight of that pain. That pain is not mine, and I cannot fathom it, nor can I dismiss it. Perhaps fans of Serial, including myself, are wrong to be.
However, that's a discussion for another day. Right or wrong, we've decided by the millions to be complicit in treating Serial as a tale to be told for our amusement. We're already voyeurs, tourists in tragedy - raging at Best Buy for acknowledging their place in that story only makes us hypocrites.