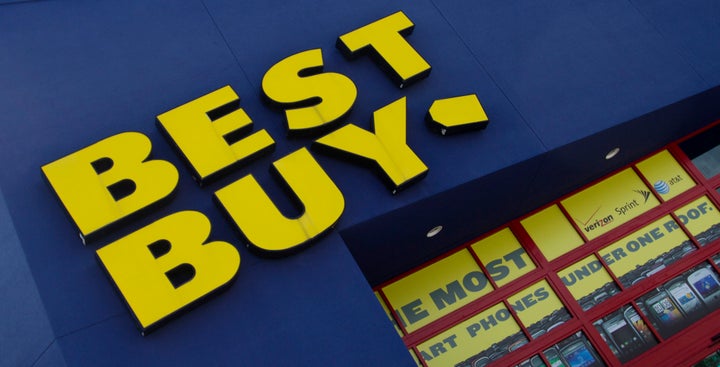 Best Buy Co agreed to settle a class-action lawsuit accusing the largest U.S. electronics retailer of job discrimination, paying a total of $200,000 to the nine named plaintiffs plus as much as $10 million for legal fees and costs.
The lawsuit was filed in 2005 in the U.S. District Court in Oakland, California, by eight current and former employees and one job applicant. They accused Best Buy of infractions such as denying desirable job assignments and promotions and transfers to African-American, Latino and female employees.
Best Buy agreed to a four-year consent decree, during which it would implement "comprehensive affirmative relief addressing the hiring, assignment, promotion and exempt compensation claims."
It agreed to name someone to oversee the implementation of processes designed to improve diversity in management and to post its non-discrimination, anti-harassment and anti-retaliation policies on an internal company website.
The terms provide "extensive injunctive relief that will materially advance the goal of equal employment opportunity for African Americans, Latinos, and women at Best Buy," James Finberg, a lawyer for the plaintiffs, wrote.
Finberg was not immediately available to comment further.
U.S. District Judge Phyllis Hamilton is expected to consider preliminary approval of the accord on August 3, court papers show. A hearing to consider final approval could take place on October 12, the papers show.
The U.S. Supreme Court is expected this month to rule whether a gender bias lawsuit against Wal-Mart Stores Inc may continue to proceed as a class action, on behalf of a group believed to exceed 1.5 million current and former female workers.
The Best Buy case is Holloway et al v. Best Buy Co et al, U.S. District Court, Northern District of California, No. 05-05056.
(Reporting by Martinne Geller, Jonathan Stempel and Dhanya Skariachan; Editing by Gary Hill)
Popular in the Community