Not all of Santa's elves work at the North Pole, as one heartwarming video shows.
A group of big-hearted Best Buy employees recently came together to make one teen's Christmas complete by chipping in to surprise him with a $300 video game console.
The employees at a store on Long Island in New York had noticed that every day for the last month, the same teenager came in to play their store's display Wii U console, according to one of the now viral videos posted online.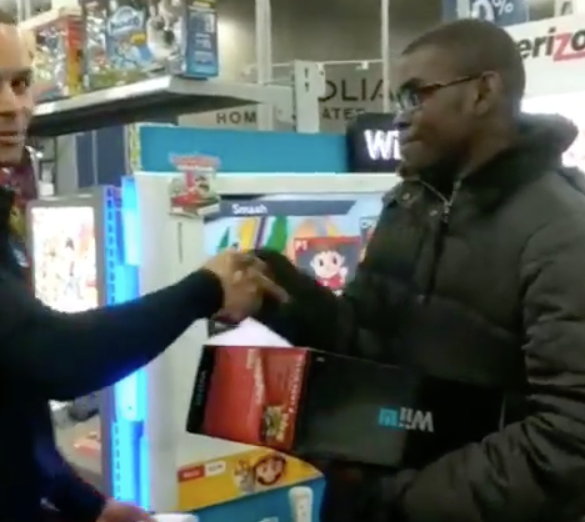 Seeing an opportunity to spread love and cheer this holiday season, the workers banded together to purchase the game console for him, out of their own pockets.
"On behalf of all of us at Best Buy, we got you your very own Wii U so you don't have to come here every day to play," an employee presenting the gift tells the teen, who wasn't identified on the videos.
The kid appears confused and lost for words.
"I'm being serious," the employee insists. "For real. It's for you. It will be your Christmas present, all right? Early Christmas present."
A second video captured the teen standing up and shaking hands with the employee after accepting the toy with a smile.
Rahiem Storr, who posted one video on YouTube and identified himself as a Best Buy manager, said the Nintendo console came with the new "Super Smash Bros." game.
"After purchasing the Wii U for him, they actually drove him home, where his parents were beyond welcoming," Storr wrote with his video.
A second Best Buy employee, who posted a video on Instagram, added: "We've mentioned that whenever he is in the area, he is more than welcome to return to play if he'd like."
The Huffington Post has reached out some who were involved in the generous act and will update this article with any replies.