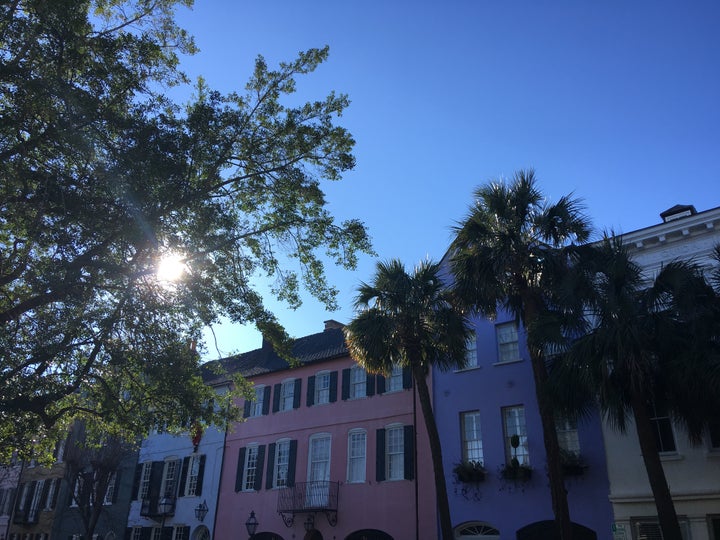 Charleston calls to mind the quintessential Antebellum town: towering eighteenth and nineteenth century homes, dressed in classic whites and pretty pinks, gulls circling in the harbor, the rush of water and tang of salt in the air. And let's not forget the food: fluffy biscuits, creamy grits with shrimp, light tea cakes in airy parlors. If you are looking for something other than the traditional Southern fare of Charleston, for brilliant flavors with a Southern twang, check out these cafes, restaurants, and desserts of Charleston.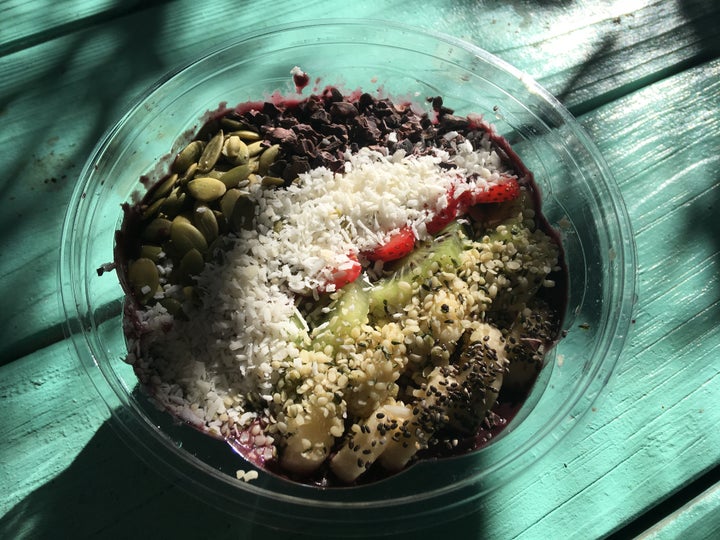 If you're like me, and find it difficult to approach the day without a steaming cup of coffee, check out Rise, a café located just off King Street. With a wide variety of creative drinks (Spiced Winter Thyme latte, anyone?) and simple drinks done well (cortado, espresso, and macchiato), Rise is a treat.
Stepping into Huriyali is like stepping out of Charleston and into the bright sunshine of Hawaii. Set inside an aqua blue house with large windows and a back patio with picnic tables, Huriyali is the place for anyone seeking a healthy treat. From fresh juices to nutritious smoothies to colorful acai bowls to "healthiest nachos in town" (served with divine spiced lentils – or ground turkey for the meat eaters – and hot sauce), Huriyali offers a feast for the eyes and the palate.
Butcher and Bee, set in a modern steel-plated building just outside Charleston's old town, offers a host of Southern-infused Israeli cuisine. The small plates burst with flavor. I recommend the rich beet latkes, beautifully spiced falafel with baba ghanoush, light-as-air whipped feta, and one of the best figgy toffee puddings I've found anywhere in the world. Should you hail from Tennessee, you can find another Butcher and Bee in Nashville.
If you are looking for a great breakfast, check out The Daily, Butcher and Bee's sister restaurant. The breakfast hash – featuring root vegetables and egg – as well as the breakfast pita – with tangy Israeli salad, creamy hummus, and flavorful scrambled eggs – are particularly memorable.
With a menu separated into three sections: Produce, Seafood, and Meat, The Grocery caters to every taste. The Grocery combines the best of farm to table and high dining. The Cabbage Gratiné is a creamy dream of mustard and gruyere layered with melt-in-your-mouth cabbage. I cannot even begin to describe the flavors of the Baked Spaghetti Squash: combining the warmth and comfort of an Italian grandmother's homemade tomato sauce with the hipster love of vegetables in lieu of pasta – interspersed with fresh pulled mozzarella and perfect shreds of basil.
R Kitchen is set on a nondescript row of houses within one of the residences. Step into "Our Kitchen" to be welcomed personally by each of the chefs. The menu changes every night based on the whims of the chefs and the contents of local markets and grocers. On the night we dined with R Kitchen, they served a sweet potato soup with caramelized white corn, a Mediterranean-style winter vegetable salad, tacos with homemade slaw (tofu for the vegetarians and pork for the meat eaters), bacon wrapped steak (vegetarian: roasted vegetables) on a bed of mashed potato with a cheese sauce, and a banana white chocolate bread pudding. Be sure to make your reservation far in advance: they are often booked more than a month ahead. R Kitchen is friendly toward those with allergies and food restrictions, and is happy to meet any dietary restrictions in your party.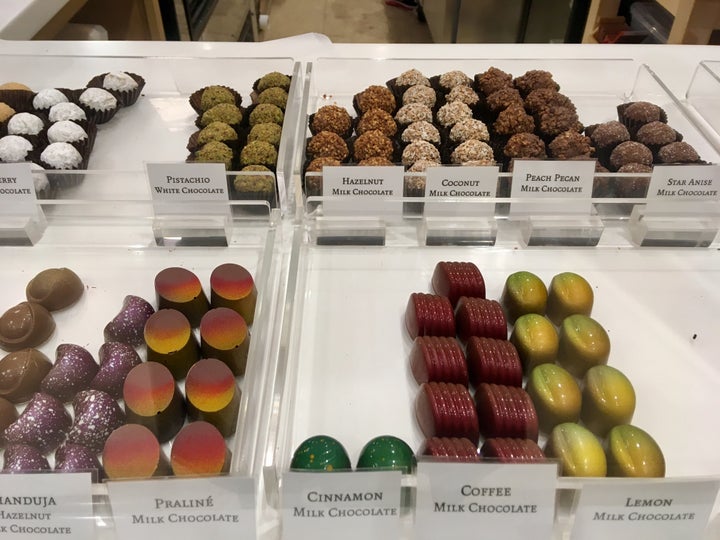 If you are craving a piece of Paris, be sure to visit Christophe Artisan Chocolatier for colorful macarons, moist tarts (the Apple tart is heavenly), and velvety and rich-in-flavor chocolates. On the coldest of days, their sipping chocolate warms even the coldest of hands and pleases even the pickiest of palates.
While in Argentina last summer, I fell in love with Argentine gelato. I was pleasantly surprised to find Freddo, one of my favorite Argentine ice cream shops, in Charleston. Their Chocolate Temptation and Dulce de Leche flavors are creamy, rich, silky, and fresh– everything you could ever hope for in a gelato.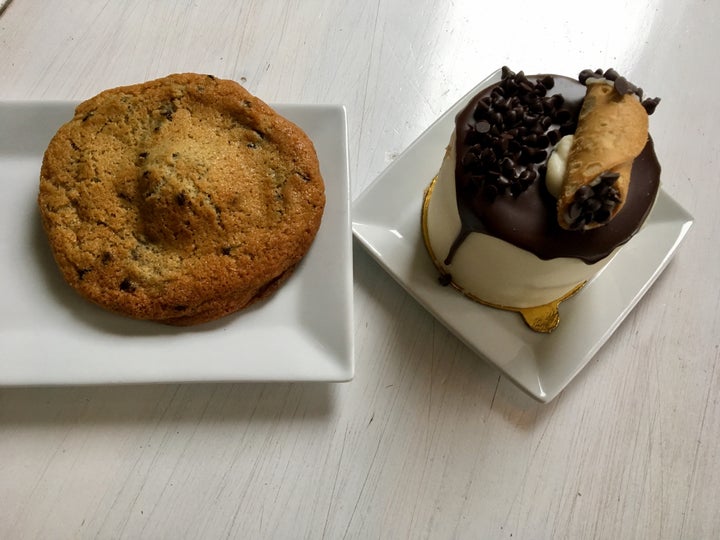 Walk into Carmella's light-filled café, and you are immediately faced with a dilemma: how can I ever choose? From Reese's and Oreo stuffed cookies, to thick chocolaty brownies, to a Cannoli Cake, to a Peanut Butter Dark Chocolate cake – not to mention the ice creams and liqueur infused coffees – Carmella's exemplifies divine temptation and the best of Charleston's desserts. And to answer my original question: the Peanut Butter Dark Chocolate Cake, so to say, takes the cake.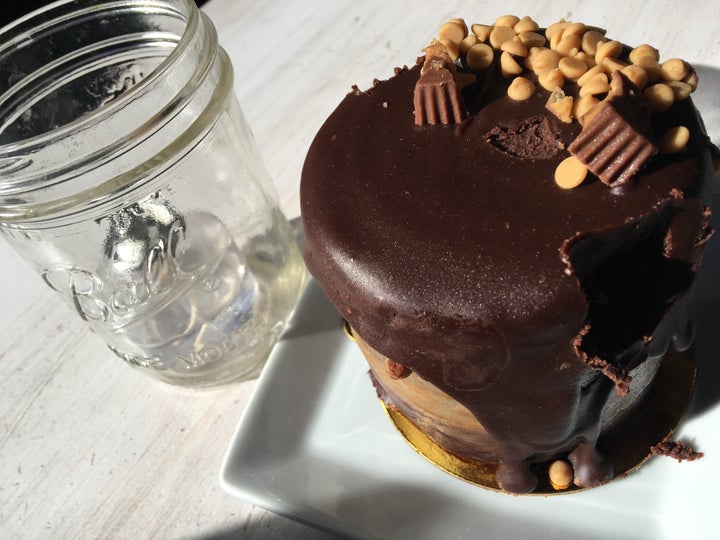 What are your favorite spots for sweet treats and fine dining in Charleston? Let me know in the comments!
Popular in the Community