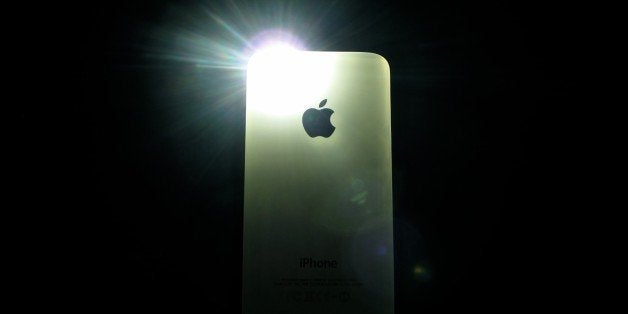 Instagram recently rolled out some new photo-editing tools, making the app more robust than it's ever been. But, it still can't do everything.
Fortunately, there are plenty of other photo apps that can improve the quality of your images or allow you to add completely new features, like text or stickers, before uploading them to the popular social platform.
We tried out a few. These are some of our favorites: (They're all free to download, though some offer in-app purchases.)
Whitagram (iOS): Want to post a rectangular picture on Instagram without cropping it down to a square? This app lets you upload your photo in its original dimensions, filling in any unused space with white or another color of your choice.
Pic Stitch (iOS and Android): Want a collage? No problem. Pic Stitch lets you combine different photos into one main picture and add frames. It offers 32 different collage-style layouts and works with nine different photo aspect ratios. You can also tweak pictures with additional features like patterns and shadows.
VSCO Cam (iOS and Android): The Verge once called this app the "best photo app for iPhone," and it's hard to disagree. VSCO Cam offers 10 free filters of its own, as well as sliders to adjust everything from color temperature to highlights -- similar to the features Instagram recently introduced, but more nuanced. An in-app purchase of $6 offers 38 additional preset filters, although the free filters might be good enough, depending on your needs.
Quick (iOS): This app lets you add text to your photos and offers a selection of 10 fonts.
aillis (iOS and Android): Formerly known as LINE Camera, this app has been praised by Vogue and basically serves as an all-in-one tool. You can use it to add stickers, text and "paint" to your pictures. It even has its own filters.
Aviary (iOS and Android): This is for the folks who don't necessarily want to spend a lot of time on one image. It comes with a range of color effects, filters and frames, but the standout feature is a smart, one-tap auto-enhance feature.
Snapseed (iOS and Android): Like VSCO Cam, Snapseed offers more complex image-editing tools than Instagram. You can use it to "brush" or "blur" specific parts of a picture, for example, and you can easily undo and redo your alterations. In other words, it's a powerful app for those who want to spend a lot of time on one photo. Neat!
Related