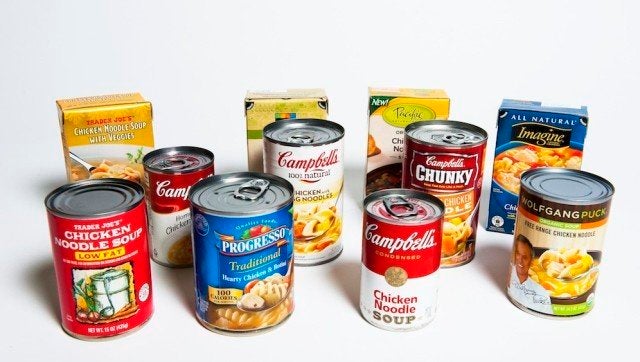 As your resident obsessive food nerds, we sometimes have to speak the hard food truths. Ready? You need to know that no canned chicken noodle soup will ever, ever beat the taste of homemade soup. But, this is real life, and in real life sometimes we get sick and/or lazy. And when we are sick and/or lazy, knowing which brand makes the best canned chicken noodle soup can really benefit your wintertime happiness.
So, armed with plenty of water to combat the salt-induced dehydration, we blind-tasted 11 popular brands of chicken noodle soups in cans and boxes. We discovered a few things: 1) holy cow, there really is a lot of salt in these things (we listed the sodium per serving on each slide below), 2) even in a blind taste test, your tastebuds will recognize Campbell's soup and 3) sometimes the winner of our taste test really surprises us.
Find out which brands we liked the best in the slideshow below.
As always, this taste test was in no way influenced or sponsored by the brands included.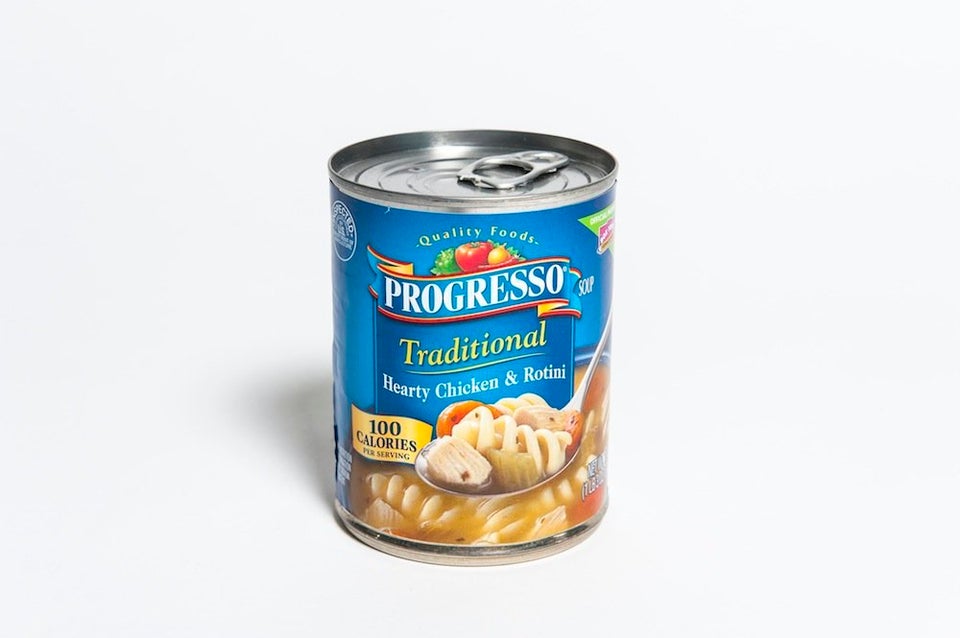 Canned Chicken Noodle Soup Taste Test, 2013
This story appears in Issue 49 of our weekly iPad magazine, Huffington, in the iTunes App store, available Friday, May 17.