Every year, thousands of us book tickets to the Caribbean for a dose of fun, sun and relaxation. Some of us go to escape the Northern winters. Some go just for a chance to swim in the crystal clear waters. Others want to lounge in the white, soft sand. These are all valid reasons, but the Caribbean has a lot more to offer than beach-time relaxation. It has food -- really, really good food.
Next time you plan a trip to the Caribbean, don't forget to think about the food. There's a lot you don't want to miss out on -- including these 11 must-try dishes below.
1. Jamaican jerk everything. Seriously -- chicken, pork, fish, you name it, they jerk it. Jerk is a style of cooking that involves marinating meat with a spicy seasoning mix made up primarily of allspice and Scotch bonnet peppers, and then it's cooked over a fire pit. If you can handle the heat, you'll find it is downright addictive.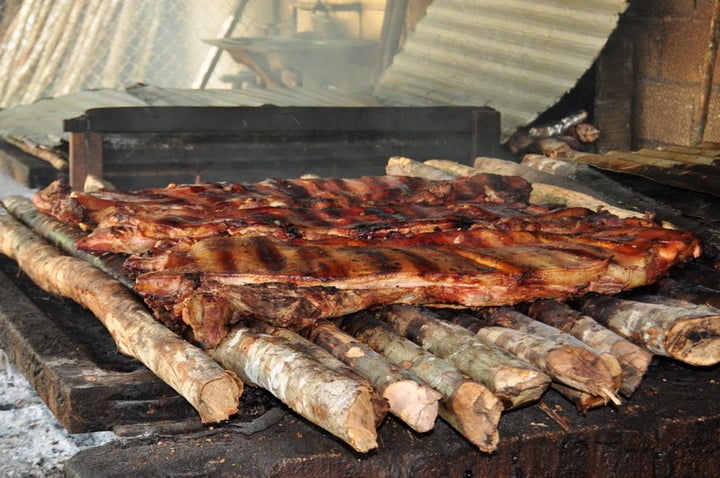 2. Puerto Rican lechón asado (slow roasted pig). The impressive slow-roasted suckling pig is how Puerto Ricans celebrate -- from birthdays to holidays -- so you know it's good stuff.
3. Bahamian conch fritters. Bahamians use conch in various dishes -- cooked with a little bit of lime juice, added to soups and stews, etc. -- but the best thing they do with it is fry it into delightful little balls known as conch fritters. You can find them sold on the road or in the best restaurants. Whichever you choose, make sure you eat lots of them.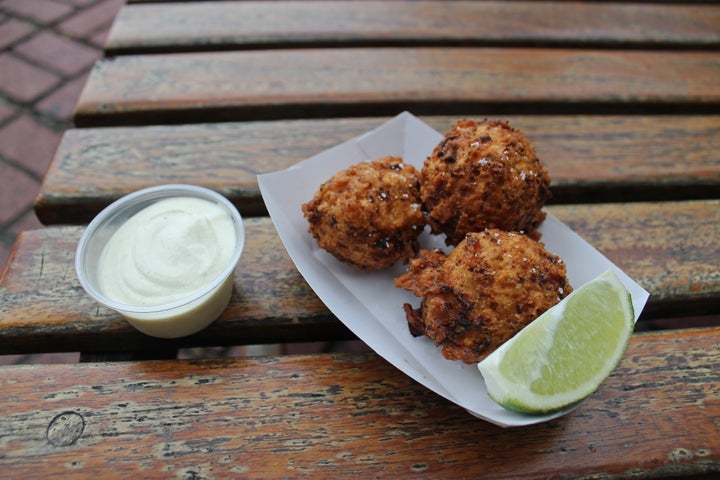 4. Dude, the Cuban sandwich. Eating one of these pork, ham and cheese sandwiches stateside is one thing, but getting a Cuban sandwich locally is downright transcendental.
5. All the amazing fresh fruit. Coconuts, guava, mango, starfruit, ackees, citrus and pineapple just to name a few. You won't miss strawberries for a second.
6. Doubles from Trinidad or Tobago. There's a reason these are the most popular street food in these Caribbean islands. This curried chickpea, fry bread sandwich is the breakfast of champions. (Or lunch of champions. Or dinner. Or late-night snack.) It's enjoyed all times of the day in Trinidad and Tobago.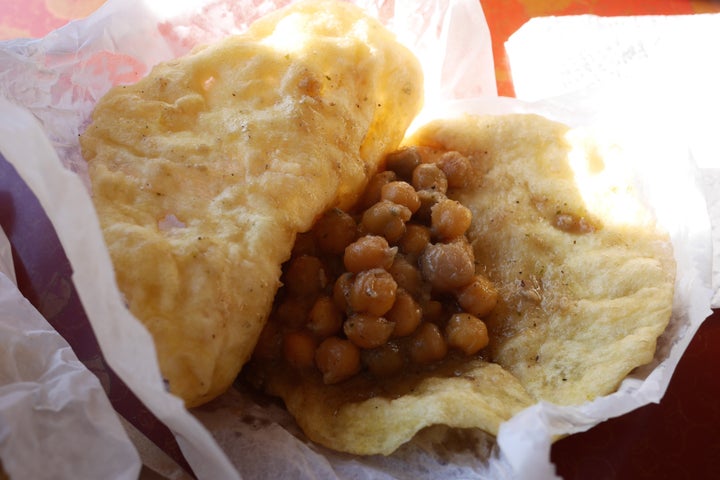 7. Salted cod. The preserved fish is used all over the Caribbean, but the Dominicans turn it into a stew that cannot be forgotten.
8. Cuban platanos maduros. Sweet, soft and served alongside a plate of rice and beans, these relatives of the banana can bring you to your knees with their subtle flavor.
9. Pholourie from Trinidad. This is why chickpea flour exists. Pholourie is a dough made from chickpea flour that is fried and served with chutney. So good.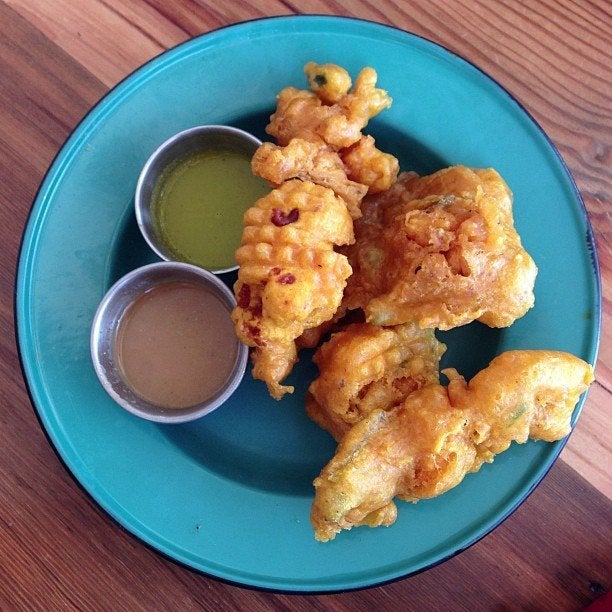 10. Cala from Aruba. Speaking of great fritters, Cala are the Aruban version of pholourie only they're made with black-eyed pea flour and served piping hot. They are best way to eat black-eyed peas, hands down.
11. Rum cake. This booze-spiked cake might make an appearance all over the world, but it's in the Caribbean -- where the rum is ever flowing -- that it really shines. Sweet, boozy and irresistibly moist, don't let this sweet treat pass you by next time you find yourself on a Caribbean vacation.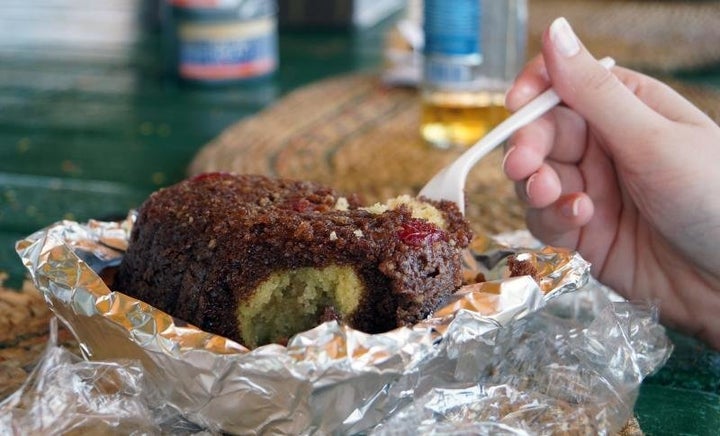 But of course, all of these great foods taste even better when paired with a beautiful view of the sun setting on the Caribbean water.
Popular in the Community