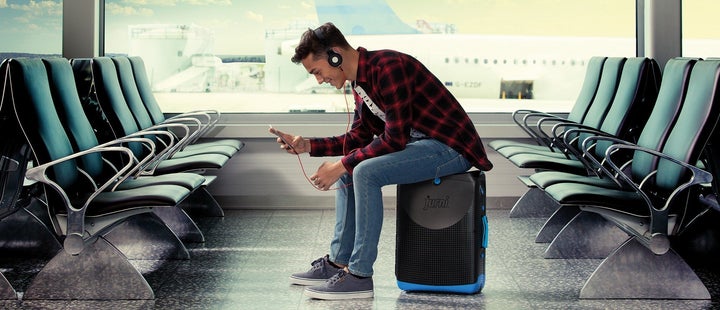 And man, have we found our carry-on suitcase ideal.
The crowd-funded Jurni is a multi-component piece of brilliance designed with shelving, door storage and a removable to-go pod for valuables. (Oh, and you can sit on it/ride it.) A look inside reveals the suitcase's "cabinet mode," which makes it essentially a locker on wheels: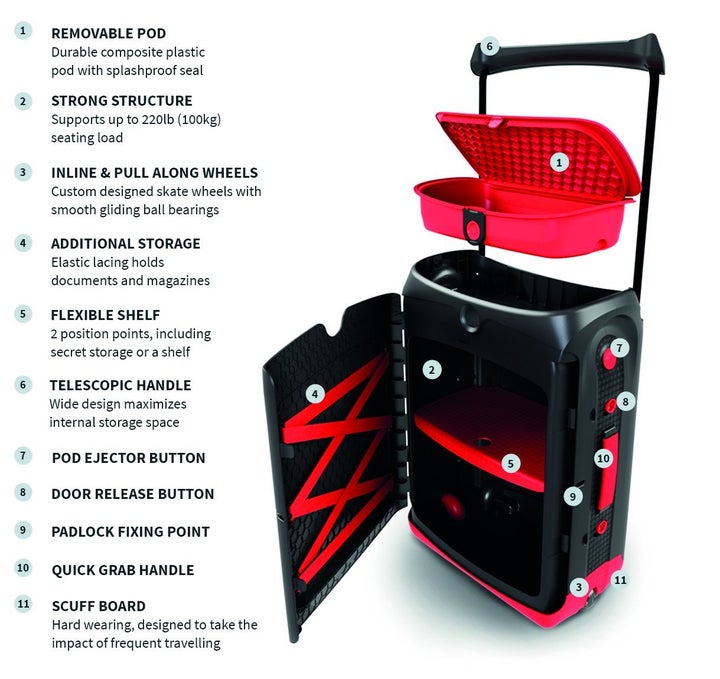 The Jurni is marketed "for young travelers," but we think it could work for just about anyone. The pop-off top compartment was designed to store stuff like iPads, phones and wallets. You can remove it when you put your suitcase in an overhead bin, bringing the essentials down to your plane seat with you (or to a coffeeshop, for that matter):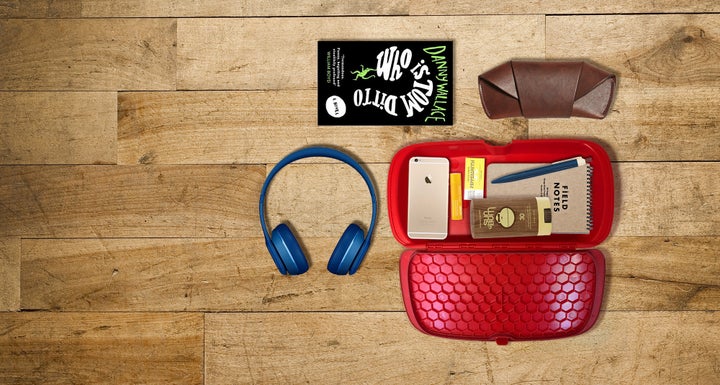 The best part of the Jurni suitcase? YOU CAN RIDE IT. Take that, security line.
We'll keep lugging our carry-ons around until then.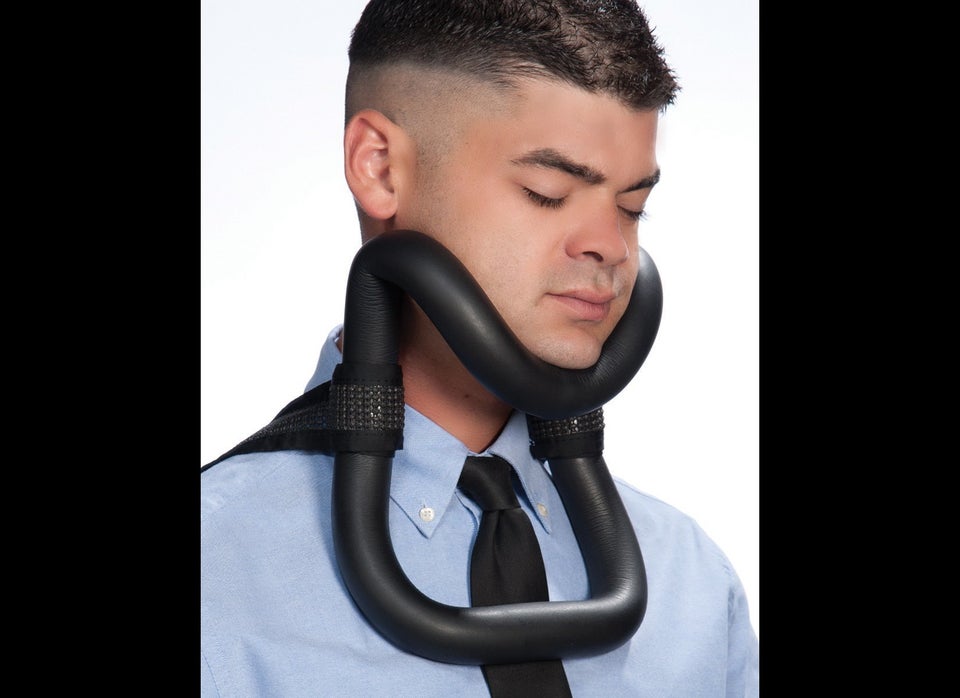 World's Weirdest Travel Gadgets