This article is Part Two of a Two-Part Roundup of the Best Cash Rebate Rewards Cards in 2016. The first article can be found here. Also, be looking for another article coming soon to where we will discuss some savvy tips for using cash rebate cards, or more commonly known as cash back cards.
In part one, we showcased our picks for the overall cash rebate rewards card winners for 2016, including the Citi® Double Cash Card (click to read detailed review) , which offers 2% Cash Back on all purchases. You can also find our picks for the best cash back cards for excellent Credit, building or rebuilding Credit, travel and specific categories of spending: groceries, gas and dining.
Without further ado, here's part two of our roundup of some of the best cash back cards for 2016.
BEST CASH BACK REWARDS CARD FOR MILITARY PERSONNEL
PenFed Defender Visa Signature Card
Editor's Note: As you may guess from the card name, the PenFed Defender Visa Signature card is designed for a military personnel and offers a very respectable 1.5% cash back on all purchases as well as no foreign transaction fees. Truth be told, there are no fees at all. Cash earned is automatically added in to your account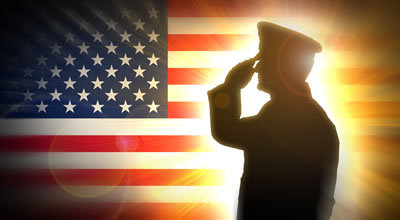 each month. Rates are as low as 10.24% and enhanced with 24/7 concierge services. If collecting rewards points are more interesting than traditional cash back, PenFed also has a compelling offer in their Platinum Rewards Visa Signature Card.
A Closer Look: You earn an unlimited 1.5% cash back on every purchase and a $100 cash bonus when you spend $500 in the first 90 days after opening an account. There's a 4.99% balance transfer for 12 months with no balance transfer fee and you can even earn a $100 bonus on qualifying transfers. Another nice feature is the travel and emergency assistance services. Need help managing warranty information? The card provides an extended warranty on purchases and several other features through its warranty manager service.


USAA Cashback Rewards Plus American Express®*
Editor's Note: Another strong card for military personnel is the USAA Cashback Rewards Plus American Express. Cardholders can earn 5% back on the first $3,000 in gas and military purchases. On groceries, you earn 2% on the first $3,000 and then 1% thereafter for the remainder of the year for both of these categories. Aside from these special categories, all other purchases earn an unlimited 1% cash back. The purchase APR is between 12.15% to 26.15%.
A Closer Look: Military personnel get some unique benefits we have not seen with other cards. For example, they offer a special Deployment/PCS rate that provides a 4% APR on all balances for up to 12 months during deployment or PCS. Another feature is a special 4% SCRA rate for people entering active military duty. If the cardholder has a balance on their account at the time they enter active military duty, they will get a 4% APR on that existing balance until one year after they complete active duty. Finally, the Military Campaign Benefit is for those serving in qualified military campaigns. During that time of service, USAA will rebate all finance charges accrued while serving in that capacity.

Honorable Mention: cashRewards Credit Card from Navy Federal Credit Union
Military members and their families can also qualify for membership to Navy Federal Credit Union. The cashRewards card offers an attractive purchase rate between 9.90% and 18.0% based on creditworthiness. In addition, this card offers 1.5% unlimited cash back on all purchases. There is no annual fee and no fee on foreign purchases, a big plus for those traveling with the military.
Rewards Details:
Rewards Expiration:Never
Rewards Limit:None
Start Redeeming:Anytime once earned

BEST CREDIT UNION CASH BACK REWARDS CARD
NASA Federal Credit Union Platinum Cash Rewards Credit Card
Editor's Note: Even if you do not work for NASA, you can show off a NASA FCU cash back credit card to your friends. They have a number of membership eligibility options, and one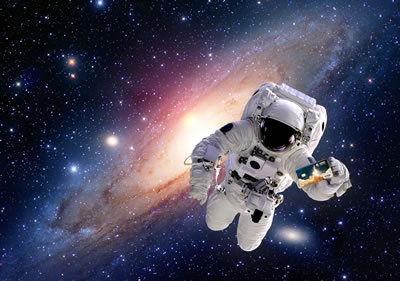 that allows anyone interested to gain membership. According to their website, a complimentary membership to the National Space Society (NSS) entitles you to join NASA FCU, and they offer a one year introductory membership fee of $20.
That's not too much to pay for a card that offers up to 2% cash back and 7.9% on balance transfers completed within 90 days for the lifetime of the balance (not a limited time rate) with no transfer fees. The purchase rate is between 14.15% - 17.99%.
A Closer Look: You don't start out earning 2% with this card, but must spend $2,001 annually to start earning 2% cash back (which is still a pretty low threshold). Here's how the cash back tiers work: Card holders earn a 1% rebate for annual purchases up to $1,000, then a 1.25% rebate for annual purchases from $1,001 up to $2,000 and it is then 2% thereafter. The 2% rebate tier can be achieved fairly quickly for many active households.

HEADS UP ON NEWER CARDS
The bar has been raised. It used to be that the typical cash back reward percentage was 1%. Now, we are seeing the most common earn rate is 1.5% (Citi® Double Cash has raised the bar even higher as it offers an amazing 2% cash back rebate). This all is definitely good news for consumers! Before we leave our best cash back card roundup, there are a few new cards worth mentioning.
BEST NEWCOMER

Barclaycard CashForward World MasterCard Credit Card*
Editor's Note:A newer offering, released in November 2015, the new Barclaycard CashForward World MasterCard is a strong contender as it features a 1.5% Cash Back earn rate and a $100 cash bonus after spending $500 in the first 90 days. It also offers a 0% APR for 12 months on purchases and balance transfers. After the 0% ends, a variable APR will apply, currently 15.24 -23.24% based on the applicant's creditworthiness. This card is designed for people with excellent credit.
A Closer Look:There are a couple of things to note on this card. It has a pretty high minimum threshold for cash redemption at $50, but they encourage cardholders to redeem by offering a 5% redemption bonus. So, your actual cash rebate percentage is effectively higher than 1.5%.

MOST INNOVATIVE CASH BACK REWARDS PROGRAM

QuickSilver From Capital One*
Editor's Note: What sets this card apart from all the others is your ability to get 20 percent cash back on all Uber rides through April 2016.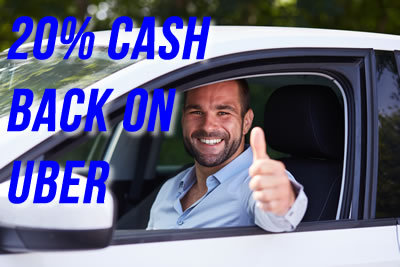 If you use the car sharing service often, you'll definitely want to take advantage of this bonus.
A Closer Look: Aside from the 20 percent cash back on Uber rides, Capital One's QuickSilver is an overall good program.
You earn an unlimited 1.5 percent cash back on every purchase, a $100 cash bonus when you spend $500 in the first three months after opening an account, there's no annual fee and the card offers a 0 percent introductory APR. You can also use it for travel upgrades, there are no foreign transaction fees, the rewards don't expire, and you can redeem your cash back for any amount, anytime.

BEST BUSINESS CASH BACK REWARDS
Ink Cash Business Credit Card*
Editor's Note: The Ink Cash Business Credit Card by Chase is often hailed as one of the best credit cards for small business owners. You get 5 percent cash back on the first $25,000 you spend each year on business expenses, including office supplies, cellular and landline phones, Internet and cable TV. You also get 2 percent cash back on the first $25,000 spent on gas and restaurants. A 0 percent introductory APR and no annual fee also make this card very attractive.
A Closer Look: In addition to the great cash back offer on things all businesses need, you also get $200 bonus cash back when you spend $3,000 in the first three months after opening an account. You can redeem points for cash, travel or gift cards.

HONORABLE MENTIONS

Discover it® Cash Credit Card*
Editor's Note: For new Discover cardholders, there is a very compelling offer that ties in nicely with their cash back offerings. They offer a 5% cash back on specific types of purchases that change each quarter. Beyond these rotating purchase categories, all other purchases get 1% back. At the end of the first year, Discover will double the amount earned during that time. This means all the 5% cash back earned on certain purchases effectively becomes 10% cash back and the 1% base feature of the card doubles and becomes 2% back on all other purchases. They currently offer a 12 month 0% APR on both purchases and balance transfers. After that 12 month period balances revert to the standard rate, which is between 11.24% and 23.24%.
A Closer Look:Discover adds some additional security features to help protect your account. Their Freeze It program allows cardholders to pause cards, preventing new purchases, cash advances or balance transfers on your account. Cardholders can easily freeze and unfreeze accounts via a mobile app or their website. As they monitor your account, if something looks fishy, they will notify you by phone, email or text message. If you are tracking your FICO credit score, you can get your score each month for free on your statement as well as on their website.
PenFed Platinum Cash Rewards Visa Plus*
Editor's Note:The Plus card is actually the premium version for this particular card, which comes in two flavors: standard or plus. For cardholders that have qualifying accounts at PenFed, they can qualify for the Plus bonus on this card. Where the standard card features an unlimited 3% cash back on gas purchases at the pump, the Plus version raises that to an unlimited 5% at the pump. There is a 0% balance transfer for 12 months.
A Closer Look:There is an opportunity to earn up to $200 in bonus cash back. This is a bit higher than many of the other similar $100 cash bonuses, but it does require you to spend $1,500 on the card during the first 90 days (compared to the $500 spend required by others). Another bonus up to $100 can be earned by transferring balances to the account. Transferring between $5,000 and $9,999 earns $50. Transferring $10k or more earns $100.
Wells Fargo Cash Back Visa Signature® Card
Another card worth considering is the Wells Fargo Cash Back Visa Signature card. For six months, cardholders get unlimited 5% cash back rewards on all gas, grocery and drug store purchases. Unlike many of the other 5% offers, this one has no cap, at least for six months, and many families can easily spend a few thousand in these categories over a six month time frame. All other purchases get 1% cash back. There is also a 0% APR balance transfer for 15 months to encourage cardholders to bring along existing balances as well.

COMING SOON: Chase is going to launch a 1.5% cash back card in April. Competing with Capital One's QuickSilver and other similar offerings, the new "Freedom Unlimited" card will pay back 1.5 percent on all purchases, a higher standard rate than the current Chase Freedom card. It is predicted to be available to customers with limited, fair or good credit scores.
Coming soon to a Costco near you: The Costco Anywhere Visa® Card by Citibank. A new Costco credit card from Citi will replace the existing TrueEarnings® Card from Costco and American Express. In addition to accepting the new Visa card, starting June 20, Costco will accept all Visa credit cards. This card is great for travelers: you get 4% back on gas purchases at Costco and other gas stations for the first $7,000 spent per year and 3% back on restaurants and most travel purchases such as airfare, hotels, car rentals, cruise lines and Costco travel.
Cardholders will get 2% back at Costco and Costco.com and 1% back on everything else. The rewards are not distributed as easily and quickly as other cards: cardholders get a Costco coupon once a year that they must redeem by the end of that year. The benefits of this upcoming card are worth looking into, especially if you have travel plans on the horizon and do not mind cashing in all of your rewards at Costco.

PRIMER: HOW TO CHOOSE A CASH BACK REWARDS CARD
Now that you know the best card picks in each category, we'd like to help you simplify your selection process as the process can be overwhelming. Deciding which is the best cash back rewards card for you depends entirely on how you spend your money. For example, if you spend a lot on groceries then you'll likely want a card that gives you the best rewards for groceries. You'll also want to take your goals into consideration. For example, is travel a big part of your life, or are you planning and saving for an upcoming trip?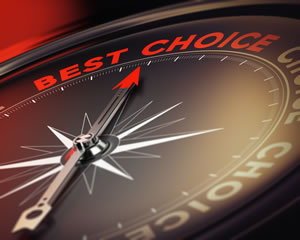 Then you may want to consider a cash back card that allows you to use points for travel or awards bonus cash back for travel related purchases.
You'll also want to know whether you qualify for a card before applying. Applying and getting rejected for too many cards at once can seriously harm your credit score. Make sure you're realistic when applying and that your credit score is good enough to qualify for the card. Many cards are listed indicating what kind of credit is needed to apply for the card. For example, you could apply and have a good chance of being approved for cards labeled as "excellent credit required" if you have a credit score of 720-750 or higher.

PRIMER: THREE MAIN TYPES OF CASH BACK CARDS
You'll find three types of cash back rewards, in the order of ease of use:
Unlimited cash back: This is by far the simplest form. Unfortunately, you usually won't find the very highest 5%+ rewards this way, but you can find some great cards that get you 2-3% or more in some popular categories, and you can even find cards that give 2% cash back on all purchases, such as our current cash back winner, the Citi Double Cash Card.
Cash back with limits: These cards are more commonly associated with higher percentage cash back offers. Basically, this is where a card limits the cash back you can earn by putting a cap on the spending which earns the cash back. Limits are found in one or more specific categories or the card as a whole.
Quarterly rotating categories: These are the cards with the brightly advertised 5% rebate rates. It's easy to fall for attractive offers such as these. Who wouldn't want 5% back? Here's where you read the fine print. Although you can earn the 5% rate, it may take some work on your part. Instead of automatically getting the higher rate, you may have to opt in to categories each quarter manually. Of course, there will be limits at this earn rate and you can max out this rate and then drop to a lower rate.

BEST PRACTICES FOR USING YOUR CASH BACK REWARDS CARD
Stay on Top of Things: Change is constant. As your needs change so will the credit cards you use. Additionally, rewards programs are constantly changing. For example, airlines devalue their points or mergers happen that can make reward programs less rewarding (some change is good though!). The same can happen with cash back rewards. As such, you'll always want to keep an eye on term changes and point expirations. Don't be afraid to drop a card if it no longer fits your life.
Savvy Tip: Put reminder notes on your calendar to help you remember these important expiration dates or quarterly 5% category changes so you can take the appropriate action.
Get Organized: If you really want to play the game, and you have significant expenses each month in multiple categories, you may want to look at cash back cards the way some people look at couponing. This works well with the 5% rotating cards. Print out labels for the category that a given card offers the greatest reward in. For example, if you get 5% cash back on gas and travel related purchases with one card, label that one gas, for the card with 5% back at restaurants, label dining, for groceries, well, you get the idea! This ties in with staying on top of things. You will have to sign up for these rotating categories (typically every quarter) and make card label changes as needed.
Actually Use It: The best way to accumulate rewards is to actually use the card! That simply means using your credit card more often. This makes some people uncomfortable, but as long as you spend within your means (stick to your budget closely), you'll be fine. Additionally, you'll actually want to use the rebates you accumulate. Far too many Americans have reward/point balances that go unused and run the risk of expiring. Besides, what's the point of accumulating rebates if you don't actually use them?!

PRIMER: PITFALLS TO AVOID
It should go without saying, but the only way to really get the most bang for your buck with cash back rewards is to make sure you pay your balance in full each month.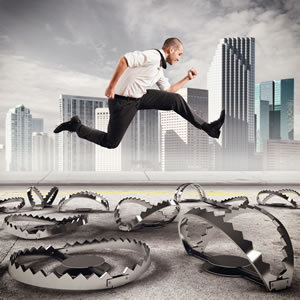 Otherwise, the interest you pay will typically more than cancel out your earnings (i.e. you'll lose money on the deal). Beyond paying off your balance in full every month, you really need to also stick closely to your budget as cash back cards are designed with the express purpose to make you spend a lot. Studies show that consumers do spend more with plastic than cash- be very disciplined!
If you have a great cash back card and you have a significant purchase where a card can be used, don't forget you have that card and accidentally write a check, such as for a major home remodeling expense. If they take cards, a check is definitely better for the person getting paid, but they get the bonus, not you! :-)

CASH REWARDS VS. MILES AND HOTEL POINTS CARDS
In the world of credit cards, choosing between cash back rewards and credit cards that help you rack up airline miles or hotel points can be a conundrum. After all, out of all the types of discounts, rewards and points available, these three card types are among the most popular programs out there. What's the point of saving 10 percent at your favorite retailer if you can cash in on hundreds, if not thousands, via cash back, free travel or discounted hotel stays?
The option you choose really depends on your lifestyle and goals. For example, do you have to travel for business? Is traveling something you truly value and enjoy? If so, you may want to go with a card that helps you accumulate airline miles. If you are constantly staying in the same hotel chains, a hotel points card may be just right for you. It's a good idea to do the math on this, though. Over the years, we have found that it's hard to beat a cash back card (and they're usually simpler to use as well). Some cards do actually let you choose the way you redeem - for cash, points, gift cards, etc. And you can typically change your redemption preference whenever you want if you so desire.

* NOTE: About half of the credit card offers that appear in this article are from credit card companies from which we receive financial compensation (these cards are listed as such on our site). They are noted above with an asterisk. We are proud that we list cards that don't advertise with us--- almost all of our competitors ONLY list cards that advertise with them. The bottom line is that we don't know of another site that prominently lists as many non-advertiser cards.
-------------------------------------------------------------------------------------
Co-written by Curtis Arnold, a nationally recognized consumer advocate and founder of CardRatings.com, the pioneering website that started posting the first credit card ratings online around 20 years ago, and Shane Tripcony, personal finance blogger and web marketing consultant. They are the founders of BestPrepaidDebitCards.com, which provides ratings and reviews of prepaid cards and reward credit cards.

(Photos from Dollar Photo Club)
Popular in the Community